From deserts to deltas, Botswana is a place where the sky is immense, the wilderness is never-ending, and the wildlife rules over it all. It is landlocked between Namibia, Zimbabwe, and South Africa, and the bulk of the Kalahari Desert can be found within Botswana's borders. In fact, with just 2 million people living in the country, it is one of the most sparsely populated places in the world. This will be noticeable as you explore Botswana by car, as much of the scenery is nothing but open land, desert, and water basins.
Of course, this vast wilderness is the real drawcard of Botswana. The Okavango Delta in the north is awash with birdlife and wildlife, and you can explore around the edges to see the game parks on land, or head out onto the water to see the abundant nature found amongst its swamps and reeds. The city of Maun has become a launching pad for tours throughout the delta, and as a starting point for trips into the incredible Chobe National Park. In the south, the capital of Gaborone adds a metropolitan vibe and adds its own scenery, history, and culture to your Botswana experience.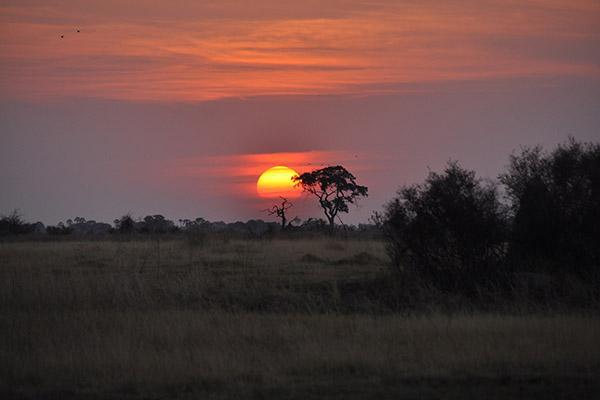 Finding the best deal on car hire in Botswana with AirportRentals.com
Whether it's a short stay or an epic road trip around Botswana, the first step is to find a great deal on a car hire. With multiple car hire companies offering an array of vehicles, the best way to find that perfect car rental is with Airport Rentals.
To search, simply enter your travel dates and location to see all available vehicles from the leading car hire companies in Botswana. Note that if you're planning a one-way road trip, you can opt to pick your rental up in one location and drop it at another by unchecking the 'return to same location' box when you run your search. The results page is automatically listed with the most affordable options at the top so you can quickly nab the best price, or you can scroll through the results to see the features and benefits of each vehicle.
When you're ready to make your reservation, you can book immediately and securely online with Airport Rentals. You won't pay any extra fees, and 24/7 assistance is available should you have any questions.
Top locations to hire a car in Botswana
There are four different locations around Botswana where you can hire a car. While many people will likely arrive in the capital of Gaborone and prefer to begin their road trip there, keep in mind that you can also organise a rental for locations further north as well.
● >Gaborone or Gaborone Airport: Gaborone is the capital of Botswana, found on the southeastern border of the country next to South Africa. Here you can indulge in a little sightseeing and shopping, or head out of town to see the Gaborone Game Reserve.
● Maun Airport: Maun is a small town in the north of Botswana, situated just south of the Okavango Delta and the Chobe National Park. Many travellers will fly here to take tours of these two incredible destinations, and to see some of the surrounding game parks and nature reserves.
● Kasane or Kasane Airport: Kasane is a tiny spot found on the border between Botswana and the Caprivi Strip in Namibia. It's an excellent place to begin excursions into the Chobe National Park, and it's a short drive from here to the unmissable Victoria Falls.
● Francistown Airport: Francistown is the country's second-largest city and was once a gold rush town.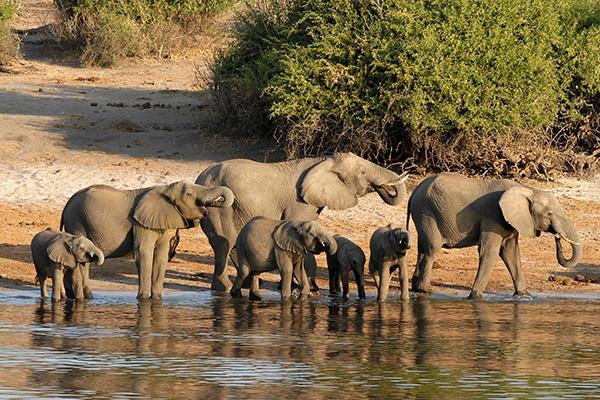 Car hire companies in Botswana
There are several car rental companies operating in Botswana, which means that you get more choice and better deals. Each company aims to offer something a little different, so keep their benefits in mind when making your reservation.
● Avis - Avis is all about exceptional customer service, and their rental desks are found in locations all over the world, making it a good pick for one-way road trips.
● Budget - For Budget, it's all in the name. This company aims to provide the best value on car rentals, whether that's a luxury vehicle or a zippy hatchback.
● Europcar - Europcar prides itself on offering a huge range of vehicles all over the globe to meet traveller needs no matter where they are.
When you book with Airport Rentals, you benefit from instant confirmation and free cancellation on most cars, as well as 24/7 customer service and zero booking fees.
Road rules in Botswana
Driving in a new country can be a little intimidating at first, but you can learn the road rules before you arrive to help you hit the ground running.
● You will drive on the left-hand side of the road in Botswana.
● The speed limit is 120km/h in open areas, but keep an eye on the conditions and drive slower if need be.
● You cannot use a cellphone while driving, unless you have a hands-free kit.
● Seat belts are mandatory for all passengers.
● You must be 18 years old to hire a car in Botswana, and to have held a valid licence for at least one year.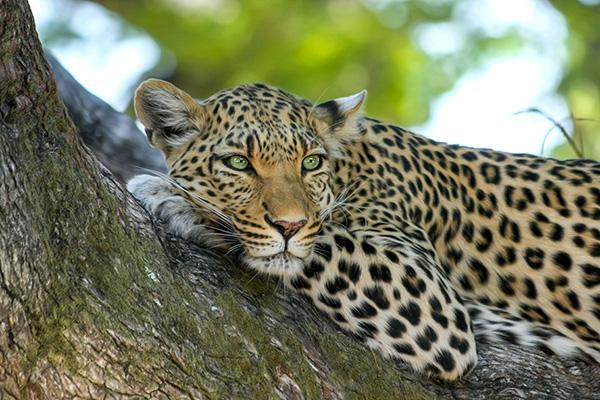 Tips for driving in Botswana
Read these tips for driving in Botswana to help your road trip go as smoothly as possible, and ask your customer service agent for specific advice on your planned route when you pick up your car hire.
● >Avoid driving at night whenever possible as livestock can stray onto the roads and cause crashes in dim light.
● Carry spare petrol, water and food if you are driving long distances, and read our tips on what to do if your car hire breaks down.
● Consider hiring a 4WD if you are looking to leave the city areas, as many roads are gravel and may have pot holes.
● Keep some change on you as there are toll roads around Botswana.