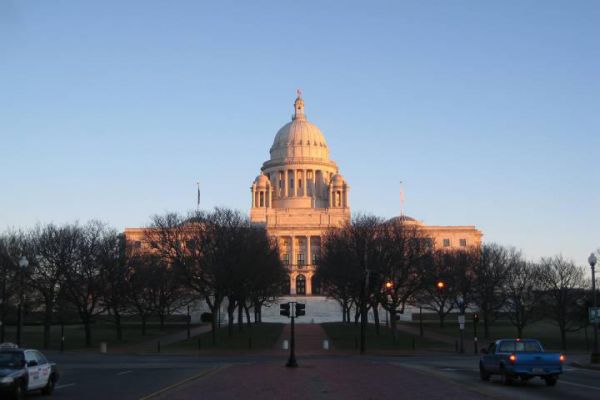 Image: Pixabay
Step onto the bustling streets of Providence, Rhode Island, and be swept away by its vibrant atmosphere. Explore the city and the surrounding New England region by renting a car at Green Airport.
A fantastic combination of historical buildings, artistic coffee hang-outs and beautiful natural sights await you in Providence. The student population coupled with the ever-growing arts scene and restaurant culture give the city a youthful, energetic vibe.
While brilliant events and festivals draw a crowd at certain times of year, the museums, galleries, and theatres have more than enough to keep you entertained any time you visit. If you prefer to stay out in the fresh air, you can wander along the riverbank, hire a kayak, or hang out at one of the stunning parks.
Fly in from other US cities such as Cincinnati, Orlando and Pittsburgh.
Secure a cheap deal on car rental in Providence with Airport Rentals
Don't leave booking your rental car to the last minute. Use Airport Rentals to get it sorted in just a few clicks. We work with an extensive range of suppliers to bring you the best cars at the best prices.
When you select your travel dates on Airport Rentals, our powerful search engine generates a list of all the rental cars available at Providence Airport. Narrow down your results from there by filtering by size, style, transmission and more. Whether you're after a compact a car or a 4x4, there's a car to suit your trip.
Confirmation is instant and there are no hidden fees or additional costs. Secure a fantastic rental deal at Providence Airport with Airport Rentals.
A brief overview of Providence Airport
The Theodore Francis Green Memorial State Airport (or simply, Green Airport), is the main airport for the state of Rhode Island and has flights from many major cities in the United States. Touch down and orient yourself before you head off on your New England holiday. Make a quick shopping stop at one of the numerous stores and duty free shops, or pick up your next read at the bookshop. Check your email using the free WiFi, or grab a bite to eat one of the cafes.
Ready to go? Pick up your rental car keys from the kiosks near the baggage claim.
Taxis, busses, and shuttles are available from just outside the terminal, should you be picking your rental car up from the city.
Driving a car hire around Providence
Getting to Providence city from the airport
Green Airport is located 10 miles to the south of Providence, with the drive to town taking roughly 15 minutes. From the airport, head out onto T.F. Green Airport Connector Road and take Interstate 95 N (I-95). Follow the Interstate for 9 miles and take the US-6 W exit. Keep right at the fork and follow the signs for Memorial Boulevard/Downtown.
Handy tips for driving your car hire around Providence
● Don't forget to familiarise yourself with the mirrors and settings on your rental car before you head off.
● It is illegal to text while driving.
● You may turn right on a red at the traffic lights, unless otherwise stated.
● Visiting in winter? Read our guide to driving in winter to help you on your way.
● Not familiar with USA road rules? Check out our USA driving guide for more information.
Where to park your rental car
Green Airport has short-term parking available at a cost of USD$6 for the first hour and USD$3 for each additional hour. You'll pay no more than USD$23 a day. In the long-term car park daily rates are USD$15, and up to USD$75 for the week.
In downtown Providence there are many spots for you to park your rental car. Lots and metered on-street parking can be found throughout the CBD and cost around USD$1.25 per hour. It pays to double check any restrictions before you leave your hired car.