With its central location in Massachusetts, Worcester is known as the "Heart of the Commonwealth". From arts, history and culture to recreation and nature, this second most populous New England city proves its nickname right. With so much to do and so many great areas to explore, an airport rental car is the optimal choice to leave no stone unturned in this northeastern city.
Check out the popular Canal District, known for its local vendors selling unique finds, and serving up some of the city's best dishes and cocktails. Before heading to Quinsigamond State Park for a day of leisure activities on Lake Quinsigamond, visit the EcoTarium for an interactive tour of the indoor-outdoor science and nature museum. From ancient to modern art and everything in between, the Worcester Art Museum is a must-see when visiting Worcester.
A rental car from Worcester Airport gives you the freedom to explore more of Massachusetts. If you're in the area during Patriot's Day long weekend, travel east to Boston to join in the fun and enjoy the big city splendours. Further south lies Plymouth, "America's Hometown" and site of the First Thanksgiving feast. Delve into history with visits to some of the nearby cities, with the option to try out a spooky road trip through towns rumoured to be haunted. Don't miss Salem and Fall River!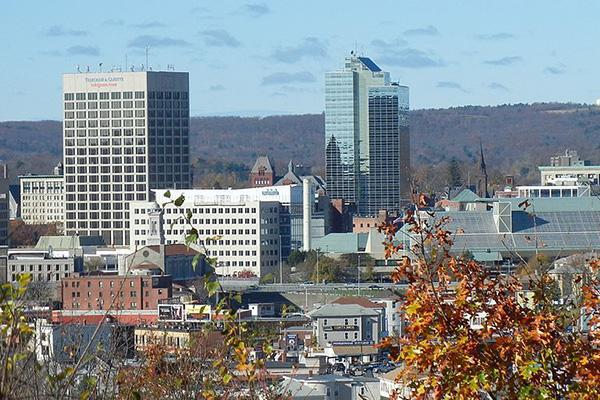 Image: Terageorge (Own work) CC BY-SA 3.0, via Wikimedia Commons
Get a great deal on car rental at Worcester Airport
It's easy to find a cheap deal on car rental in Worcester with Airport Rentals. Simply type in your travel dates and our powerful search engine will provide you with a variety of deals to compare, all on one easy-to-use page. Each vehicle's offerings, such as specifications, free benefits, and customer ratings, are laid out in a user-friendly format for easy comparison.
Results are sorted with the cheapest vehicles at the top of the page, so you can easily find the best value. Preference filters like transmission and capacity, give you the option of tapering search results even further to find the perfect rental car. For added convenience, use our extra items page to select handy add-ons like an infant seat or GPS.
Receive instant confirmation on our secure site and never worry about hidden fees with Airport Rentals. Should you have any questions along the way, you can contact our dedicated customer service team at any time, day or night.
Guide to Worcester Regional Airport (ORH)
Located a few miles west of Worcester, Worcester Regional Airport is a small airport with an open layout for quick and easy navigation. Its single airline carrier, JetBlue Airways, provides commercial flights to Fort Lauderdale and Orlando. Enjoy free WiFi throughout the terminal and purchase food, drink, and sundries at Mirage Express located at pre and post-security. Collect the keys to your rental at the car rental counters located in arrivals.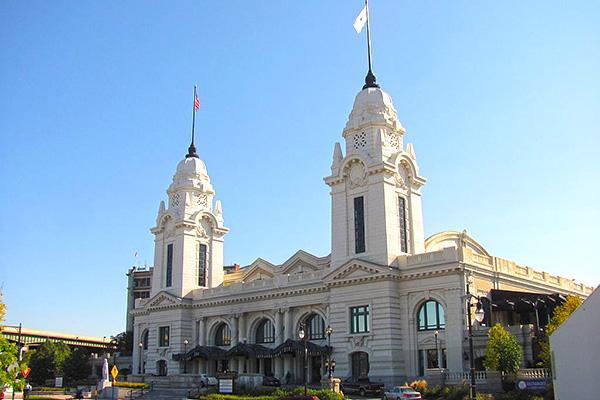 Image (modified): John Phelan (Own work), CC BY 3.0, via Wikimedia Commons
Guide to Driving a car hire in Worcester
Driving from Worcester Regional Airport to Worcester
Exit the airport right onto Airport Drive and turn left at the three way stop. Continue on and merge right onto Mill Street and left onto June Street. At the roundabout (rotary) turn right onto Pleasant Street until you connect with Main Street. At Main Street turn right to access the downtown area. The drive is five miles and should take less than 15 minutes depending on traffic.
Tips for driving a car hire in Worcester
Winter weather in Worcester can bring on challenging road conditions but with a little patience and these handys tips, you'll be set for a safe and enjoyable road trip!
● Driver and passengers must be buckled in at all times.
● Follow the posted speed limit. Speed limits are displayed in miles per hour (mph).
In winter:
● Clear snow and ice from all windows before driving.
● Reduce speed and stay calm and focused while driving in unfavourable road conditions.
● Check the local weather forecast and road conditions before driving.
● If at all possible, postpone travel during snowstorms.
● Read our winter driving tips for more information.
Parking at the airport and around Worcester
Short and long-term parking options are available at Worcester Regional Airport. Short-term parking is free, while parking in the long-term lot costs USD$7.00/day and USD$42.00/week.
Pay inside with cash or credit card, and credit card only at the parking lot exit.
There are plenty of paid parking lots and garages offering short and long term parking in the city of Worcester. Metered street parking is enforced Monday through Saturday, 8AM to 8PM, with time limits of one to two hours. Follow the posted time limits to avoid being ticketed.