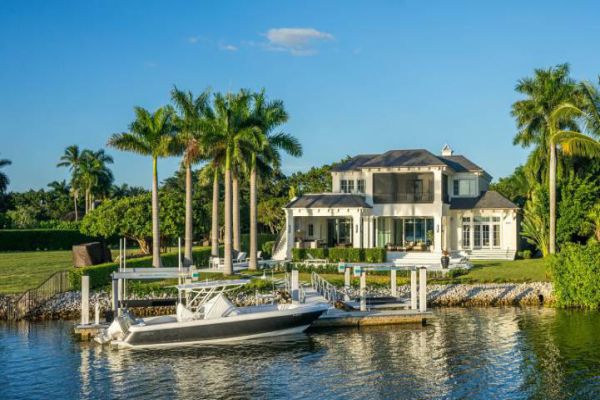 Image: Pixabay
Naples - the Floridian version - sits on the edge of the Gulf of Mexico and offers a fantastic destination for anyone who wants a bit of sun, sand, nature and fun. It is also known for high-end shopping and sophisticated restaurants, so you can go from beachy to glamorous as day turns to night. Toned down a little from the frantic cities of Florida's east coast, without high-rises right on the edge of the beach and huge crowds of people, it is a relaxed and stylish place to explore by rental car.
While many begin their Florida road trips in Miami or Orlando, Naples is a fantastic spot to set off from, allowing you to ease into life in the peninsula state. Don't depart before enjoying the beaches, shopping, bars and restaurants, checking out the Naples Botanical Gardens and enjoying the delights of state parks and other nature reserves to the north and south.
A US car rental is always the beginning of an adventure, and one picked up in beautiful Naples is no exception!
Easy, affordable car rental in Naples
There's no need to get flustered trying to track down a cheap rental car for your relaxing Naples holiday. Start your holiday off right and use Airport Rentals for a stress-free experience! The site gathers many vehicle options from all the major rental suppliers in one place,so you can click, compare and book the perfect rental without spending hours searching the world wide web.
To find your ideal wheels, from luxury vehicles to compact economical cars, just enter your travel dates and a few other details and hit "Search." Airport Rentals' powerful search engine will do the work, and present a list of available rental cars for you to consider. Filters make it even easier to find the right one, allowing you to narrow the results down by type of vehicle, type of transmission, price and more.
Need more help? Airport Rentals has a team of experts available 24/7 to answer any questions, find your rental or explain the search and booking process.
Guide to Naples Airport
Naples Municipal Airport is located very close to the city, just minutes to downtown Naples and to the beaches. It services charter airlines which fly mostly to nearby cities such as Miami and Key West. There are close to 100,000 take offs and landings annually.
The terminal has no dining or shopping available, but the facilities of Naples are all very close by. There are counters for several car rental companies in the terminal.
Guide to driving a car hire in Naples
Getting from the airport to downtown Naples
To get to Naples, leave the airport on Aviation Drive and turn right onto Airport Pulling Road South. Turn right again onto Davis Boulevard, and then get on to Tamiami Trail/5th Ave South which will take you directly into the center of Naples.
Driving tips for Naples rental car
Florida is an interesting state, but its road rules aren't too far out of the ordinary. Here are some tips to keep you safe on the road!
● If you are foreign to the US, remember that everyone in North America drives on the right hand side of the road.
● Drivers and front seat passengers must wear seatbelts, and anyone under the age of 16 must wear one in the backseat. We recommend seatbelts for everyone at all times.
● There are a few toll roads in Florida. You can stop and pay at booths, or get a "Sunpass" which allows you to pass freely. The rental company may be able to help with that.
● You may turn right at a red light, provided there is no signage forbidding it.
● The blood alcohol concentration limit for Florida is 0.8, and 0.2 for anyone under the age of 21.
Parking at the airport and around Naples
Parking at the airport is free. In Naples, the downtown area has metered street parking as well as parking lots where you can pay at a pay station by cash or credit card. There are several of these which are handy to central Naples.
Parking is also metered at the beaches, unless you are a resident of the county with a beach parking permit. However, if you can park a block or two away from the beach or the very centre of Naples, you are likely to find a lot that offers free parking and just requires a little walking.