Perfectly settled in central Florida between Tampa and Orlando, Lakeland is an attractive city that combines small-town charm with buoyant modernity. The delights of this historic college town, including its refined architecture, scenic lakes, and vibrant downtown, attract many visitors and is the ideal place to explore with a Lakeland FL car rental. Feed the swans at Lake Morton, take a tour of Florida Southern College, or enjoy local fare at a lakeside restaurant.
If you're planning a summer road trip from Lakeland with your hired car, the west coast has some fabulous spots to check out including Sarasota and Clearwater. The east coast also has a lot to offer, drawing in crowds during peak times like spring break. Plenty of fun in the sun can be found in cities like Miami and Daytona Beach, so see all that you can see in Lakeland and then hit the road and discover more of Florida in your car rental.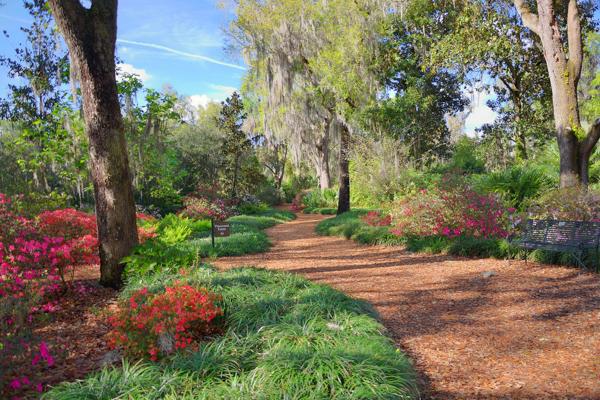 The best Lakeland car hire with Airport Rentals
Make the most of your time in Lakeland with a hired car from Airport Rentals. In a few easy keystrokes, you can skip the hassle of scouring the web for the cheapest rental deal and instead, browse our live inventory of rental cars on one handy page. Whether your plans require a van to fit the whole family or an economy car to save on gas, Airport Rentals has a wide variety of rentals for comparison from trusted suppliers like Hertz and Enterprise. When you've made your selection, reserve your perfect rental to lock in the rate and move on to the simple and secure booking process.
There are no hidden fees, and most bookings come with instant confirmation so you can start planning your itinerary right away. Changes can be made using the online reservation management system or by calling our multilingual customer service team, any time, day or night.
A guide to Lakeland
Founded in 1882 by Abraham Munn, development of Lakeland began with the arrival of rail lines in 1884 and was later incorporated in January 1885. Named for the many lakes in and around the city, these bodies of water play a significant role in the community's culture with several neighbourhoods built around them and providing scenic areas for recreation. Lakeland summers are hot and humid with some afternoon thunderstorms, while winters are warm, dry, and sunny.
Lakeland Linder Regional Airport is the closest airport to Lakeland and serves as a reliever airport for Tampa International Airport (TPA) which is approximately 43 miles west of the city.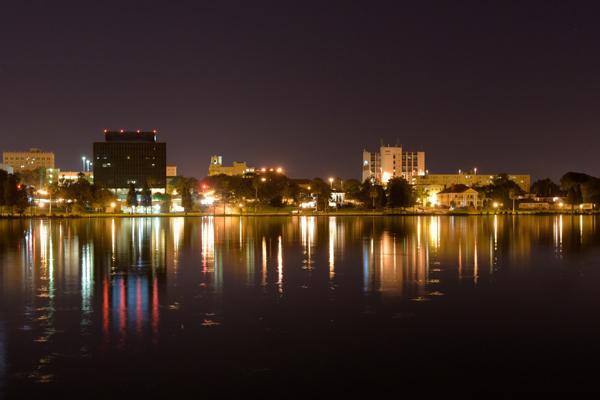 A guide to driving a rental car in Lakeland
Getting to the airport from Lakeland
● To get to Lakeland Regional Airport, take route US-92 and turn left onto route 572. Go over Polk Parkway, continue on Airport Road and turn left onto Drane Field Road to approach the terminal.
● To get to Tampa Airport from Lakeland, follow the I-4 and turn left onto I-275 before turning right onto E Frontage Road.
Lakeland car hire driving tips
Whether you've flown in from overseas or driven down from Canada or the northern US, driving in Lakeland will be enjoyable in the picturesque city. Aside from major rules of the road like buckling up, driving on the right side, and following the posted speed limits (miles per hour/mph in the states), here are a few additional pointers for driving your car hire in the area and its surrounds:
● Freeways, highways and residential roads are heavily patrolled. Watch your speed to avoid hefty tickets.
● Interstate 4 runs southwest from Tampa through Lakeland and further northeast to Orlando and Daytona at the coast. The traffic on this road can slow down significantly during rush hour so if you're using it, plan extra time or consider an alternative route.
● There are toll roads in Florida. Carry cash for tolls and ask your rental agent about obtaining an electronic pass.
● Keep sunglasses in the rental to help in avoiding glare off other cars and the road in this sunny state.
● Get up to speed with the flow of traffic when merging onto the highway and keep eyes on cars merging ahead of you.
● If you're driving slower than the flow of traffic, keep in the right-hand lane and allow others to pass.
Parking your car hire in Lakeland
With plenty of parking options, finding a spot for your rental in downtown Lakeland is easy. On-street parking is free for the first two hours with each subsequent hour costing USD$0.25 per hour up to a total of 9 hours of parking per day. City parking lots cost USD$1 per hour and are enforced Monday through Friday, 8 am to 5 pm. Set the timer on your phone and download the Parkmobile app to add extra time to your stay.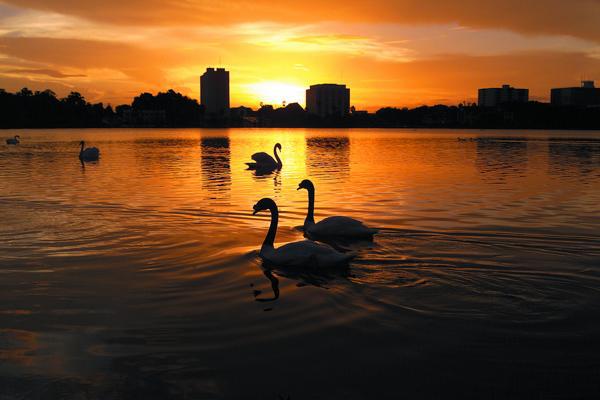 Image: VisitCentralFL (Own work), CC-BY-2.0, via Flickr