Hilton Head is a prime vacation spot in the United States, a semi-tropical barrier island off the coast of South Carolina. Known for great beaches and golf courses, it is a playground for (mostly wealthy) holidaymakers who rent or own houses on the island. Filled with great natural features, restaurants and resorts, and with dolphins often leaping offshore, Hilton Head makes an exciting destination for any traveller.
There is one road which allows drivers on and off the island, so those who arrive by air and pick up a Hilton Head Airport rental car can set off on a road trip once they are finished with the fun to be found there. Savannah is very close by, as is Charleston, and a few hours inland you will find the bustling southern city of Atlanta. The most adventurous of travellers might even like to set out on a cross-country road trip!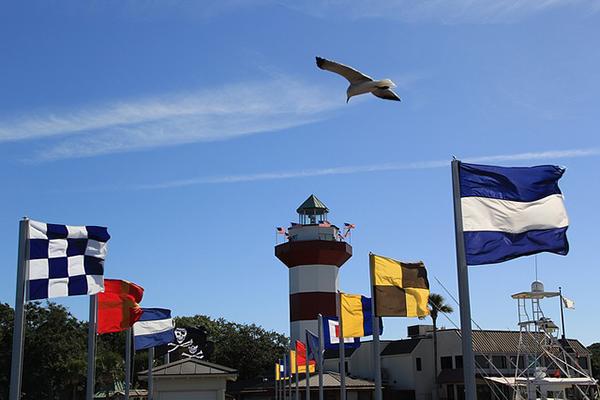 Hiring a cheap Hilton Head Island car rental with Airport Rentals
On an island like Hilton Head, you will want the best car rental for the best price. Airport Rentals makes it easy to compare, contrast and choose your ideal set of wheels from a wide range of suppliers, so you can make sure that you are getting the one that fits the bill perfectly.
To see a list of rental vehicles available for your planned trip, just enter the dates and hit the search button. The results are tidily presented with the cheapest options at the top, and can be filtered by features like transmission, vehicle type and brand to narrow down the possibilities and make it even easier to pick the perfect one. Classy Hilton Head Island might warrant a luxury rental, or you may prefer an affordable economy car. See it all in one place thanks to Airport Rentals!
For further advice or answers to any questions you might have, give the team a call. The friendly and knowledgeable consultants are available by phone 24/7.
Guide to Hilton Head Airport
This small airport is mostly used for general aviation but does have scheduled service to and from Charlotte with American Airlines. The small terminal does not offer much in the way of amenities, but it is a quick hop from there to the many shops, restaurants and accommodation available on the island. There are five rental suppliers which operate in the airport.
Guide to driving a rental car in Hilton Head
Tips for driving a car hire in Hilton Head
Whether you are new to the country, the state or just the island, it's always a good idea to brush up on local knowledge and safety precautions. Here are a few things to keep in mind when you hit the road from Hilton Head Airport:
● The William Hilton Parkway is the only road in and out of the island. Avoid it at peak times if possible - for example, heading off the island on a Sunday afternoon.
● The highest speed limit in the island is 55 miles per hour on the Cross Island Parkway, and the other roads have varying lower limits. There are many stoplights. Patience is a virtue - embrace the relaxed holiday atmosphere, go slowly and watch out for bikes as they are a popular method of transport on the island.
● The sprawling Sea Pines resort and community is home to many favourite spots like Harbor Town and South Beach. There is a USD$6 daily gate fee to enter and drive on roads in the resort.
● Under South Carolina law, every occupant of a car must be wearing a seatbelt and children must use an appropriate restraint. It is the responsibility of the driver to ensure that those under the age of 18 comply.
● The blood alcohol concentration limit for drivers in South Carolina is 0.08%. We recommend you abstain from drinking entirely before driving.
Getting from the airport to Hilton Head
There is no real town centre on Hilton Head, but the William Hilton Parkway and linked Cross Island Parkway will get you to most resorts and other destinations. From the terminal, turn left onto Beach City Road. This will take you to the Parkway, and from there you can get where you need to go.
Parking at the airport and around Hilton Head
At Hilton Head Airport, there are short term and long term parking lots. In the short term lot, the first two hours are free and 2-24 hours is USD$10. In the long term lot, there is a daily flat rate of USD$8. Parking is prepaid and organised? using license plate numbers.
You will find metered parking near many of the beach access points around the island, and free parking at some parks like Coligny Beach Park. Shops, restaurants and other facilities should have parking. It may get crowded during the busy season.