As far west as you can get in Texas lies the city of El Paso. Once considered a sleepy town on the border of America and Mexico, El Paso has kicked into high gear and now hosts a large number of tourists each year. Home to a new microbrewery, fascinating museums, beautiful natural parks, and friendly locals, El Paso will draw you in with its arts and culture, events and festivals and laid-back living. It's also the perfect place to score yourself some genuine cowboy boots.
El Paso and its surrounds are waiting to be explored. What better way to get out and see it all than with a rental car?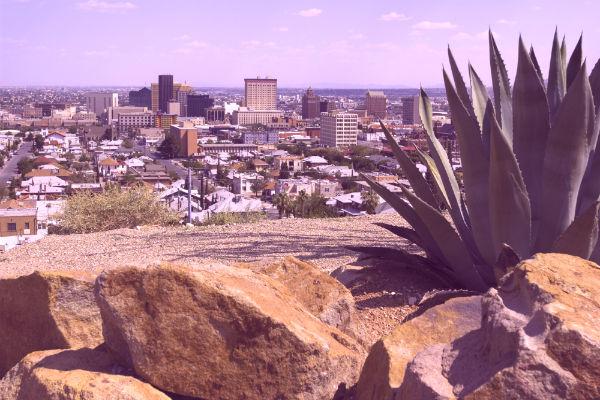 Begin your Texan adventure by hiring a car with Airport Rentals
Whether you like to travel in style or pack your family into a minivan, we have all your car hire options ready and waiting at Airport Rentals.
Enter a couple of key travel details and hit 'search'. Instantly compare vehicles across a broad range of suppliers in one handy place. Filter your options by car type, transmission, group size or car rental company. Your preferred car hire will be securely booked in a matter of minutes.
With zero booking fees and 24/7 customer service, why would you look anywhere else?
A quick guide to El Paso Airport
The El Paso International Airport is easy to get around, with clear signage helping passengers to navigate two concourses and 15 gates. Upon arrival, grab a bite to eat at the food court, check up on social media with free WiFi, and pick up your rental car keys at the kiosks located just opposite the baggage claim on the lower level.
Getting around El Paso
The Interstate 10 is a major thoroughfare through El Paso, connecting major cities such as Los Angeles, Phoenix, and Baton Rouge. As you can imagine, it can get very busy at times. Remember to keep a safe distance away from other vehicles.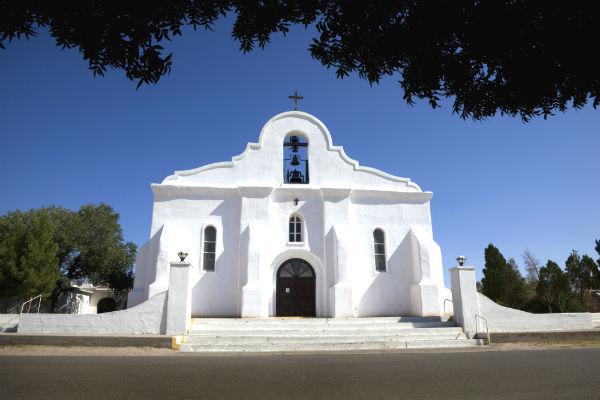 Driving to and from El Paso Airport
El Paso International Airport is located just seven miles northeast of the city, with the drive to the CBD taking around 15 minutes. Head out on Airway Blvd, get on the I-64 and follow the signs straight to the city centre. If you're planning on picking your car hire up from the city, jump on an airport bus, hail a taxi or call an Uber from the airport.
Tips for driving in El Paso
● Motorists in America drive on the right-hand side of the road.
● Distance and speed are measured in miles. The limit is between 20 - 30 mph in urban areas, and up to 75 mph on the Interstate highways.
● The blood alcohol limit in Texas is 0.08 percent, but we suggest not drinking at all if you intend to drive.
Take a look at our USA driving guide for more information and use our guide to USA driving distances to get an idea of how long your road trips might take.
Where to park at the airport and the city
Parking at El Paso International Airport is easy. Both short- and long-term parking is available, and begins at $1 per hour. Short-term parking is located just outside the main terminal building and has a daily maximum cost of $24. Long-term parking is situated behind the short-term lot and costs a maximum of $5 for 24 hours. All parking is limited to 60 days.
There is plenty of parking in El Paso's CBD, all with easy-to-use parking meters. The council has begun installing 'smart' parking meters, which will allow for more payment options, including mobile phone payments. While the goal is to replace all the meters, for now it's best to carry coins with you. Parking meters cost $1 per hour in most places, however always be aware of time restrictions before you park your rental car. Parking is free on Sundays.