It may be an island, but this southern Thailand region is big enough to feel like a country in itself. Visit sunny Phuket and road trip your way around the picturesque island, taking in all the natural beauty, and discovering vibrant towns. Explore the bubbling city of Phuket Town and experience the colourful mix of Asian cultures coming together, or head to the beautiful beaches in Patong on the west coast for a relaxing holiday by the sea. No matter where you head in this fantastic area of Thailand, the best way to see it all is by hiring a cheap car rental at Phuket Airport.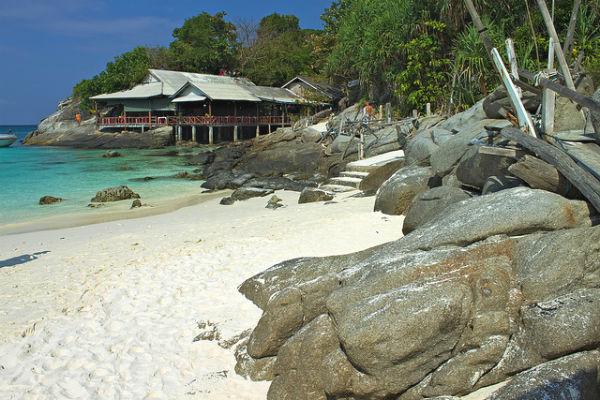 Image: Nicolas Vollmer
Pre-book a cheap car hire in Phuket with Airport Rentals
For the best deals on car rental in Phuket, look no further than Airport Rentals. We work with an extensive network of suppliers to bring you the best rental vehicles at the best prices.
It's easy to get started: simply type in your travel dates, click 'search' and watch as the deals roll in. A list of available vehicles from Phuket Airport will be presented to you for easy comparison. Filter down your options by car type, group size, transmission and more.
When you're ready to book, you will receive instant online confirmation, incur no additional booking fees, and should you need a hand, our customer service team is available 24/7.
A quick look at Phuket International Airport
The second busiest airport in Thailand (second only to Bangkok), the Phuket International Airport has nearly 3 million passengers passing through every year, and features all the amenities you would expect from a bustling airport. Touch down from Bangkok, or internationally from cities such as Kuala Lumpur, Singapore and Dubai, and enjoy the vast array of dining options, retail stores, and more. Pick up the keys to your hired car from the kiosks located in the arrivals lounge when you're ready to begin your Thailand adventure.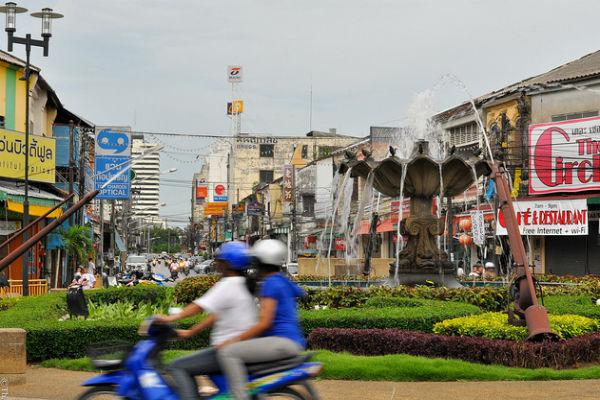 Image: Thomas Sauzedde
Driving your car rental in Phuket
In Phuket, traffic is often heavy and drivers can be a little reckless. Take extra care.
Driving to and from Phuket International Airport
Phuket International Airport is located in the northern region of Phuket Island, just over 32km from Phuket Town. From the airport, head out onto Route 4031, and continue onto Route 402. Follow the highway south for around 45-minutes, until you reach the heart of Phuket Town. Picking your rental car up from the city? There are taxis and buses available at the airport.
Handy tips for driving your car hire in Phuket
● In Thailand, motorists drive on the left.
● Distance is measured in kilometers. The speed limit in the city is 60km/h, and up to 90km/h on the highway.
● Locals tend to use traffic lights as a suggestion rather than a rule. Approach with care.
● Motorcycles zip in and out of traffic frequently; be extra cautious.
● There are some steep hills and sharp bends in Phuket; drive accordingly.
● Phuket Town has many one-way roads. Always double check before entering a new street.
First time driving overseas? Here are some more tips for driving in foreign countries.
Parking at Phuket airport and in the city
At Phuket International Airport there are short and long-term parking options. Park for the first 15-minutes free of charge, then pay ฿20 per hour thereafter. If you're parking for 7 - 24 hours, expect to pay ฿200.
Compared to many other cities in Thailand, parking is not hard to find in Phuket Town. Most hotels, major beaches, and stores all have free parking. There are several no-parking zones in downtown however, so be sure you're in the right place before leaving your car.