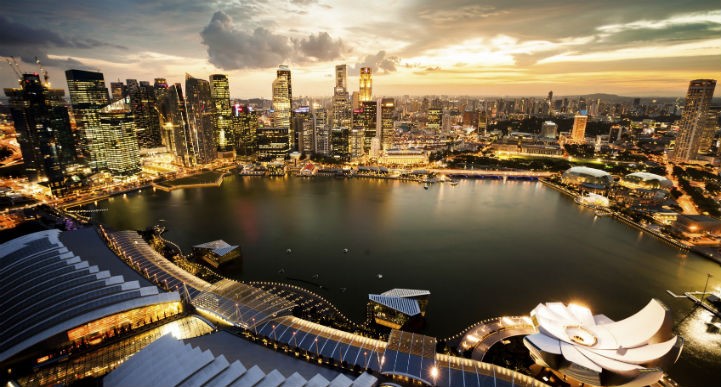 In the past, Singapore was regarded by most travellers as simply a place to catch a connecting flight, but this small island country has evolved into an exciting destination in its own right. Although it's one of the most densely populated countries on earth (second only to Monaco) Singapore doesn't feel unpleasantly crowded - perhaps because more than 50% of the island is dedicated to green spaces. Somehow this city manages to include nature reserves and dozens of major parks alongside a clean, ultra-modern urban environment.
Booking a car rental in Singapore will give you the chance to experience this country as far more than just a generic layover location. There are all kinds of sights and experiences in store for visitors who decide to delve into the popular attractions and hidden gems of this utterly unique island nation.
AirportRentals.com - the best way to book a Singapore car rental online
If you're planning to rent a car in Singapore, this will be one of the first things on your to-do list once you touch down in the country. Booking online ahead of time is the way to go but instead of spending ages searching through different rental car sites, you can find everything in one spot on AirportRentals.com. This is the best way to discover better deals and save time on the booking process.
Booking a cheap car rental in Singapore shouldn't be a difficult process. Just head to AirportRentals.com and plug a few details about your trip (for example, the times and dates you want to pick up/drop off your rental) into the search box. From there, you'll be able to browse through deals from a range of car hire suppliers and compare price, model and availability. Singling out the best deal for you is simple, with the ability to filter your results by brand, vehicle type and more. The actual booking part won't take more than a few minutes once you've picked the ideal rental.
Airport car rentals in Singapore
While most countries feature a variety of locations which you can pick up your car hire from, in Singapore the vast majority of pick ups are done from the country's international airport. Driving a car away from Singapore Changi airport will allow you to discover this fascinating nation on your own terms.
● Singapore car rental - Those who are keen to see city life at its finest won't be disappointed in Singapore. The shopping opportunities range from top-notch megamalls to quaint heritage shops, the city's architecture is breathtakingly modern and there are countless character filled districts to explore. On the other side of the coin, Singapore's nature is also well worth diving into. Rainforests, farms, wetlands, gardens… the nation's excellent urban features are more than matched by its exceptional green spaces.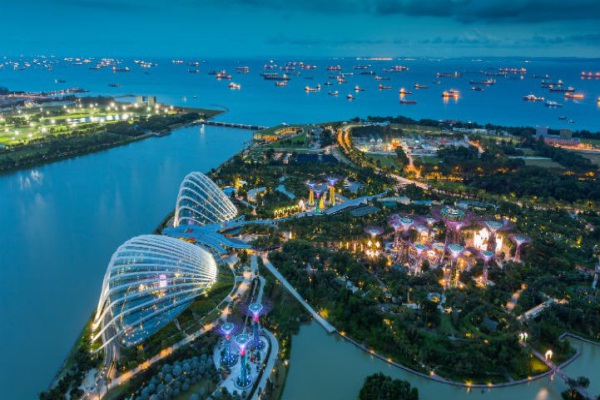 Car rental suppliers in Singapore
In spite of being a small country, there's still a decent range of car rental suppliers in Singapore. Those who'd like to go with a well recognised brand might choose a deal from a supplier like Budget, Hertz or Avis, while bargain hunters would do well to check out deals from smaller suppliers such as Hawk and AutoEurope, as they can offer exceptional deals at certain times of the year.
Singapore road rules
Thanks to the country's history as a British colony, Singaporeans drive on the left hand side of the road. Even if you're used to driving on the right, the switch shouldn't be too tricky as long as you pay extra close attention when negotiating intersections. The blood alcohol limit in Singapore is 0.08% but police officers have the right to charge you with drink driving even if you're within these limits - so smart travellers make sure that drinking and driving never mix at all. Default speed limits are 50 km/h in urban/suburban areas, 70-90 km/h on expressways and between 50 and 80 km/h in tunnels - all of these can vary however, so always follow speed limit signs. You can get hold of an international driver's permit for your time in Singapore before you fly into the country. It's forbidden to touch your mobile device while driving, even if you're stopped at traffic lights - there are extremely serious penalties for flouting this law, including potential jail time, so it's best not to push your luck.
Singapore driving tips
● Singapore is a remarkably clean and orderly place, and is kept this way by stringent, fastidiously enforced laws. Stick to the rules so you can reap the benefits of this approach, rather than the consequences.
● Using your headlights is mandatory between 7am and 7pm, but it's worth using them outside of these hours too if visibility is poor.
● Getting a GPS system with your rental is worth looking into, as it can sometimes be difficult to know which lane you should be in so you can make the right exit or turn.