Arrive in Krabi Town, the hub of Thailand's Krabi province, and dive into a bustling provincial centre where tourism is the major industry. Although it's always filled with visitors coming and going to nearby beach resorts, Krabi offers a closer look at authentic Thai life than many of said resort towns which are entirely focused on sun and sand. Enjoy the food, culture and buzzing liveliness of this city amongst the mangroves.
A rental car from Krabi Airport opens up the long, thin section of Thailand above Peninsular Malaysia. Depart north to see Surat Thani, or south to Trang and its many traditional markets. Phuket is only three hours away by road, a favoured and famous beach destination. Bangkok is a long day's drive from Krabi, should you wish to experience a slice of big city action. Wherever you choose to go, prepare for a road trip to remember.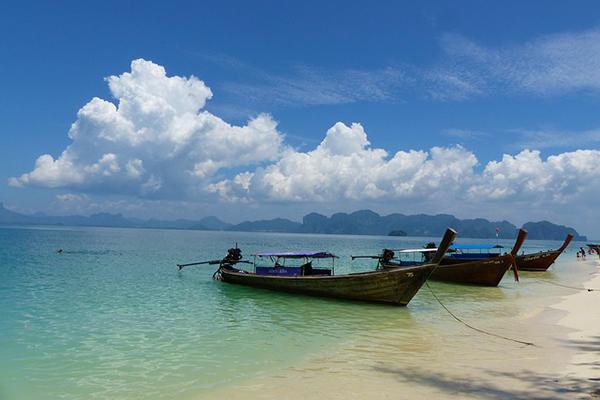 Booking your Krabi rental car
It's quite the task to track down a vehicle to rent that meets all of your requirements and fits in the budget, but Airport Rentals are the experts in finding the perfect car hire at a great price. Our simple search engine will do all the work of scouring the web for you - just enter the dates of your trip and receive a list of available vehicles from our database of many suppliers both local and international.
Filters will help you narrow down the options to a shortlist from which it is easy to compare the choices and pick the best one. They are listed with the lowest price at the top by default so that you can spot the bargains straight away. Once you have found a car that catches your eye, follow the simple steps to book it and be ready to drive away from Krabi Airport once you touch down.
Krabi Airport (KBV)
Krabi International Airport handles more than three million passengers each year, with a range of airlines flying to destinations around Thailand and Asia. There are even seasonal and charter flights to European destinations. Travellers have access to basic dining and shopping facilities in the airport, along with counters for some of the major car hire suppliers.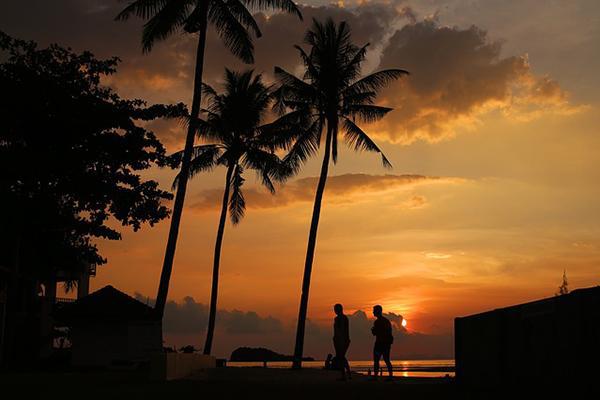 Guide to driving in Krabi
Driving from Krabi Airport to Krabi city centre
The airport is located 12 kilometres from the city centre, and the trip will take around 15 minutes in good traffic. Turn right onto Phet Kasem Road/Route 4, and follow it to the outskirts of Krabi, then exit directly onto Maharaj Road and follow this into the central city.
Driving tips for your Krabi car hire
Foreign drivers can take a while to get used to the Thai style of driving, which shows little regard for road rules. Drive carefully and don't presume to predict the actions of other drivers while you are getting around Krabi! If you're heading out from the city into more remote areas, make sure you are prepared for the possibility of a breakdown, and well stocked with water.
Thailand car rental driving tips
● In Thailand, traffic moves on the left-hand side of the road and overtakes on the right.
● Honking is commonplace, and it's not generally meant in anger. Thai drivers honk simply to indicate their whereabouts to other road users.
● Beware of cars parked in odd places, including in the middle of the road. Drive around and proceed
● The general speed limits on Thai roads are 60 kilometres per hour in towns and cities, 90 kph on open roads and 120 kph on motorways. Keep an eye out for signs stating the exact limit on any particular stretch of road.
● The blood alcohol concentration limit for drivers in Thailand is 0.05%.
● Our list of international road trip apps may help you find your way.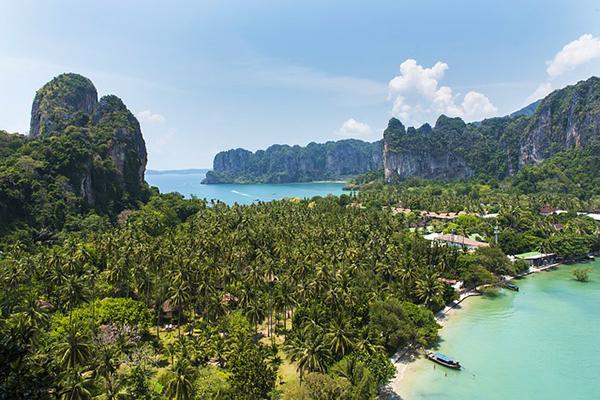 Parking at the airport and in Krabi
There is affordable parking available at Krabi Airport, in designated lots. In downtown Krabi, you can adhere to the local method of parking wherever there is a likely - or even unlikely - spot. Alternatively, find a parking lot where you can pay to leave your car somewhere more secure. It's a good idea to book accommodation that has a parking space included so that you don't need to search out a spot to leave your vehicle overnight.