Bilbao is a glittering city in the north of Spain on the edge of the Bay of Biscay. It is known for its impressive architecture, Basque culture, and phenomenal cuisine. Its most iconic attraction is the Guggenheim Museum, which was designed by Frank Gehry and contains countless pieces of modern art - but is still most well-known for the architecture of the museum itself.
Make your way around each of the city's fantastic attractions with a car hire at Bilbao Airport. While you're at it, why not consider a road trip out of the city? The historical town of Pamplona, best known for its annual Feast of San Fermin and running with the bulls, is less than two hours from Bilbao. Drive three hours south-east to reach the dynamic city of Zaragoza, where Spanish and Muslim history collide to create a place of epic culture and cuisine. Or, consider a weekend away in the country's capital Madrid, which is just a four-hour drive from Bilbao.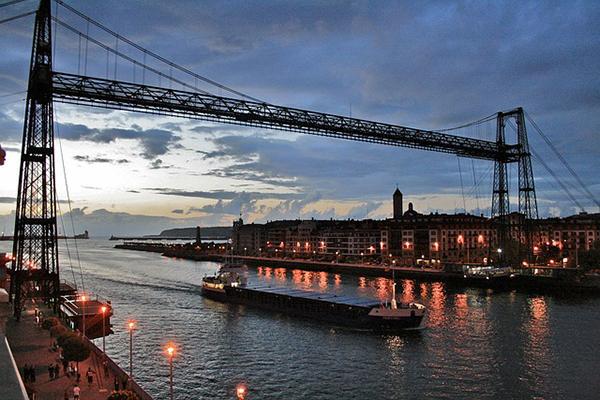 Find the best deals on car hire at Bilbao Airport with AirportRentals.com
When there are so many car hire companies with such a variety of vehicles for hire, the easiest way to compare them all is with a comparison website such as Airport Rentals. The search function uses your Bilbao travel dates to generate a list of vehicles currently available from leading hire companies at the airport.
Once you've entered your arrival and departure dates, you'll be able to view the list of available rentals. These vehicles are listed with the most affordable rentals at Bilbao Airport at the top, so you can easily book the best deal. Book immediately and securely with Airport Rentals, and manage your booking online.
Introducing Bilbao Airport
Bilbao Airport (BIO) is a modern transport facility just north of the city. Roughly 5 million people pass through the airport every year, heading to and coming from destinations such as Madrid, Valencia, Dublin, and Istanbul.
This modern terminal offers bars, restaurants, cafés, shops, ATMs and free WiFi. You will find the car hire desks inside in the arrivals hall.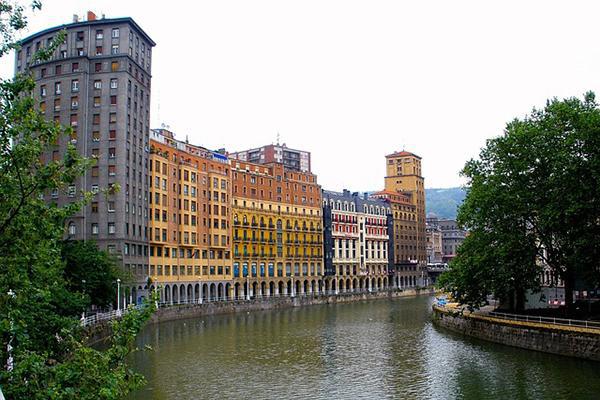 Guide to driving in Bilbao
Driving from Bilbao Airport to the city
The route between the airport and city covers 13 kilometres and takes roughly 15-20 minutes. When you leave the terminal, join the N-633 heading east, then turn south onto the Bilbao-Mungia Autobia. Veer off to the right onto the Corredor del Txorierri, then finally take a left onto the Artxanda-Salbe Tunela.
Tips for driving in Bilbao
● You will drive on the right-hand side of the road in Spain.
● Some motorways in Spain have toll roads, which you can pay with cash or credit.
● Roundabouts (traffic circles) are common in Spain. Note that you must give way to vehicles already on the roundabout.
● Rent a GPS unit from your hire company to help you navigate.
● Ordinary roads have a maximum speed limit of 90 kilometres per hour, whereas motorways usually have a maximum limit of 120 kilometres per hour.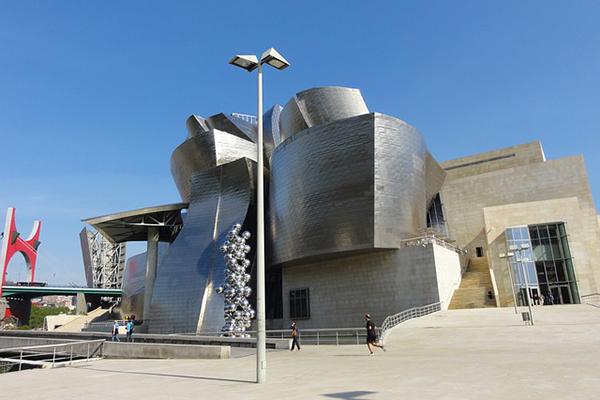 Parking at Bilbao Airport
P1 is the general parking area, and contains almost 3,000 spaces in a garage just across the road from the main terminal. There are two short-term lots - one by the arrivals area and one by departures - both of which are ideal for stays of less than one hour. The long-term lot is a five-minute walk from the terminal and is suited for stays of several days or longer.
Parking in Bilbao
The city centre of Bilbao has plenty of secure parking areas near main attractions, as well as on-street stalls. Streetside parking meters require payment Monday to Friday from 9am-1.30pm and 3pm-8pm, and again on Saturdays 9pm-1.30pm. There are also blue zones in the city where you may only stay for two hours maximum. Generally, parking meters cost €1.25 for an hour.