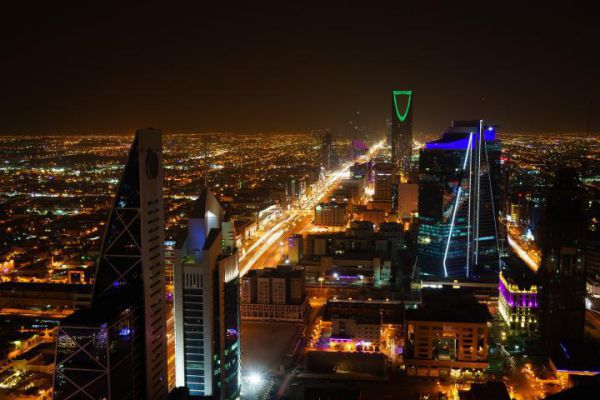 Image: Pixabay
Rich in culture, surreal landscapes and natural extremes, the Middle Eastern country of Saudi Arabia is just waiting to be explored. What better way to see it all than by rental car?
Saudi Arabia is a country of stark contrasts, a mixture of modern aesthetics and deep seated tradition. The major cities are among the wealthiest in the world, with shiny skyscrapers and state-of-the-art architecture, while its land has unearthed some of the most incredible archaeological discoveries in history and societal change has been slow.
With the Persian Gulf to the northeast, the Red Sea to the southwest, and an incredible desert landscape dotted with cities and towns in between, Saudi Arabia has a lot to offer intrepid travellers.
Grab a cheap car hire in Saudi Arabia with Airport Rentals
Sort your Saudi Arabia car rental in just a few clicks with Airport Rentals.
To find the ideal car for your trip, simply pop in your pick-up location and travel dates, hit 'search', and watch the results roll in. From economy cars to SUVs, compact cars to family-friendly minivans, there's a car in Saudi Arabia to suit every style preference. Easily narrow down your options using the filters until you find the perfect vehicle for your trip.
Ready to book? Confirm securely online in just a few minutes. With no hidden fees, a helpful customer service team just a call away, and free cancellation on most cars, Airport Rentals is your one-stop-shop for vehicle hire in Saudi Arabia.
Top rental car pick up spots in Saudi Arabia
The beauty of renting a car is that you can travel on your own schedule and change your itinerary to suit changing circumstances. Choose your Saudi Arabia rental location from the list below, with the option to return the car to the same place or drop it off in a different part of the country.
Riyadh car rental - One of the world's wealthiest cities, Riyadh is a juxtaposition of shiny skyscrapers rising from the dusty sand of the desert. While the capital is the financial and political hub for the country, long-held Saudi traditions characterise the city in galleries, museums, markets and monuments.
Jeddah car rental - A combination of newly renovated buildings and traditional coral-coloured houses in the old town make up the city of Jeddah. It's a multicultural city, with international restaurants and bustling malls filling the CBD. You'll find Saudi Arabian culture here, but you're likely to experience more authenticity away from the centre of the city.
Mecca car rental - Mecca is Islam's holiest city, known as the birthplace of the Prophet Muhammad and the centre of the religion itself. Rising from the desert, surrounded by hills, Mecca is the site of an annual pilgrimage which millions of Muslims annually attend.
Tabuk car rental - The thought of white-sand beaches and snow-capped mountains in a Middle Eastern country like Saudi Arabia is a strange one, but the city of Tabuk is a popular gateway to both the Red Sea and the Hejaz mountain range. The city is also rich with archaeological sites, and is a must-visit for history buffs.
Multiple supplier choices in Saudi Arabia
Saudi Arabia has six different rental car suppliers throughout the country. AutoEurope, Avis, Best Car Hire, Budget, Hertz, and Keddy by Europcar are all available at most Saudi Arabian airports.
Road rules in Saudi Arabia
● You must have a local driver's license to drive in Saudi Arabia. You will be required to sit a computer-based test to be granted a Saudi Arabian license. The only exception to this rule is for United States and United Kingdom citizens, who are allowed to drive in Saudi Arabia on an international driver's permit.
● Currently women are not permitted to drive in the Kingdom of Saudi Arabia and can only passenger with direct family members or a hired chauffeur. However, this law is meant to change beginning June 2018. To ensure you are following foreign laws, inquire with your home consulate prior to your visit to Saudi Arabia.
● Motorists drive on the right.
● The speed limit in the cities is between 40km/hr and 80km/hr, and up to 125km/hr on the motorways. Look out for changes.
● You must wear a seatbelt at all times.
● Using a mobile phone while driving is illegal.
Handy tips for driving your car hire in Saudi Arabia
Saudi Arabia has some of the best roads in the world when it comes to network and infrastructure, however it can be a little daunting when you first start out. Take note of these driving tips before you get behind the wheel of your rental car.
● Locals tend to speed despite the disincentive of speed cameras. Don't be tempted to follow their example, and let speeders pass.
● If you're not quite comfortable with the high speeds on the motorway, stick to the right hand lane as this is for slower vehicles.
Useful tips:
● Alcohol is strictly forbidden in Saudi Arabia.
● Women visiting Riyadh are required to wear an abaya, a gown that covers the head as well as the body.
Thinking of an extended road trip? The neighbouring countries of Yemen, Oman, and the United Arab Emirates are all worth a visit.