Located on the coast of the Red Sea in Saudi Arabia, Jeddah is home to over 4 million people. A major urban centre in western Saudi Arabia, this vibrant port city is the commercial capital of the kingdom. Hire a cheap car to experience it all.
Seafood dominates Jeddah's food culture so you will find a large selection of restaurants serving up plates of fresh fish caught from the surrounding seas. Visit retail heaven on Tahliyah Street for hours of shopping at upscale boutiques and department stores and take a trip to Jeddah Corniche, a waterfront area packed with stores, restaurants, and sandy beaches.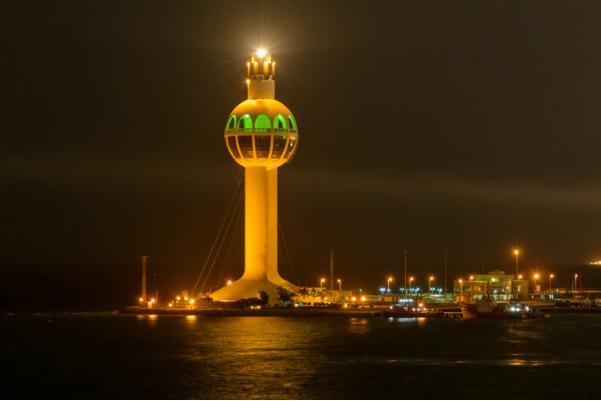 Useful tips:
● Please note that women visiting Jeddah are required to wear an abaya, a black gown that covers the head as well as body.
● Alcohol is strictly forbidden; however, you will find many cosy coffee and tea shops offering free WIFI throughout the city.
Hiring a car rental in Jeddah with Airport Rentals
Renting a cheap car with AirportRentals.com is your best choice for car hire in Jeddah. Simply type in your itinerary details to generate a list of cars for rent from our live inventory. Choose from a range of economy and luxury cars, sorting your results using the handy preference filters.
Airport Rentals provides you with the lowest price so you don't have to spend hours comparing rates from different companies. Select the perfect car for your vacation and confirm your rental details, securing your reservation in just a few clicks. Our dedicated customer service team is there to help you 24 hours a day, seven days a week.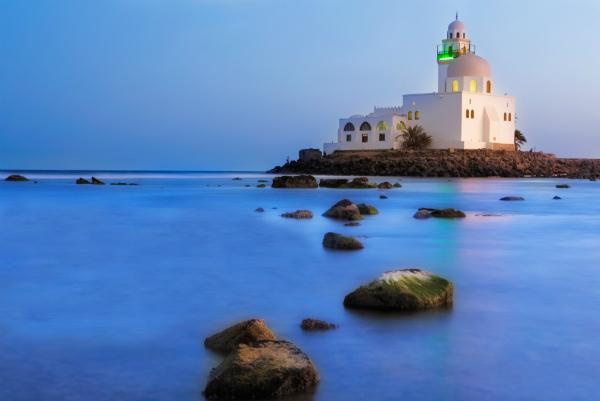 King Abdulaziz International Airport (JED)
King Abdulaziz International Airport is the busiest airport in Saudi Arabia. It houses Hajj Terminal, a tent-like structure made of special fabric suspended from poles, designed to resemble a village including a souq and mosque. The terminal was made to host pilgrims on their voyage to Mecca at the time of Hajj and can accommodate up to 80,000 passengers at one time. Separate from Hajj terminal is South Terminal, reserved largely for Saudi airlines and receives both international and domestic flights arriving from cities like Riyadh, Hofuf and Tabuk. The North Terminal is for all other international flight services, with flights arriving from worldwide cities like Dubai, Toronto and Athens.
Car rental kiosks are located in the arrival halls of the South and North terminals. Provide your details to your agent and a shuttle will deliver you and your luggage to your hired car located at their office in Jeddah.
Guide to driving in Jeddah
Please use the guide provided below for directions including driving and parking information.
Driving from King Abdulaziz International Airport
To get to Jeddah from the airport, exit the airport terminal west to Al-Madinah Al-Munawarah Road (route 271). Exit onto Assalam Street to arrive at Corniche Road.
To access Jeddah's central business district, exit the airport to Al-Nuzhah (route 320) to Prince Majid Road for approximately 13km. Exit onto King Abdullah Road (route 45) to reach your destination at Emaar Square - Jeddah Gate.
Driving tips for your Jeddah rental car
● Women are not permitted to drive in the Kingdom of Saudi Arabia and can only passenger with direct family members or a hired chauffeur. However, changes to this law will occur in June 2018. Please inquire with your country's consulate as to current driving laws and regulations.
● Hire a GPS for your rental and carry a paper road map of the area in the event your GPS fails..
● Roads are long without many chances for U-turns. Ensure you know which direction you are headed before you start your trip.
● Use your indicator lights to avoid accidents.
● Follow the posted speed limits and always wear your seat belt.
Parking in Jeddah and King Abdulaziz International Airport
Parking at Jeddah Airport can be found at the General Aviation Complex, north of runway one, and can be reached via the airport access road.
In recent years, parking space in Jeddah has increased and become more efficient. In downtown Jeddah you will find paid parking lots for your hired car.