Dammam is the largest city in the Eastern Province of Saudi Arabia and sits on the sandy shore of the Persian Gulf. From beaches to malls and history to modernisation, Dammam has something for every traveller. Hire a cheap car to explore everything this city has to offer.
Once you've explored this oil industry hub and sampled its retail and dining splendours, drive your rental car to Dammam corniche, a 4 km-long walkway along the shore of the gulf, for an enjoyable picnic and beautiful scenery. Next, head to nearby Bahrain on the King Fahd Causeway, an impressive 25 kilometre-long bridge connecting the two cities.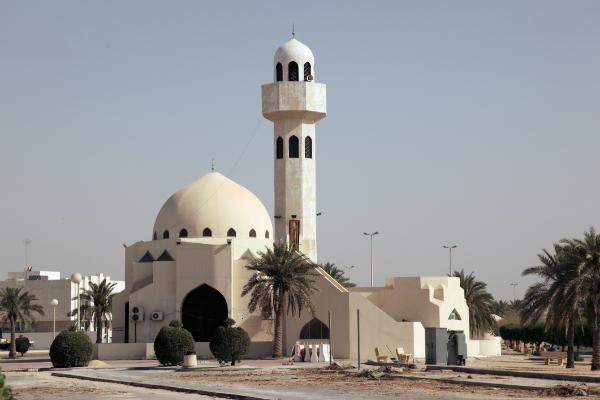 Useful tips:
● Women traveling to Dammam are required to wear an abaya, a long gown that covers the head as well as the body.
● Alcohol is strictly forbidden in the Kingdom of Saudi Arabia.
Hiring a cheap car rental in Dammam
AirportRentals.com is your one-stop shop for car rentals in Dammam. Simply type in your itinerary details to view our large selection of cars for hire. Narrow your results using preference filters like car type, transmission type and brand.
Choose from economy cars to high-end luxury vehicles and then confirm securely online once you've made your final selection.
Always on the go? Download our handy app for added convenience. Airport Rentals provides you with the lowest rental rates, online reservation management and 24/7 customer service should you need it.
King Fahd International Airport (KFIA)
King Fahd International Airport is located 20 kilometres northwest of Dammam and is the largest airport in the world by land area, at approximately 776 sq km. Domestic routes dominate the airport, with service to and from cities like Jeddah, and Riyadh. However, international flights from cities like Cairo, Dubai and Kuwait City are also accommodated.
Dammam Airport houses a sizeable Mosque, able to handle up to 2,000 worshippers at one time. Services, including duty-free stores, restaurants and cafes, are found in the arrivals hall on the third floor.
Car rental counters are found in the arrivals hall of terminals one and two. Confirm your rental details and an agent will escort you to your chosen rental car in the nearby car park.
Guide to driving in Dammam
Use our handy guide provided below for directions including parking and driving tips.
Driving from King Fahd International Airport
To access Dammam from the airport, follow King Fahd Road straight into the city.
Driving tips for your Dammam rental car
Women are not permitted to drive in the Kingdom of Saudi Arabia and can only passenger with direct family members or a hired chauffeur. However, changes to this law will occur in June 2018. Please inquire with your country's consulate as to current driving laws and regulations.
● Hire a GPS for your rental car and carry a paper road map of the area in the event your GPS fails.
● Keep to the right and use indicator lights to avoid accidents.
● Follow the posted speed limits.
● Wear your seatbelt at all times and never use your cell phone while driving.
● Always carry your passport with you when driving.
Parking in Dammam and at King Fahd International Airport
At the end of your Dammam road trip, follow instructions from your rental agent on where to return your rental. Most often, rental cars will be returned to the Customer Parking lot at the passenger terminal. The airport is equipped with a multi-storey car park offering short and long-term parking options. There is also off-site parking close to the airport; shuttles provide transportation to and from the airport terminal.
As driving is the most convenient way to get around Dammam, there are many paid parking lots within the city. When parking your rental on the street, please read parking times carefully to avoid costly fines.