One look at medieval Alghero and you'll know why the tourists flock here. Stunning buildings of antiquity, inviting restaurants and bars, and beautiful beaches are just the beginning. Rent a car at Alghero Airport and treat yourself to an Italian adventure to remember.
The historic city centre is one of the most well-preserved in Sardinia, with cobbled lanes winding their way through cafes and quaint shops. Colourful domes atop breathtaking ancient churches overlook the hustle and bustle of the CBD, while golden seawalls hold back the Mediterranean Sea and allow pedestrians to wander the boardwalk the length of the city.
Sardinia is also perfect for road tripping in your car hire. The main roads will take you the cities of Sassari, Olbia, and Cagliari, or you can head along the coast to discover Oristano and Porto Torres. Ferry services to Genoa, Barcelona and Civitavecchia are also available if you're up for a day trip.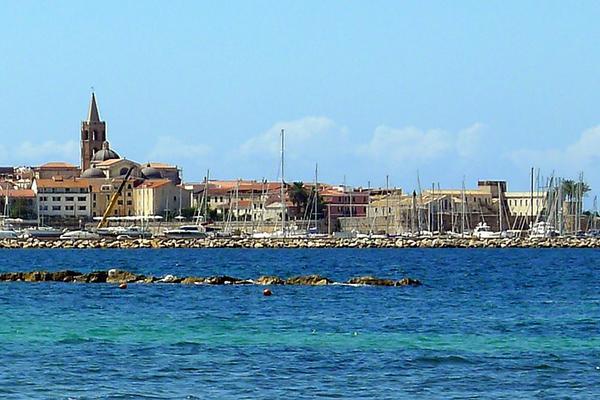 Secure a cheap car at Alghero Airport with Airport Rentals
Airport Rentals is the one-stop shop for all your Alghero car hire needs.
Weigh up the benefits of a wide range of vehicles using our powerful search engine. Find and compare all the important details such as transmission, capacity, car style and more. Your results are always sorted by lowest price, so finding the best deal out there is as simple as a few clicks. When the perfect car presents itself, pop in a few details and receive instant confirmation. Manage your reservation online and enjoy access to 24/7 customer service should you require assistance.
A quick overview of Alghero-Fertilia Airport
Alghero-Fertilia Airport (also known as Alghero 'Riviera del Corallo' Airport) is one of three airports on Sardinia. While it's the smallest, it has everything you need when you land: a great range of shops which sell everything from books to snacks, information points to pick up brochures about Alghero and Sardinia, and conveniently located car hire kiosks by the baggage claim.
Seasonal flights to and from Europe include London, Prague, and Bucharest. Flights to mainland Italy include Pisa, Bologna, Milan and Rome.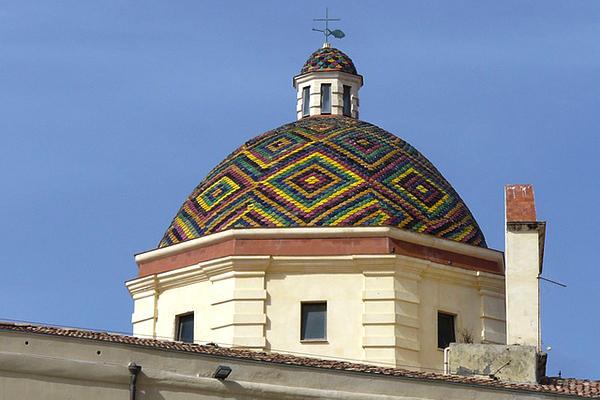 Driving a rental car in Alghero
Traffic may be heavy during the busy summer months, but overall driving in Alghero is pretty straightforward. If you're looking at road tripping around the island of Sardinia, the main hazards are flocks of sheep.
Driving to and from Alghero Airport
The airport is about 10 kilometres northwest of Alghero. In your rental car, head onto the SP44 and follow it until you reach SS291dir. Turn left, then at the first roundabout, turn right. At the next roundabout, take the second exit onto Via Don Minzoni/SS127bis, and follow the signs into the CBD.
Alternatively, jump on the Strada Statale 42 bus departing the airport, and pick up your rental car in the city.
Tips for driving in Alghero
● Drive on the right-hand side of the road, overtake on the left.
● Give way to those on your right.
● Urban areas have a 50 kilometre per hour speed limit, and the open roads up to 110km/h.
● You must be at least 21 to hire a car in Alghero.
● If you're from the European Union, your driver's license will be accepted. If not, you'll need to acquire an international driving permit.
● Some roads are narrow and windy; take your time.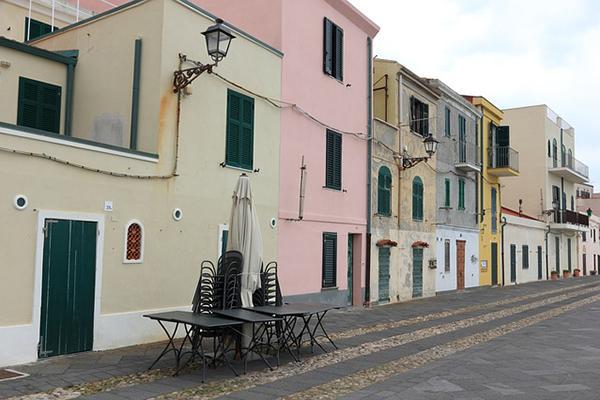 Where to park your rental car in Alghero
Parking at Alghero-Fertilia Airport is free for the first 15 minutes. After that, pay just €4 per day.
Parking can be a bit of a headache in Alghero and requires patience. On-street metered parking is indicated by blue lines with rates generally around €1 per hour. White lines mean parking is free, while yellow lines are for people with specific parking passes.