For the chance to explore one of Italy's oldest port cities on the Ligurian Sea, book a trip to Genoa. Explore the city and coastline with a cheap rental car from Genoa Airport.
The city of Genoa sits on the Gulf Of Genoa and has played a significant role in trade along the Mediterranean Sea since the Middle Ages. Today it is the busiest port in all of Italy and the sixth-largest city, with over half a million residents. Often referred to as "La Superba" or "The Proud One", Genoa is known for its remarkable past and astonishing landmarks. The Old City (a UNESCO World Heritage Site) is a marvel of medieval architecture amongst winding, maze-like laneways where lines of washing hang above and little cafes hide in corners.
Genoa is the perfect starting point for a trip along the Italian Riviera. Head west in your hired car to Savona and Sanremo or cruise southeast towards the leaning tower of Pisa.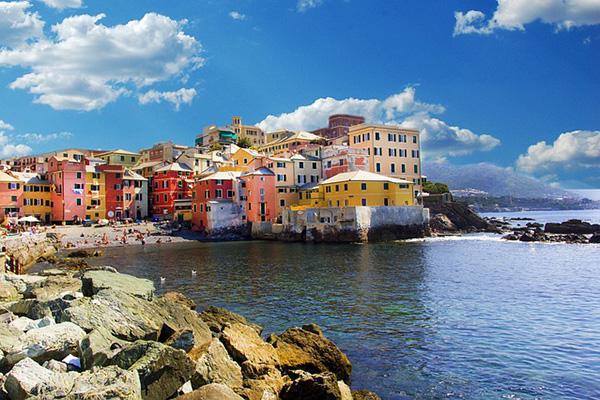 Hiring a car in Genoa
Secure a Genoa Airport car hire in just a few clicks with Airport Rentals. With over ten domestic and international car suppliers to choose from, your rental car options are many and varied. If you know what you're looking for, stop scrolling through deals and simplify your search by using the preference filters for car style, transmission type and more. Pick out a stylish luxury SUV or book a compact car to fit in those small European parking spaces - the choice is yours.
Each Airport Rentals car offer includes exclusive benefits to enhance your hiring experience, and our secure site provides instant confirmation and online reservation management. Don't delay, book today.
Genoa Cristoforo Colombo Airport (GOA)
Genoa Airport sits on an artificial peninsula just seven kilometres west of the city. It is the main transport hub for the Liguria region and handles over one million passengers each year. Duty-free shops, information booths, pay-per-use lounges and restaurants are available to airport users. Free WiFi is accessible for up to three hours, and car hire counters are on-site in the arrivals area.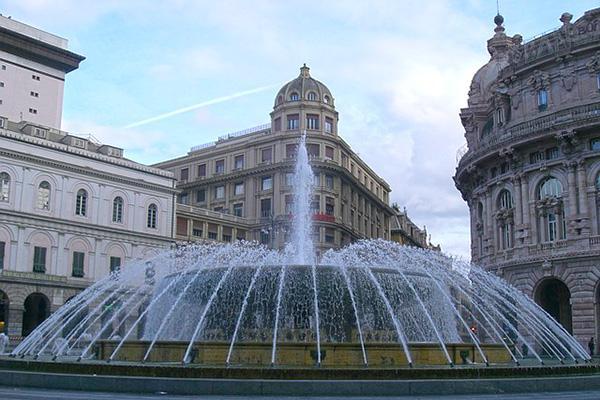 Guide to driving a rental car in Genoa
Driving from the Genoa Cristoforo Colombo Airport to downtown Genoa
Cruise from Genoa Airport to the city centre in just 15 minutes with the following directions: head west from the terminal, taking the ramp to Cornigliano Centro, and then merge onto SS1 Via Aurelia. Remain on SS1 until exiting toward Centro and continue to follow SS1 north into the heart of Genoa.
Driving tips for your Genoa rental car
Like many Italian cities, Genoa's city centre is a "Zona Traffico Limitato", or ZTL (limited traffic zone, only allowed for resident drivers). Talk to your rental car provider to learn which areas to avoid, as you may incur a fee if you accidentally enter a ZTL.
● Drive on the right side of the road, overtake on the left side.
● Italians are known for tailgating; maintain a safe speed and let them pass when the opportunity arises.
● Hands-free mobile devices are permitted but use them cautiously.
● Carry change for the toll roads.
● Use a GPS to navigate the city's one-way and restricted streets.
For more on Italian road rules, scroll to the bottom of the Italy car rental page.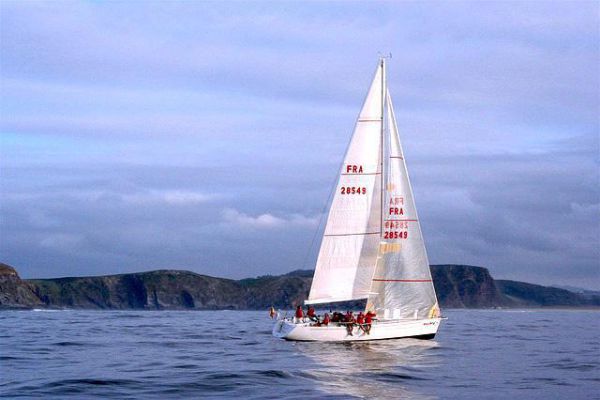 Parking options at Genoa Cristoforo Colombo Airport and in Genoa
Free parking up to 30 minutes is available in the short-term lot and then costs €1 for the first hour and €2.50 for two hours. Expect to pay €8 for four hours in the central parking area with a daily rate of €22, or choose the long-term lot for trips over five days and pay only €10 per day.
Due to the "Zona Traffico Limitato" restrictions, it is best to park your car hire in public car parks outside the zone for an average rate of €1.50 to €3 per hour. On-street parking is available around the ZTL with meters enforced from Monday to Sunday 8am to 8pm at a rate of €2.50 per hour. Look for the blue lines on the parking bays for these spots.
Explore further
Genoa is only a coastal drive away from France. Extend your holiday to the alluring French Riviera stopping by towns such as Nice, Cannes, and Toulon.