Sitting on the southern coastline of Italy 's Sardinia is the captivating city of Cagliari. Explore this historic island capital by booking an airport rental car.
Ancient ruins winding through piazzas alongside azure waters and palm trees welcome you to this incredible city. Situated on the Mediterranean Sea, magical Cagliari overlooks the Golfo degli Angeli (Bay of Angels) and is home to over 150,000 inhabitants making it the largest city on Sardinia. Wander the maze-like walled quarter of Castello, a medieval village that towers over Cagliari. Soak up the sun on Poetto Beach to enjoy the warm Mediterranean waters. Cruise around in your rental car, relaxing in one of the many parks or gardens (Cagliari is one of the greenest cities in the country) and so much more.
Don't let Cagliari be your only stop on Sardinia, drive your car hire to other hotspots such as Olbia, Sassari, Nuoro and Oristano.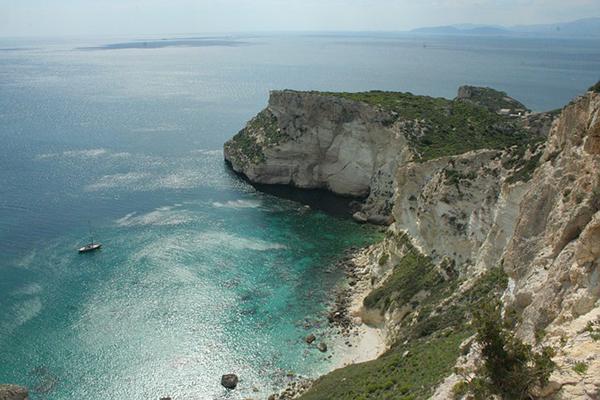 Hiring a car in Cagliari
Airport Rentals is your best guide to finding the optimal car hire to cruise the roads of Sardinia. Pre-book your wheels in just a few clicks when you use our sophisticated search tool to find the best deals at Cagliari Airport. Take your pick from roughly 20 car rental brands, including budget-friendly suppliers and international household names. Hire a compact vehicle to park with ease or enjoy cruising in a luxury car - the options are endless.
Once you've narrowed down your search to the ideal Cagliari rental car, book confidently with immediate confirmation and no additional fees. Our knowledgeable customer service staff is standing by at all hours of the day, ready to assist with any questions.
Cagliari Elmas Airport(CAG)
Every year over 3.5 million travellers pass through Cagliari Elmas Airport in Sardinia. The three-story facility includes a variety of dining options, duty-free shopping, help desks, a business centre, and complimentary WiFi. Locate car hire counters near baggage claim in the arrivals area.
To head directly to the city or pick up a car hire at Cagliari Railway Station, take a taxi or public bus from the airport.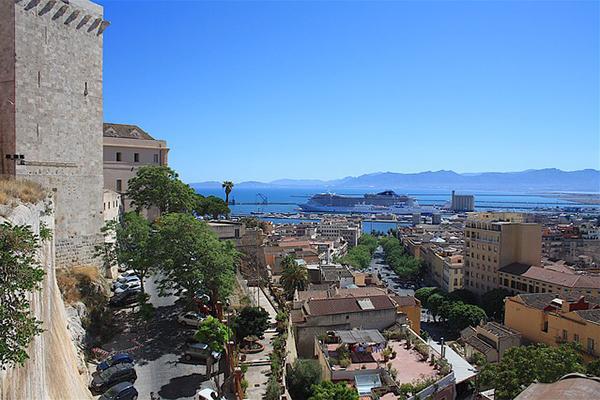 Guide to driving a rental car in Cagliari
Cagliari Elmas Airport to Cagliari
Head to Cagliari in just 15 minutes from the airport. Take SS391 and merge onto SS130 toward Cagliari Centro. Next, keep left to stay on SS195/E25, then exit toward Carabinieri and turn left on Via Campo Scipione. Continue straight at the roundabout, taking Via Monte Sabotino and turn right onto Via Is Maglias and follow this to arrive in the city centre.
Driving tips for your Cagliari rental car
Cagliari's historic centre is part of a "Zona Traffico Limitato" (ZTL zone) meaning only vehicles with special access are allowed to drive in the area during certain times. Make sure to stay clear of these roads during enforced hours to avoid fines.
Sardinia road tips
● Drive on the right-hand side of the road and overtake on the left.
● Speed limits are as follows: 130 km/h on highways, 90 km/h on local roads and 50 km/h in urban areas.
● Share the road with motorcyclists and cyclists.
● When driving on the country roads you may have to brake for flocks of sheep.
● Bring along a roadmap in case your GPS fails.
For more on Italian road rules, scroll to the bottom of the Italy car rental page.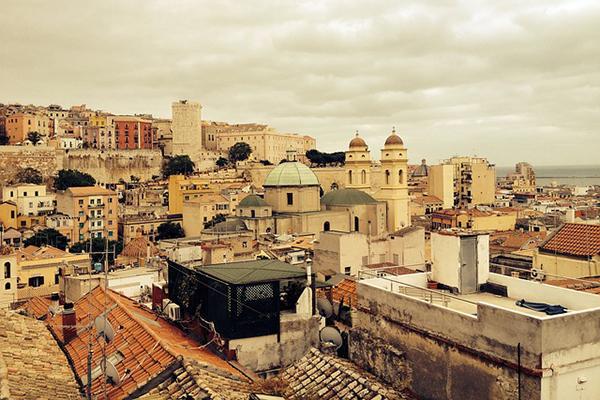 Parking options at Cagliari Elmas Airport
Select from multiple parking options at Cagliari Elmas Airport. For long-term parking, expect to pay €3 per hour with a daily maximum of €12. Park in front of the terminal in one of two short-term lots charging €2 to €3 per hour with a maximum rate of €18. For quick drop-offs, use the "Kiss & Fly" park - the first 15 minutes are free.
Due to Cagliari's restricted zone driving times, it is best to find parking spots outside of the ZTL zones and use public transport or taxis to head to the centre of town. You can park at one of the garages near the harbour or train station, and accommodation providers can also offer guest parking or suggestions if needed.
Explore further
Heading to the mainland? Grab a car hire and hit some of Italy's most loved spots including Rome, Naples and Venice to experience a cross-country tour.