Sometimes also known by its Italian name 'Zante', Zakynthos is a paradisiacal island in Greece that's all about beaches, wild forests, and striking cliffs. It's a small island of just over 400 square kilometres in total but offers a range of enticing locations, resorts, and attractions such as cliff jumping at Navagio, sunbathing on Laganas Beach, and visiting the turtles on Gerakas Beach. Whether you want to rush around every sight on the island, or simply take your time to peruse the beaches and museums, picking up a Zakynthos Airport car rental when you arrive will help make it happen.
Zakynthos City is the main hub of the island and is where you'll find the Zakynthos Port, airport, and the most shops, restaurants and bars. Another of the island's towns is Kalamaki, a resort just ten minutes by car from the main centre. Kalamaki offers a slightly quieter escape than Zakynthos and is also where the local Loggerhead turtle population lays eggs.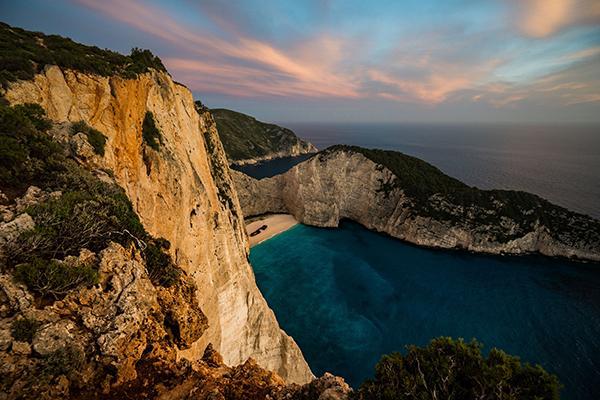 Booking a car hire at Zakynthos Airport with AirportRentals.com
Spend less time planning your Zakynthos Airport car hire and more time deciding which beach to visit first by using Airport Rentals to take the legwork out of the research phase. By simply entering your travel dates and hitting 'search cars', you'll generate an up-to-date list of vehicles available during your stay from leading rental companies.
This list is automatically ordered with the cheapest rentals in Zakynthos at the top, and you can scroll through the options to see more vehicles with their features and any benefits of booking. If you are looking for something in particular, such as a hatchback or an automatic transmission car, simply use the filters provided.
It won't be long before you've found the perfect rental for you. Follow the prompts to book securely with Airport Rentals, and for no extra fees, you'll have access to 24/7 support, free cancellation, and our online reservation management system.
Introducing Zakynthos Airport
Zakynthos Airport (ZTH) is also known as Dionysus Solomos. As the terminal is quite close to the town of Kalamaki, there are restrictions placed on flights and flight times through summer to help protect the local turtle populations. Aside from year-round flights to and from Athens, all routes to Zakynthos are seasonal, including destinations such as London, Dusseldorf, and Kefalonia.
It's a small terminal but includes a number of shops and restaurants, as well as an ATM, a first aid station, and free WiFi. You will find car rental desks inside the terminal and in the car rental parking area.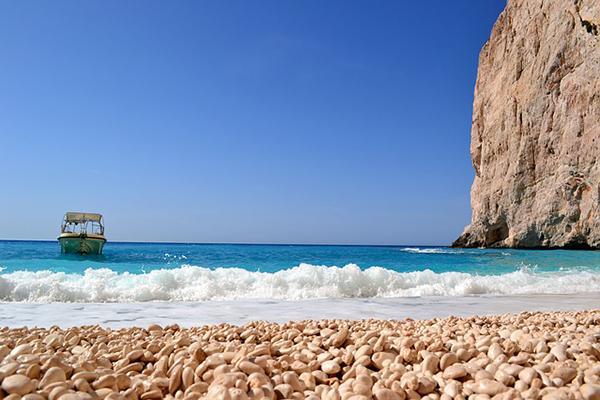 A driving guide to Zakynthos
Driving from Zakynthos Airport to Zakynthos
It's only five kilometres from Zakynthos Airport to town, so the drive there won't take much more than 15 minutes. Turn left as you leave the terminal, then take a right onto EO Zakinthou Keriou (Route 35). When you reach the town, turn right onto Temponera and follow it around as it takes you along the waterfront.
Tips for driving your car hire in Zakynthos
Driving in Zakynthos is typically a laid-back experience, but it's still best to learn a little about what to expect from the roads before you arrive.
● You will drive on the right-hand side of the road in Greece.
● Consider renting a 4WD car hire if you plan to drive on the smaller unsealed roads on the island.
● Locals tend to drive much faster than visitors, so pull over and let them pass.
● Everyone in the vehicle must wear a seatbelt or face hefty fines.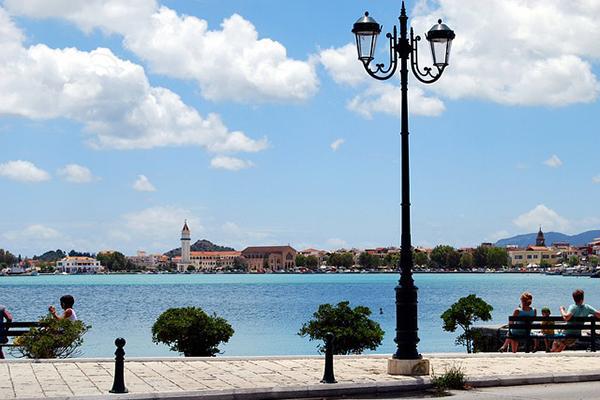 Parking your car hire at Zakynthos Airport
There are several uncovered outdoor parking stalls found only a short walk from the main entrance of the airport terminal.
Parking in Zakynthos
Parking on the island is generally quite relaxed, with the occasional 'no parking' sign in some spots. In Zakynthos City, you can only park on one side of the road depending on the month. If the sign has one crossed-out line, that means no parking during odd months, but if the sign has two crossed-out lines, it means no parking during even months. If in doubt, park on the same side of the road as everyone else.