Paphos is a postcard-worthy coastal city in Cyprus, and was once the country's capital. Today, it is comprised of two parts; Kato Paphos, which is by the sea and is mostly a tourist area, and Paphos (also known as Ktima), which is where you'll find the shops and other facilities.
Of course, it also has its fair share of attractions. Visit the Tombs of the Kings for a jaw-dropping experience of the island's ancient history, then make your way to Petra tou Romiou to see the city's famous rock, then to Coral Bay for a beachside experience that dreams are made of.
A cheap car rental in Paphos will help you see it all, and Airport Rentals will help you get the best price.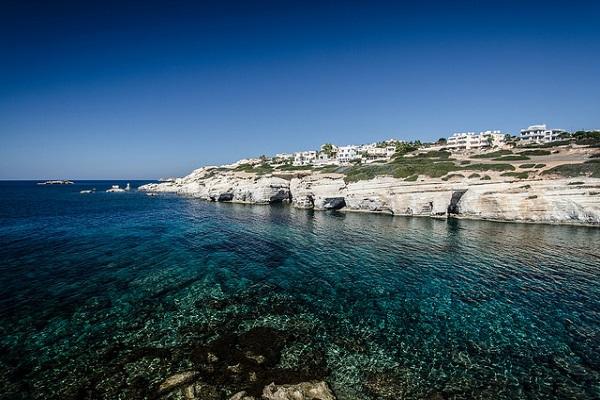 Image: Tobias Van Der Elst
Find the best deal on car hire in Paphos with AirportRentals.com
There is a wide variety of car rental companies in Paphos, and they each offer a vast collections of rentals. Instead of scouring various websites to find the best deal, you can use Airport Rentals to compare them all in one handy spot.
All you need to do is enter your travel dates to generate a list of vehicles from leading car rental companies in Paphos. You can scroll through the entire list, or narrow it down with filters to favour cars which match your preferences like type of car, size, availability, and more.
When you've made your decision, you can book securely online without paying any additional fees. Plus, you can enjoy access to 24/7 phone and email assistance should you need a hand at any time.
Introducing Paphos Airport
Paphos Airport is the second largest in Cyprus after Larnaca Airport, and typically helps more than 2 million passengers travel around Europe every year. There are no domestic routes available here, but you can fly direct to and from places such as Chania, Athens, and London.
You'll find a range of facilities and amenities in the airport, including souvenir shops, cosmetic stores, bars, cafes, restaurants, and convenience stores. You can also connect to the free WiFi within the terminal.
Pick up your car hire at Paphos Airport from the hire desks in the arrivals area just as you walk out of customs.
A quick guide to driving in Paphos
When you drive in Cyprus, you'll be driving on the left-hand side of the road, so it may be a quick learning curve for North American drivers. That said, Paphos is a fairly small city, so you won't have to worry about hectic traffic and congestion making the drive difficult.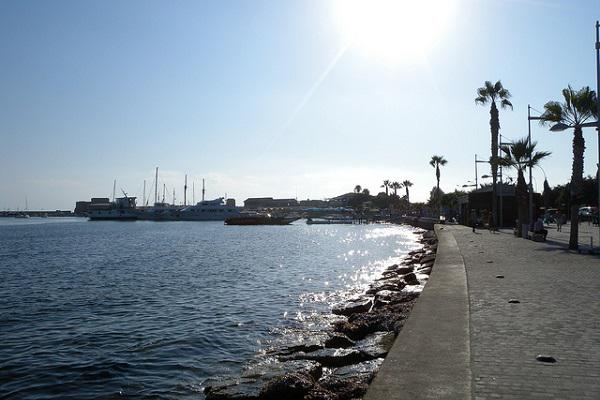 Image: jay-jerry
Driving from Paphos Airport to the city
Paphos Airport is approximately 14 kilometres from the city, so you can make the trip in your car rental in roughly 20 minutes or less. As you leave the terminal, follow the road until you hit the B6 highway then turn left. This route takes you directly through town so you can simply follow it into the city.
Tips for driving your car hire in Paphos
Your GPS will be key in helping you find your way around, although most road signs are in Greek and English so it should be fairly simple either way. Remember that eating and drinking behind the wheel are not permitted in Paphos (even water), so don't be tempted to nibble during your road trip in Cyprus.
Parking at Paphos Airport
Paphos Airport offers options for quick pick-ups and drop-offs, short-term stalls, and long-term spaces in covered or uncovered parking lots. It costs €1.50 for a short stay of up to 20 minutes.
Parking in Paphos
Paphos has plenty of parking options in the city centre, some of which are free and some of which are paid, so be sure to check signage before leaving your car rental. It also pays to check if your hotel includes a parking spot, as many of them do.