Kelowna is a destination that can be anything you want it to be; romantic getaway, outdoor adventure experience, or a relaxing escape. It's right in the heart of the Okanagan region and is the perfect starting point for exploring many of British Columbia's top destinations, from Vancouver to the Jasper National Park.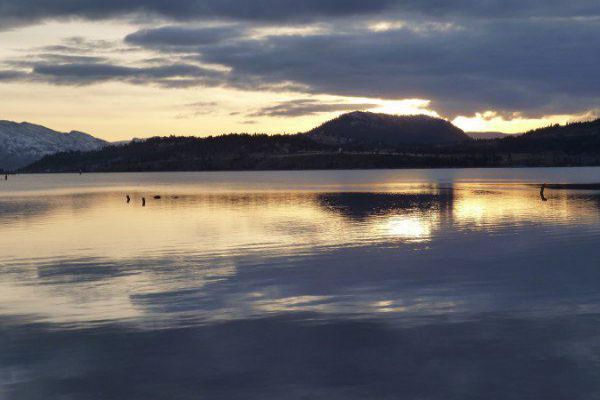 Image: Tanya Chartrand
Driving your car hire in Kelowna
Kelowna traffic conditions
A cheap car rental in Kelowna will make all of those adventures possible. A real benefit of driving in this town is that it's fairly easy going, with wide roads set out in a grid structure, and not too many other cars to compete with. This can be a big help for overseas visitors who will need to get accustomed to driving on the right. Note that while the centre of Kelowna is fairly flat, it is situated amongst the mountains, so you can expect some steep and windy roads if you're heading out of town.
Driving from Kelowna Airport to the CBD
The Kelowna International Airport is a 20-minute drive from the central town area. As you leave the airport, turn left onto Highway 97 and follow it all the way into the heart of Kelowna. You will need to turn off (most likely to the right if you're heading into the central district) before you hit the bridge, as following the 97 across it will take you into West Kelowna.
Kelowna car hire driving tips
The city is well laid out and navigable, offering visitors a pretty textbook driving experience. It will help to map out your route and allow extra time in case of traffic. Winter is the time when you might find driving challenging due to snow and ice on the roads, but the city council is very good at keeping them clear. If in doubt, double check that your Kelowna car rental has winter tyres when you pick it up, and give cars ahead of you extra space when you're following them about town. If you're new to Canada, familiarise yourself with the nation's road rules before heading off if your hired car.
Kelowna Airport parking
There are more than 2,600 stalls to choose from when parking your car rental at Kelowna Airport. Whether you're in short- or long-term parking, each lot is patrolled by security and fully lit at night. Both lots charge $1.50 for the first hour, and the long-term section maxes out at $12 per day.
Kelowna city parking
The City of Kelowna offers parking rates of $1 per hour or $6 for the day in the Chapman and Memorial Parkades in town, or you can take a spot in the on-street parking stalls and use the pay and display machines from 9am-5pm Monday to Saturday.
How AirportRentals.com gets you the best deal on a Kelowna car rental
The trick to finding the best deal on anything is to know all your options, and Airport Rentals will help you do just that without all the legwork. The car rental companies on site at Kelowna Airport are Avis, Budget, National, Enterprise, and Hertz, but instead of calling your way around each one to find available vehicles and prices during your travel dates, Airport Rentals will find this information for you.
Simply enter in a few key details and the search function will pull together the airport's available cars and prices, so you can easily find the best deal for your needs. There are preference filters and 24/7 online and phone assistance available to help you make your decision, and you can go ahead and book securely online as soon as you're ready.
Image: Hamedog
Kelowna Airport basics
With 60 flights per day and 1.7 million passengers every year, Kelowna International Airport comes in 11th place for Canada's busiest terminals. Here you'll find shops, restaurants, a kids' area, ATMs, a business centre, and free WiFi to help make your transition that much easier.
You'll find the Kelowna Airport car rental pick-up and drop-off points to your left when you exit the terminal (the southern end).
Extending your holiday? Kelowna Airport operates a number of non-stop services to Canadian destinations, including:
● Calgary
● Edmonton
● Victoria
● Toronto