Nanaimo is a small but sparkling town known as 'Harbour City' on Vancouver Island. It's the gateway to the island, but also holds its own as an adventure capital and scenic destination worthy of a visit for its own qualities. Start your getaway with a stay in the Harbour City, then grab a Nanaimo car rental to discover the rest of the wild and wonderful Vancouver Island.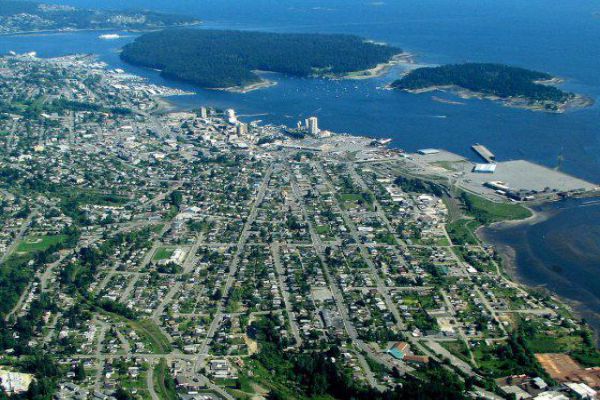 Image: KenWalker
Driving your car hire in Nanaimo
Nanaimo traffic conditions
As a town of fewer than 100,000 inhabitants, traffic congestion is the least of Nanaimo's worries. The only times you might need a little patience on the roads is when the ferry arrives from the mainland with a literal boatload of passengers, or around roadworks.
Driving from Nanaimo Airport into town
Nanaimo Airport is roughly 15 kilometres south of the township, and it's a simple drive to get to or from the terminal. After you leave the airport, turn right onto the Trans-Canada Highway (Route 1), and follow it as it guides you right into the heart of town. The trip should take 15-20 minutes under normal traffic conditions, but allow for extra time just in case.
Nanaimo rental car driving tips
Driving around town is a breeze, especially when compared with tackling a major city. It's always helpful to use a GPS when you're in a new place, so be sure to talk to your car rental company at Nanaimo Airport about hiring one of these tools for your trip. If you are driving in winter, extra caution will be needed on the roads, so allow extra time for your travels, give other cars a wider berth, and always wipe snow off your vehicle before setting out.
If you're coming from overseas, check out our guide to driving in Canada.
Parking at Nanaimo Airport
To park your car hire at Nanaimo Airport, purchase a ticket from one of the machines found in the parking lots. The facility charges $1 per hour, or $11 for a full day. If you're looking to stay longer, it's $6 per day after the first week, and if necessary you can purchase a pre-paid long-term parking pass from airport security or at the Connections Cafe inside the terminal. If you decide to extend your travel plans, call airport security on 250-245-7093 for an extension.
Parking in Nanaimo
There are 924 on-street parking stalls throughout Nanaimo, and more than 600 of them are non-metered spots. Metered spots won't break the bank however, it's 25 cents for 12 minutes, $1.25 for an hour, $2.50 for two hours, and free during weekends and evenings. Note that the two-hour zones are clearly marked and there are no exceptions to this time limit, even during weekends.
Why book your Nanaimo car hire with AirportRentals.com
When you're looking at booking a cheap rental car at Nanaimo Airport, you'll have the choice of Hertz, Budget, and National. Each rental company offers a range of vehicles, but to make it easy to see all of these options at once, use Airport Rentals. The search function uses your travel dates to track down each rental car available at Nanaimo Airport during your trip, and presents this information on one simple page so you can compare your options easily.
Be sure to use the filter options to narrow down your search if you're after something specific. Once you've made your decision, you can make your booking without paying additional fees, confirming instantly and securely online.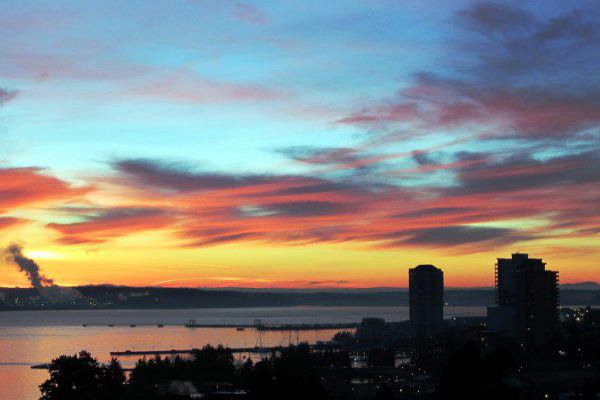 Image: David Stanley
Nanaimo Airport
Roughly 300,000 passengers pass through Nanaimo Airport each year, with the facility recently celebrating its 2 millionth passenger. The terminal offers basic amenities such as the Connections Cafe, WiFi, and charging stations. The car rental desks can all be found within the terminal next to the baggage pick-up area.
Planning your itinerary? There are five destinations you can fly directly to or from at Nanaimo Airport:
● Calgary
● Victoria
● Boundary Bay