Edmonton is known both as Canada's 'Gateway to the North', and 'Festival City'. It has also been the Oil Capital of Canada since the 1940s, even naming its ice hockey team the Edmonton Oilers. It's the thriving capital of Alberta, and the perfect place to start an adventure through some of Canada's most awe-inspiring landscapes.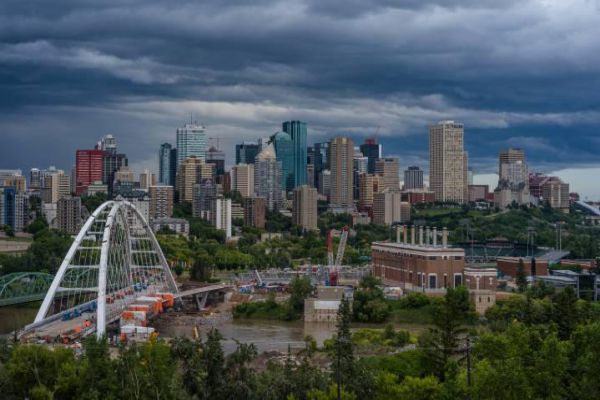 Image: Kurt Bauschardt
Driving your rental car in Edmonton
Edmonton traffic conditions
Your driving experience in Edmonton will largely depend on what you're used to. Coming from bigger cities, the usual rush hour here won't faze you, but if you're arriving from a smaller town, it may be best to avoid travelling at rush hour, at least until you get acclimated.
Driving from Edmonton Airport into town
The drive between town and the airport is a straightforward one. As you leave the terminal on Airport Road, you'll take a left onto the Queen Elizabeth II Highway and follow it for 30 minutes north as it takes you straight into town. When you hit Saskatchewan Drive NW, turn right and follow the road to Connors Road, crossing the bridge into the CBD.
Edmonton driving tips
Before you head off in your rental car, familiarise yourself with the main routes servicing the city. There is a ring road that traces a route around the edge of Edmonton, as well as several main highways that cut through the heart of town. These roadways are a huge help in getting around, with multiple exit and alternate route options in case of congestion. Come winter, much of the city's roads will be icy and slushy, so be sure to allow plenty of extra space between you and the car in front, take your time and drive below the speed limit in difficult conditions, and always clear your vehicle of snow from the roof, bonnet and boot before driving.
New to Canada? Refer to our Canada driving guide to help you on your way.
Parking at Edmonton Airport
Should you need to park at the airport, you can opt for valet parking, executive spots right outside the terminal, the Easy Parkade that's just a few minutes away, or a spot in the Value Park area where you'll take a shuttle to the terminal. Note that you can book any stall up to 30 days in advance.
Parking in Edmonton CBD
There are four city-run parkades in the downtown Edmonton area, offering 2,500 spots in total. Try the City Hall Parkade, Library Parkade, Canada Place Parkade, or Edmonton City Centre West Parkade. Most spots are free on Sundays and public holidays, and all are $1 per hour on Saturdays. Stalls cost from $2.50 to $3.50 per hour depending on their location during the week.
Hire an Edmonton rental car with AirportRentals.com
Hiring a cheap car rental in Edmonton is easy with Airport Rentals. In just a few clicks, we help you compare vehicles and prices from multiple car rental companies in one handy spot.
Simply enter your travel details into the search function to generate a list of available car rentals at Edmonton Airport from leading brands such as Thrifty, Avis, and Alamo. Within a few short minutes, you can book securely online and without the hassle of additional fees.
Don't forget that you can pick your car hire up in Edmonton and drop it off somewhere else in Canada at the end of your trip, such as:
Need a hand? Call or email our customer service team at any hour of any day.
Edmonton Airport
Edmonton International Airport is the fifth busiest in the country in terms of passenger numbers, and is the northernmost facility in North America. You'll find all the amenities you need for a comfortable welcome within the terminal, such as restaurants, shops, and free WiFi. It even features a 1,400 square foot Living Wall with 8,000 plants, which is as good for the air as it is for the aesthetics.
All car rental kiosks can be found on the ground level of the parkade (level P1).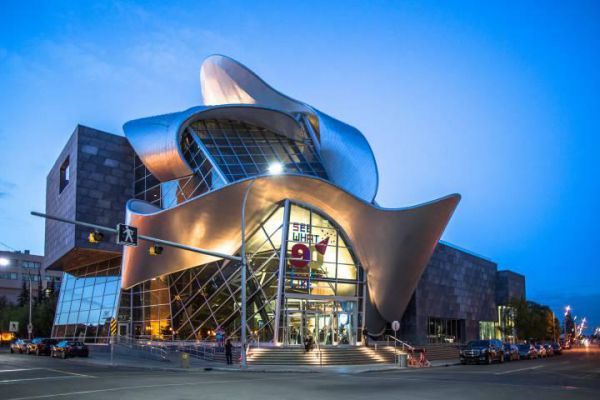 Image: IQRemix