Castlegar is a small mill town located in Canada's British Columbia and forms part of the West Kootenay Region. Surrounded by rivers and mountains, Castlegar offers visitors incredible natural beauty, best explored with a car hire. With its hot summers and mild winters, Castlegar is the perfect destination to visit year-round and offers plenty of opportunities for outdoor recreational activities. On your trip to Castlegar make time to soak up the region's art, culture and history with a visit to the Doukhobor Discovery Centre, the Kootenay Gallery of Art and Zuckerberg Island Heritage Park.
Situated at the intersection Highways 3 and 22 and a short drive from the United States border, Castlegar is a great destination to jump in your hired car and explore more of the surrounding region. Worth a visit are nearby cities Cranbrook, Kelowna, and Lethbridge. If you have time on your hands, you may like hop the border and visit Spokane or Seattle.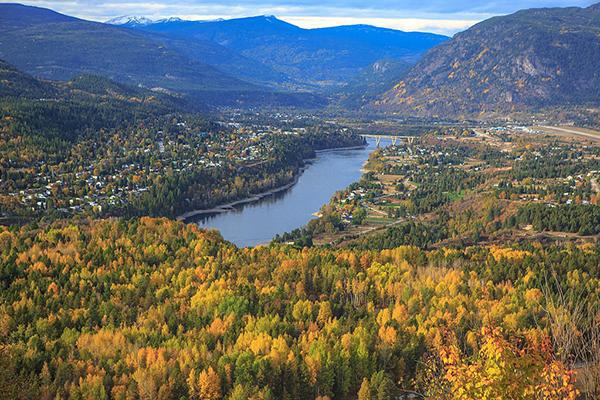 Image: Murray Foubister, CC BY-SA 2.0, via Wikimedia Commons
Booking a Castlegar car hire
Pre-book a Castlegar rental car with AirportRentals.com and have it ready for collection the moment you touch down at the West Kootenay Regional Airport. No need to waste hours searching multiple websites, at Airport Rentals all the hard work is done for you.
Simply pop your travel details into our powerful search tool to generate a comprehensive list of available cars, with the lowest priced cars presented first. With our handy preference filters, you can easily find specific models, brands and your preferred transmission type.
Finalise your reservation in just a few clicks and have peace of mind with our secure checkout system. Update your booking online with our handy reservation management system or feel free to contact our helpful customer service team, available 24/7, should you require any assistance.
West Kootenay Regional Airport (YCG)
The West Kootenay Regional Airport is conveniently located five kilometres from the Castlegar city centre. It is city-owned and operated and offers daily flights to Vancouver and Calgary, through Air Canada Express.
The small airport has standard traveller services and amenities including free WiFi and paid internet kiosks. For a bite to eat passengers can find a variety of food options at the Pie in the Sky Restaurant.
Ready to collect your keys and get those wheels spinning? Make your way to the arrivals area to locate your selected car rental supplier.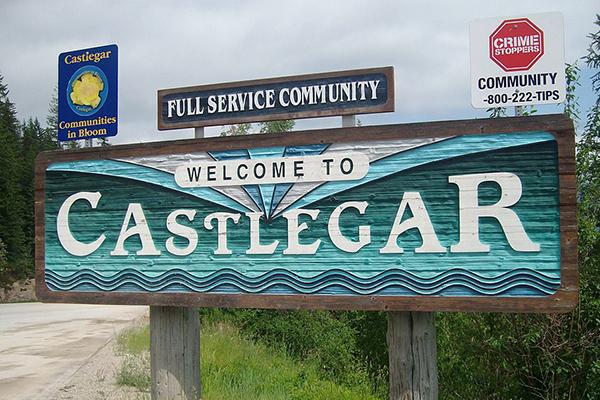 Image: Andybremner2012 (Own work), CC BY-SA 3.0, via Wikimedia Commons
Guide to driving in Castlegar
Use our handy driving and parking information to get the most out of your Castlegar rental car.
Driving from the West Kootenay Regional Airport to Castlegar City Centre
The drive from the West Kootenay Regional Airport to Castlegar city centre should take no more than ten minutes. Exit the airport onto Highway 3A and then merge right onto Highway 3. Continue onto Columbia Avenue, turn right onto 6th ave and then left onto 7th. Continue on this road until you reach the city centre.
Driving tips for your Castlegar rental car
Driving in and around Castlegar offers amazing scenery and a pleasant driving experience. Make sure you know the road rules before setting off and check out our guide to driving in Canada for extra safety tips.
Castlegar driving tips
● Motorists in Canada drive on the right side of the road and speed limits are posted in kilometres per hour.
● The minimum age to rent a car in Canada is 21 years old.
● Be prepared for driving in Canada's icy winter conditions.
● Take extra care on the windy, mountainous roads.
● It is common for wildlife to be on the roads. Expect the unexpected and drive with caution.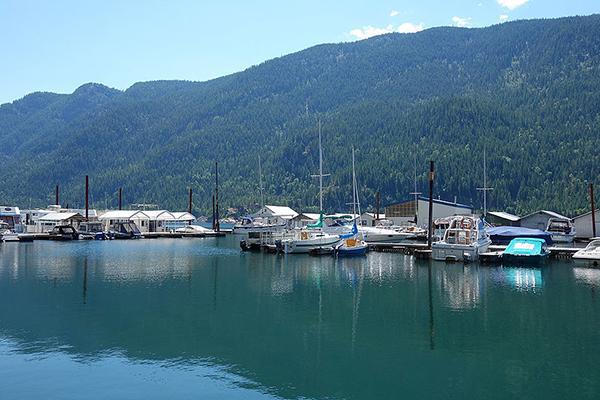 Image: Ken Eckert (Own work), CC BY-SA 4.0, via Wikimedia Commons
Parking options at the West Kootenay Regional Airport and Castlegar city centre
The West Kootenay Regional Airport offers visitors affordable short and long-term parking options in the open-air carpark. Short-term parking is metered and costs CAD$0.50 per 30 minutes and long-term parking is capped at CAD$5.00 per day.
Most hotels in Castlegar offer free parking facilities to their guests. Visitors will also find ample on-street parking in the city. Time restrictions apply, check local signage before parking your car hire.