Aloha to the friendly island of Molokai. This remote island of paradise is far from the other resort-driven islands and considered the 'most Hawaiian' with more than 50% of its residents native to the state. The only way around the island is by car, so pre-book your car rental to explore everything this little paradise has to offer.
Land at Molokai airport and head to the white sandy shores of the south coast or west coast in 20 minutes. Cruise around to ancient sites, visit sacred forest preserves and book a hike to the twin Moa'ula and Hipuapua Falls in Halawa Valley on the east coast of the island. For awe-inspiring turquoise waters, travel to Kawakiu Beach on the northwest coast and enjoy the white sand beaches with very few people around. A car rental will get you to the remotest hotspots on Molokai.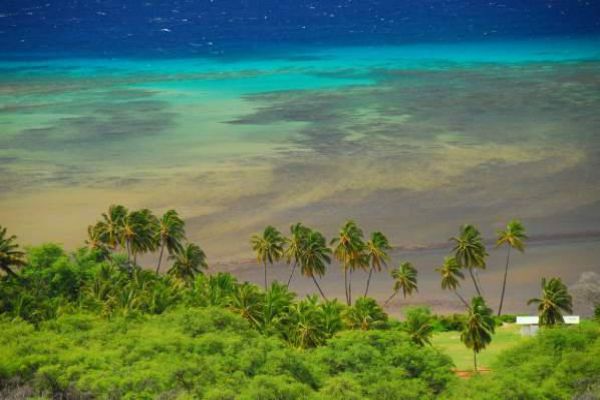 Image: Patrick McNally
Heading to other Hawaiian islands? Pre-book your car rental for Hilo, Honolulu, Kahului, or Lanai. If you're a fan of surfing, check out our best surf road trips in Hawaii.
Hiring a cheap rental car at Kona International Airport
Pre-booking a cheap rental car is essential for exploring this remote island. Use Airport Rentals to quickly and easily compare vehicles available from Kona International Airport. Simply enter your travel dates and click 'search' to generate a list of suitable vehicles. Refine your selection using handy preference filters like transmission type, group size, style and more. Need a hand? We provide 24/7 customer service if you have any questions or concerns throughout the process.
Complete your booking on our secure site and pay no additional booking fees for the convenience.
Molokai Airport(MKK)
Molokai Airport is located in the middle of the 673 km² island, servicing three inter-state airlines. The terminal is a three-gate concourse with a snack bar and flower/lei shop. WiFi is not available at the airport but a visitor booth is open to the public at certain times of day to provide tourist information.
To pick up your hired car, head to the kiosk next to the baggage claim near the main terminal gate. Taxi service and MEO local transport buses are available outside the airport.
Driving your car hire on Molokai
This remote Hawaiian island is known for its relaxed, laid-back pace. To access the entire island, there are only a few "highways" to choose from making it hard to get lost. Head to Kaunakakai south of the airport by hopping on HI-460 to HI-450 to arrive at the coast. Staying on the west coast? Follow HI-465 and turn right onto HI-460 until Kalua Koi Road. Turn right and continue on until you hit the beach.
Driving your rental car on Molokai
Life on the island runs at a much slower pace - this includes driving. Here are a few tips for driving your rental car on Molokai:
● Avoid using the horn unless you are saying hello to someone.
● Let cars in, it's the island way.
● Add extra time into your route to account for island road conditions.
● Don't pull over onto the road shoulders as the soil can be soft and cars can easily get stuck.
● "Makai" means towards the ocean and "mauka" means towards the mountains. These are commonly used words by locals to give directions.
New to the USA? Read our USA driving guide.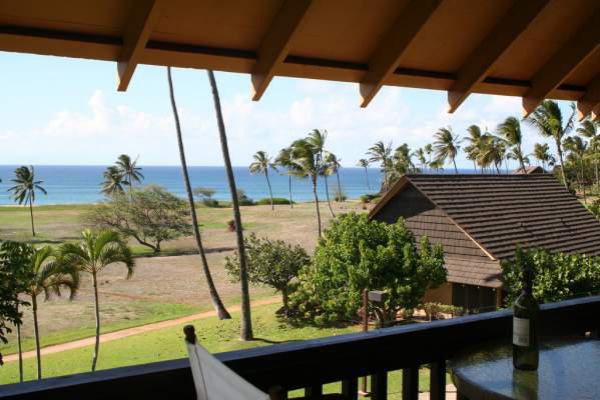 Image: Brent Payne
Parking at the airport and on the island
Parking is free at Molokai Airport, but spaces are limited.
Parking on Molokai is easy to find in most locations. It is usually included in accommodation, and complimentary at parks and beaches. Need a hand? Ask your hotel concierge or guest house owner for local parking advice.