Sitting snug in the bottom corner of the Bay by the same name, Kahului is a beautiful spot to begin your Maui Island holiday. While many use the city as a mere stop off as they disembark their cruise ships or international flights, if you linger a while in this colourful beach town, you may find yourself getting lost in tropical bliss. Full of local markets, pristine beaches, incredible wildlife sanctuaries and interesting museums where you can learn about their sugarcane history, Kahului is a hidden treasure in Hawaii. Explore the city and the island of Maui by renting a cheap car hire in Kahului.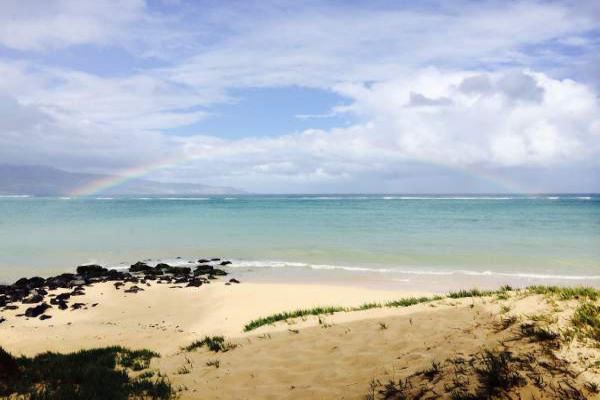 Image: Peter Volpe
Book a rental car in Kahului with Airport Rentals
Take the stress out of booking a cheap rental car at Kahului Airport by securing a cheap vehicle with Airport Rentals. Find and compare multiple brands with just the click of a button.
Simply enter your travel dates to view available rental car options in Kahului. Choose from luxury SUVs, family-friendly minivans and compact cars, adjusting the handy filters to sort by transmission type, group size and more.
With no booking fees, secure online confirmation and a customer service team just a call away, find your ideal vehicle with Airport Rentals.
A brief guide to Kahului Airport
From humble beginnings, the Kahului Airport grew to be the only international airport on Maui Island, now hosting over 7000 passengers every day in their updated terminal. Fly in from United States cities such as Los Angeles, San Francisco, or Honolulu (to name a few), and enjoy all the facilities you need to begin your holiday. Free WiFi, multiple dining options, shops and lounges await your arrival. Ready to get on island time? Head to the car rental kiosks in the arrivals lounge to pick up your keys.
Driving your car hire in Kahului, Hawaii
Driving in Kahului and Maui is much like the lifestyle: laid back and unrushed. We're sure you'll be in no hurry in Maui, but this is a gentle reminder to opt for a slow meander throughout the stunning island.
Getting to the city from Kahului Airport
The best way to reach the CBD from the airport is to head out onto Airport Road, take a right onto Hana Highway, and one more left onto E Kaahumanu Ave. You'll be in the centre of the city in only 10 minutes. If you've arranged to pick up your car hire from the city, jump on the Maui Bus for $1, hail a taxi from outside the terminal, or pre-book a shuttle to take you straight to your hotel.
Handy tips for driving your car hire in Kahului
Kahului and Maui Island are stunning, and you'll find yourself adventuring out of town and around the island in no time. Make sure you familiarise yourself with the rules of the road, and take note of these handy tips before setting off in your rental car.
Kahului
● Speed limit in urban areas often drops to 25 - 45 mph.
● While traffic is generally light, it can get congested around 4pm in some areas.
● Stop signs are more common than traffic lights. At a four-way stop, the vehicle who arrives first has the right of way.
Maui Island
● Motorists drive on the right.
● The maximum speed on the island is 55 mph.
● Keep an eye out for deer or cows crossing the country roads.
● Drivers on Maui are very polite; be sure to show them the same courtesy.
Where to park in Kahului
Kahului Airport offers short and long-term parking, both available in the sole carpark just opposite the terminal building. Collect a ticket as you enter, and make a note of your car park number so you can easily return to it when you need to head out once more.
Parking down by the harbour is limited, but you will find free (or very cheap) car parks along the streets in the city. There are a few parking lots scattered around the city, and major chain shops, attractions, beaches and gardens all have carparks for your visit.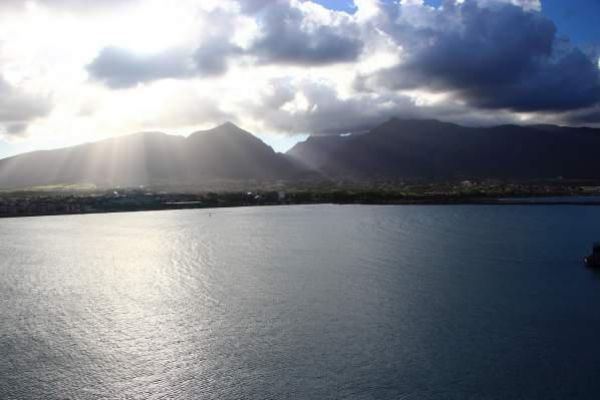 Image: Justin Ennis