Waste no time in exploring paradise when you book a Kahului car rental on Hawaii's island of Maui. Kahului is something of a business and transport hub of the island, as it's where you will find Maui's main airport - Kahului Airport - as well as the harbour, multiple shopping centres and malls, and an industrial area. Even though Kahului does not attract the same crowds as the beachside resort areas of the island, it still features a range of attractions including a wildlife sanctuary, cultural centre, and a sugar museum, therefore offering a handful of less crowded spots to visit when you're ready for a break from the beach.
Once you've picked up your car hire in Kahului, you'll be able to set about visiting everywhere else on the island. It takes less than an hour to drive around the West Maui Forest Reserve to reach the golden-sand beaches of Kaanapali, or you can head to the wilder side of the island to visit Kaupo and Hana. No matter where you drive on Maui, it will only ever take one to two hours, making it easy to cover the entire island with your rental.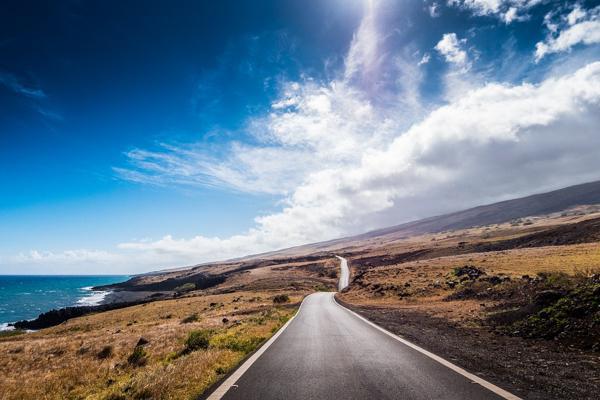 Booking a car hire in Kahului with AirportRentals.com
A rental car is the easiest way to get around Maui, and the easiest way to find that car hire is with Airport Rentals. Our rental comparison site brings together vehicle information on available cars from leading brands in Kahului, so you don't need to approach each different company for quotes.
Simply enter your Kahului travel dates to generate an up-to-date list of rentals available during your stay. The results are automatically listed with the most affordable at the top so you can quickly book the best deal, or you can scroll through the options to pinpoint a specific type of vehicle. You also have the option to use filters to simplify your search and narrow in on preferred features.
As soon as you've picked a rental, you can book through Airport Rentals at no extra cost to access an online reservation management system and to enjoy perks such as 24/7 support and free cancellation.
Introducing Kahului
Kahului is usually the first place people see when they visit Maui. It's the only real town on the island, and when locals talk about going to 'town', they're talking about Kahului. Thanks to its concentration of shops, schools, businesses, as well as the port and airport, it's also where most of the locals live and work.
The Kahului Airport is the principle place of entry and exit on the island, and it offers direct flights to locations all over the world such as Vancouver, Los Angeles, and other cities in Hawaii such as Honolulu and Hilo.
Your guide to driving in Kahului
Driving from Kahului to Kahului Airport
The airport terminal is 3 miles from the Kahului town centre, a drive that should take no more than 10-15 minutes. Departing the city, head west to join the Hana Highway then turn left onto Airport Road to drive straight to the terminal.
Tips for driving in Kahului
Driving in Maui may be a little different to what you're used to, so get ready for the trip with these handy tips:
● You will drive on the right-hand side of the road in the US.
● The maximum speed limit in Maui is 55 mph, although many places are just 25 mph.
● Additional visitors and single-lane roads mean that there is often congestion around 4 pm in the towns.
● Watch for cattle and deer on the roads, especially at sunrise and sunset.
● Note that there are few or no road lights at night, so aim to avoid driving after sunset.
Parking in Kahului
There are numerous parking spaces around Kahului and the island, so you won't have any problems finding somewhere to leave your car hire. As with any tropical destination, try not to park under coconut trees, as falling fruit can do real damage to your vehicle.