Deep in the heart of the northern Rocky Mountains is Missoula, a small but lively city in western Montana. Hire a car rental to best explore this beautiful part of the United States.
The city is bursting with culture, history, and ample opportunity for outdoor adventure. Explore historic downtown Missoula to discover unique gift shops, cosy restaurants, galleries, and more. Join the crowds gathering in Caras Park for fun events like Out to Lunch, Brew Fests, and Downtown Tonight, to name a few.
Head west in your car hire along the loop of beautiful Clark Fork River and stop at Alberton Gorge for a thrilling white water rafting experience. Continue on to National Bison Range to watch hundreds of bison along with black bears, elks, and pronghorn antelope graze the 18,500-acre range. The pristine rivers in the region provide the perfect setting for summer activities like tubing, stand-up paddle boarding and kayaking, while winter brings the option of skiing, snowboarding, snowmobiling and snowshoeing.
There is something for everyone in the stunning city and surrounds of Missoula. Take your trip further and enjoy a scenic drive west to the seaport city of Seattle.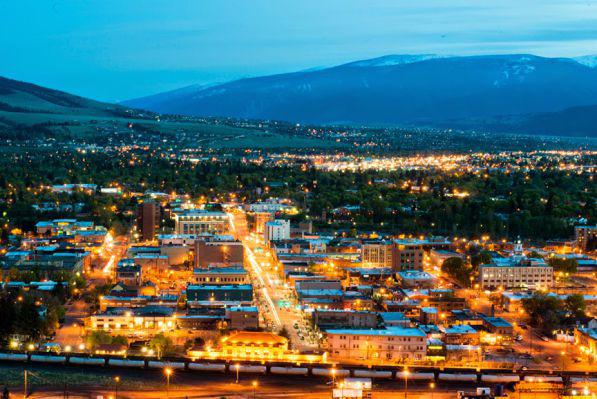 Image: Mloken406
Hiring a cheap rental car in Missoula
Hire a car for cheap in Missoula with Airport Rentals and leave behind the stress of comparing deals from multiple websites. Simply provide your travel dates, and our search engine will produce a wide range of cars for hire from well-known brands like Budget, Avis and Hertz. Choose an economy car for a great road trip north through Idaho and Utah to Las Vegas, or a sporty SUV for outdoor excursions. Use preference filters like car type, rental company and capacity to narrow search results even further. A breakdown of details like free benefits included, specs and pick-up location are clearly laid out, making selection even easier. Once you've made your choice, proceed to booking and receive instant confirmation on our secure site.
Rest assured there are no hidden fees and all customers have 24/7 access to our knowledgeable customer service team.
Missoula International Airport (MSO)
With large wooden beams, tall ceilings and natural features, Missoula International Airport provides an organic introduction to the natural beauty awaiting you outside its doors. The airport is located just ten minutes from downtown Missoula and 6 minutes to the shopping centres on Reserve Street. Stop for a bite to eat and tasty beverage at Jedediah's at the Airport or Liquid Planet, both located on the main and upper level. Grab any forgotten travel necessities, or pick up unique Montana souvenirs at High Country Gifts.
Gather your luggage and head to the car rental kiosks directly across from baggage claim.
Driving your rental car in Missoula
Accessing Missoula from the airport
From Missoula International Airport, turn right onto West Broadway Street and then take the first left onto Airway Boulevard. Continue until you reach Interstate 90 East (I-90 E). At the interstate, turn right and continue on for several minutes before taking exit 104. At the roundabout, exit onto N 5th Street W and turn left onto Grand Avenue. From here, access downtown Missoula.
Driving tips for Missoula car rental
With less traffic than in most large US cities, driving in Missoula will be enjoyable as you catch breathtaking views of the mountains surrounding this small city. Here are a few driving tips to help you along the way:
● When entering roundabouts, look left and give right-of-way to vehicles already in the roundabout.
● Use the left-hand lane to pass slower vehicles and always use your signal lights.
● Wildlife is more active during sunrise and sunset so be extra alert during these times.
● Slow down and pay close attention when road conditions are wet or frozen. If possible, avoid driving during snowstorms.
Parking at Missoula International Airport and in Missoula
There are three parking lots at Missoula Airport, including long term, short term and a credit-card lot. All three lots offer free parking for the first 15 minutes, with daily rates ranging from USD$8 - $11 per day. All lots are only a short walk away from the terminal.
There are several paid parking lots in downtown Missoula including covered lots for both hourly and long-term stays. There is plenty of short-term parking located along the streets as well, enforced from Monday through Friday with a cost of USD$1.00 per hour and free on weekends.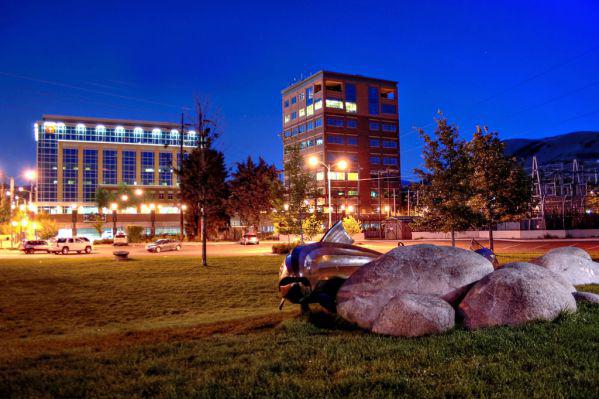 Image: Micah Sheldon