Named for the cascading waters which tumble over the rocks beneath the city's bridge, Idaho Falls is a charming mixture of natural beauty and historic buildings. A stunning greenbelt along the Snake River creates a serene break in the otherwise bustling city streets, and the museums, shops and outdoor adventures offer a treasure trove of activity. Hire a cheap rental car in Idaho Falls and explore every nook and cranny of this leafy green city.
If you're planning a road trip beginning in Idaho Falls, use our US driving distances guide to help plan a route.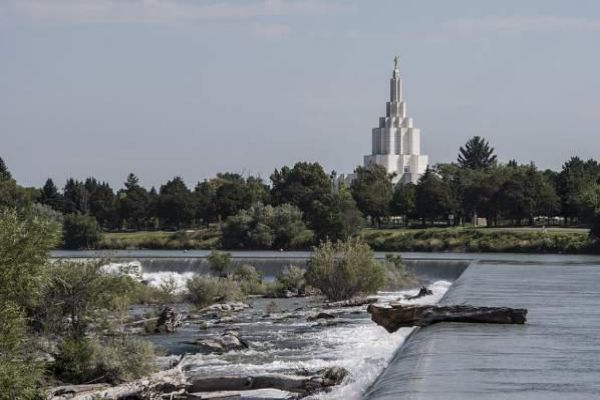 Image: gillfoto
Secure a rental car in Idaho Falls with Airport Rentals
Airport Rentals makes renting a cheap car hire in Idaho Falls as easy as a few clicks. Find available vehicles at Idaho Falls Regional Airport and compare them by price and preference on one handy page.
Simply type in your preferred dates to generate a list of available cars across multiple suppliers. Refine your selection by transmission type, vehicle style, group size, brand and more until you find the most suitable vehicle for your trip. From family-friendly vans, to compact cars, find the best deal on car rental.
Plus, enjoy zero booking fees, instant online confirmation, and the option to call our helpful customer service team 24/7.
A quick guide to Idaho Falls Regional Airport
An airport upgrade in 2014 saw the Idaho Falls Regional Airport fit out with new facilities to make every passenger feel welcome. Free WiFi and device charging stations are available, as well as multiple dining options and lounges, both pre and post-security. While the most popular flights are to and from Denver, airlines also depart for Phoenix, Oakland and Minneapolis. Car rental kiosks are located on the ground floor, adjacent to the baggage claim.
Your guide to driving your car hire in Idaho Falls
Idaho Falls has a unique structure; with the Snake River at its core, both sides of the river have a different street layout. The east side of the city has a one-way numbered street system, with traffic on odd-numbered streets heading east, and even-numbered streets heading west. On the west side of the river, the city has a more small-town feel with two-way roads and a range of different street names. It's quieter and not as congested as its eastside counterpart.
Driving from Idaho Falls Regional Airport
Located just 3.5 miles northwest of the city, the drive from Idaho Falls Regional Airport to town will only take about 12 minutes in your rental car. Make your way to Skyline Drive, and turn left onto Grandview Drive. From there, cross the Snake River, and make a right onto Riverside Drive where you can follow the signs to the city. If you've arranged to pick up your car from the CBD, hail a cab from the airport.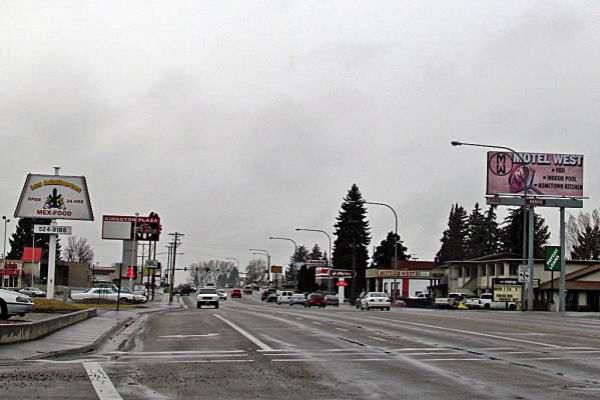 Image: 5of7
Tips for driving your car hire in Idaho Falls
Idaho
● It is illegal to use a hand-held mobile device while driving.
● The speed limit around schools is 25 mph; be aware of other speed changes.
● Look out for Single Point Urban Interchange (SPUI) in Idaho. This system aims to efficiently move vehicles through highway interchanges, with orange, green and blue arrows marked out to direct traffic. Read more about SPUI here.
● Drive on the right hand side of the road.
● You may turn right on a red light unless otherwise stated.
● At a four way stop, the vehicle that arrived first has the right of way.
Read up on our US driving guide for even more tips.
Where to park in Idaho Falls
Park your car at Idaho Falls Regional Airport, and receive 30 minutes of complimentary parking. Short-term parking rates begin at $1 per half hour, with a daily maximum of $7. Long-term costs $2 per hour, with a daily maximum of $7, or grab a week pass for $42. All parking zones are located just outside the terminal.
While Idaho Falls' historic downtown area is perfect for pedestrians, it does have a range of parking options. On-street parking is free in most downtown areas for up to 2 hours, while paid parking at garages and lots begins at $1 per hour.