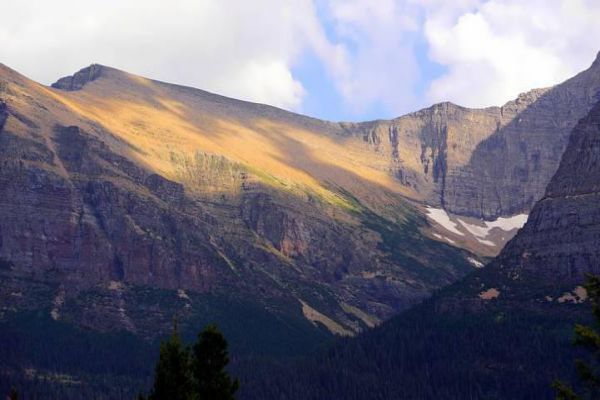 Image: bogdanstepniak
Welcome to Montana's Rocky Mountains! Start your scenic holiday in Kalispell, the gateway to Glacier National Park and the best spot to pick up your road trip rental car.
This small historical mountain town dates back to the 1800s and is home to roughly 22,000 residents. To learn about Kalispell's fascinating past, book a historical walking tour and take a refreshing stroll around the town with a knowledgeable guide. Visit the Conrad Mansion, an old Victorian home transformed into a museum.
Kalispell, which translates to 'flat land above the lake', is the perfect jumping off point for many must-visit nature spots in the US. Head to Whitefish Mountain Ski Resort in the winter and make a point to spend a few days exploring Glacier National Park, famous for alpine hiking, grizzly bears and breathtaking vistas.
For more dramatic scenery head to Big Sky via Missoula and swing through Yellowstone to say hi to Yogi Bear and hang out in Jackson Hole. The vast west is perfect for long scenic drives in a rental car.
Hiring a cheap rental car in Kalispell
The best way to get around Kalispell is with a cheap rental car from Airport Rentals. Save yourself the time it takes to scour the internet for deals and let us do the work for you. It's as simple as typing in your travel dates and clicking 'search'. Our #1 TrustPilot rated rental site examines available inventory at the Glacier International Airport and serves up deals on vehicles from top-rated brands such as Alamo, Budget and Hertz.
Do you have a preferred car style or transmission type? Use the handy filters to narrow your search down to the ideal holiday wheels. Compare the features and free benefits for each offered deal easily on one page. Enjoy breakdown assistance, unlimited mileage and more. Wrap up your booking on our secure site and if you have any questions along the way, reach out to our 24/7 customer service team for helpful and friendly assistance.
Glacier Park International Airport/Kalispell Airport (FCA)
Make sure to grab a window seat when flying into Glacier Park International Airport, nestled amongst Montana's Rocky Mountains. This small facility serves less than 400,000 passengers each year and offers Leryna Bistro for a dining option, plus vending machines and a visitor information booth. WiFi is currently not available so make use of the information centre if you have any questions. Pick up your rental car keys at your designated kiosk in the arrivals area.
Alternatively, if you are hiring a rental car from downtown Kalispell, take a taxi to your designated depot in town.
Getting from the airport to downtown Kalispell
The drive from Glacier Park International Airport to Kalispell takes around 20 minutes. From the airport, turn right onto US-2 W heading south. Follow this into the downtown area and turn left onto 5th Avenue to arrive in the lovely town centre.
Driving tips for Kalispell car hire
If you are planning a trip for the winter, we recommend booking a 4WD rental car. For other useful driving tips, see below.
● Visiting from overseas? Check out our USA driving guide.
● Every passenger must buckle up.
● Right turns at red lights are allowed unless stated otherwise.
● Children 6 and under must be secured in proper child seats.
● Pedestrians at intersections and crosswalks always have the right of way.
● It's always best to prepare before heading to the mountains. Make sure the fuel tank is full, and extra food, water and appropriate layers of clothing are packed.
● Bring a roadmap in the car in case of lost GPS signal.
● Yield to animals near or crossing the road.
Parking at Glacier Park International Airport and around town
The Kalispell Airport offers one parking lot across from the terminal charging USD$1 per 30 minutes up to a maximum of USD$8. To park for the week expect to pay USD$48.
Finding parking is easy in this small town. Pull into on-street spaces or use the parking lots at designated shopping areas, hotels, restaurants and attractions. Most accommodation providers include guest parking with a booking. If you park on the street during a snowstorm, make sure to abide by snow removal signs.