Indianapolis, known for fast cars and big scale events like the Indy 500, is a beautiful city in central Indiana. Get an insider's look at this Midwestern city in the US and discover its cool neighbourhoods, many cultural institutions, and finely manicured nature trails and parks by renting a car upon arrival.
Indianapolis is also a great place to set off on a road trip through the Hoosier state and further through the Midwest. Cincinnati, Ohio is just two hours west, or you can enjoy a relaxing drive up north through charming small towns like Alexandria to Indiana's second largest city, Fort Wayne. For more adventure, head south to Louisville, known for hosting the Kentucky Derby, one of the world's top sporting events.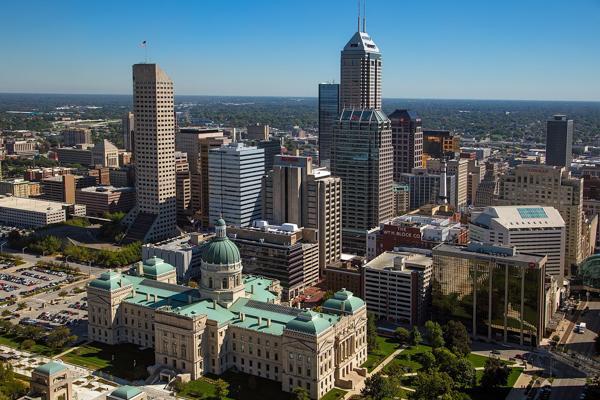 Best deals on Indianapolis car hire with Airport Rentals
As the one-stop-shop for all your car hire needs, Airport Rentals can help you find the perfect rental for your time in Indianapolis. By typing in the details of your itinerary into our powerful search engine, you can peruse the live inventory of rental cars available in Indianapolis for comparison. Deals are sorted with the most affordable option at the top, and preference filters like car type and capacity can be used to taper search results to suit your specific needs. There are many car types to choose from including vans, SUVs, economy cars, and more. Once you've finalised your decision, move on to the simple booking process and secure your rental.
Our handy online reservation management system allows you to make changes to your reservation should you need to. Alternatively, our customer care team is only a phone call away and ready to assist 24/7.
Guide to Indianapolis
Indianapolis in central Indiana is the capital and most populous city of the state. Downtown, often referred to as Mile Square, is centred on a traffic circle called Monument Drive where four main streets diverge - hence the city's nickname, "The Circle City". The planned city has a National Historic Landmark encompassed by a seven-block radius: the Indiana World War Memorial Plaza Historic District. Despite its climate classification of humid subtropical, the city still experiences four distinct seasons, with hot and humid summers and cold winters with moderate snowfall.
Indianapolis Airport is located just seven miles southwest of downtown Indianapolis and offers a total of 51 non-stop destinations to several major US cities with international flights to Toronto, Paris, and Cancun.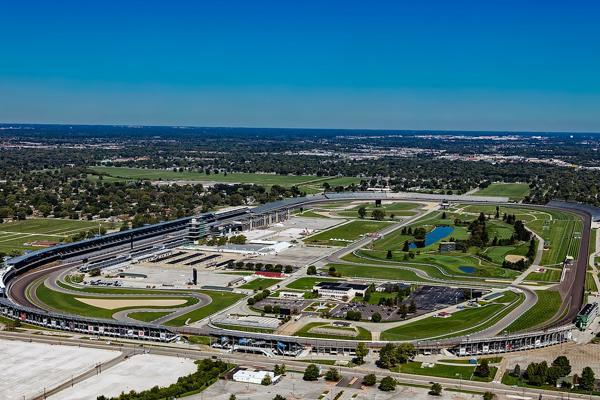 Guide to driving in Indianapolis
Getting to the airport from downtown Indianapolis
From Mile Square, exit onto N Capitol Avenue/S Capitol Avenue and continue onto I-70. Stay on I-70 for several miles before taking exit 68 to Col. H. Weir Cook Memorial Drive to the airport.
Tips for driving your car hire in Indianapolis
Aside from following the major rules of the road, use these handy tips to ensure your Indianapolis trip goes off without a hitch:
● Due to its central location at the junction of four major interstates, Indianapolis is unofficially nicknamed the 'Crossroads of America'. Unless you've driven these roads before, it's a good idea to plan your route in advance and if possible, use a GPS.
● You'll encounter roundabouts, especially in Hamilton County. Use your signal when exiting the roundabout and note that cars already in the roundabout have the right of way.
● Indianapolis is widely spread. When planning your route, add extra trip time, especially during morning/afternoon rush hour and special events like the Indy 500.
● If using the Indiana toll road (a section of Interstate 90) or tolled roads in neighbouring states, be sure to have cash on you or, ask your rental agent about obtaining an electronic pass.
● Winter driving can elicit challenging road conditions including black ice and white-outs. For some handy pointers, have a read through our winter driving tips.
Parking in Indianapolis
There are over 73,000 parking spaces in downtown Indianapolis, and it ranks as one of the cheapest cities to park in the country. Most metered spots cost USD$1.50 per hour and are free after 9 pm, Monday through Saturday and all day Sunday and holidays.