The perfect mix of history and the great outdoors, Bozeman is a great destination to do everything you can think of or nothing at all. Hire a cheap car rental in Bozeman to explore this beautiful city and the greater Montana region.
The Rocky Mountains create a magnificent backdrop for this Gallatin Valley town, but the city has lot more than pretty scenery to offer the budding traveller. Before hitting the rugged wilderness, visit fascinating museums, indulge in a bit of retail therapy, and immerse yourself in the relaxing atmosphere of this laidback town.
Planning a road trip? Read up on our US distances guide to help plan your route.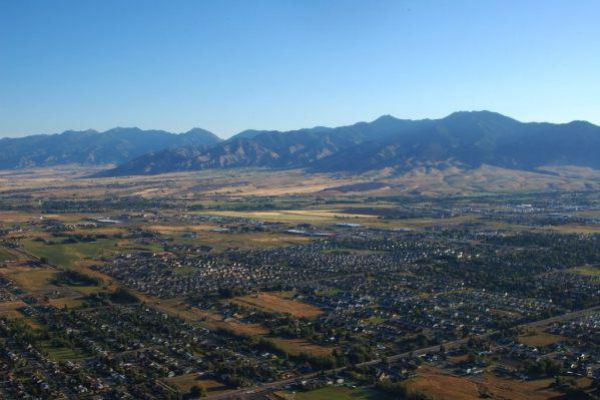 Image: Feetyouwear
Book a cheap rental car in Bozeman with Airport Rentals
Save time and money by pre-booking your rental car with Airport Rentals. Find and compare brands, price and other important details on one page.
Simply enter your travel dates into our easy-to-use search engine to generate a list of car rental options available at Bozeman Yellowstone International Airport. Refine your options further using handy preference filters like vehicle size, transmission type, style and more. Book with confidence, enjoying instant confirmation, zero booking fees and 24/7 customer service.
Bozeman Yellowstone International Airport
The Bozeman Yellowstone International Airport is the only airport which services two entrances to Yellowstone National Park all year round. Jump on a flight from anywhere in the United States, including Portland, Minneapolis, and Salt Lake City. Upon arrival, choose from a selection of dining options, make use of the free WiFi, and pick up your keys from the rental car kiosks located by the baggage claim.
Guide to driving in the city
Built on a grid system much like that of New York City, Bozeman is an easy city to navigate. Just watch out for the two one-way streets in the CBD; Mendenhall Street runs east to west, and Babcock Street runs west to east.
Driving to and from the Bozeman Airport
A quick 18-minute zip down Interstate 90 is all it takes to get from Bozeman Airport into the CBD. From the airport, head out onto Wings Way, veer left onto Airway Boulevard, and onto the Interstate. Take exit 306 for Bozeman central. If you'd rather pick up your rental car from the city, there's a taxi stand just outside the terminal.
Tips for driving your car hire in Bozeman
Take note of these handy tips for driving in Montana and the United States.
Montana Driving Tips
● The speed limit in urban areas is 25 mph, and up to 80 mph on the Interstate highways.
● Montana uses fluorescent pink signs to provide directions if there has been a road incident.
● Animals which are being herded or ridden have the right of way.
United States Driving Tips
● Motorists drive on the right hand side.
● At a four-way stop, the person who arrived first has the right of way.
● You may turn right on a red at the traffic lights, unless otherwise stated.
Winter in Montana settles heavily across the state. Be sure you read up on our winter driving tips if you're visiting during the cooler months.
Where to park in Bozeman and at the airport
At Bozeman Airport, short and long-term parking is available for passengers, located just outside the terminal. No matter where you park, your first 30 minutes are free. After that, it's $1 per half hour, with a daily maximum of $11 for short-term, and $8 for long-term.
Garages, open air parking lots, and on-street parking are all available in Bozeman. In downtown, on-street parking is free with a limit of 2 hours. Parking garages also have 2 hours free parking, with a charge of $1 per hour thereafter.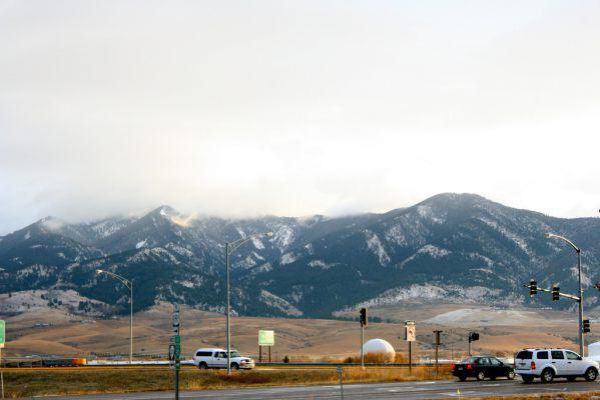 Image: Amy Guth