At the top of the Emerald Isle is the country of Northern Ireland, home to the walled city of Derry, also referred to as Londonderry. Situated on the River Foyle near Ireland's border this city is the second-largest in the country and full of fascinating history.
Enjoy the Renaissance style streets within giant walls built for protection in the 17th century alongside modern editions like the Peace Bridge that connects tourists to Ebrington Square. In 2013, Derry was named the UK City of Culture making it a great tourist destination.
Explore Derry and its surrounding green mountains with a cheap rental car and road trip around the Emerald Isle. Pick up or drop off in other cities on the island such as Belfast and Dublin. Or ferry across the Irish Sea to English cities such as Liverpool, Manchester or Birmingham.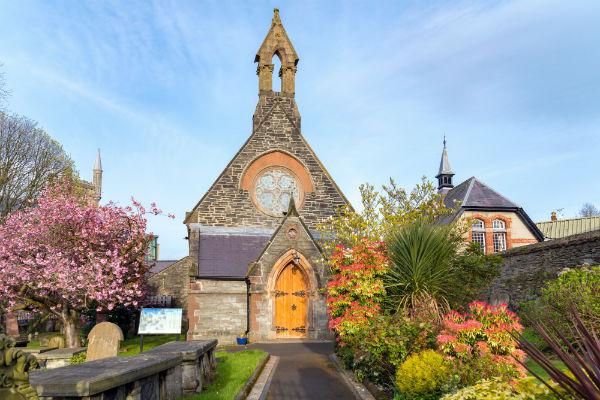 Hiring a car in Derry
Planning a road trip in Northern Ireland is easy when you book a car rental with Airport Rentals. Don't waste time scouring the web for car companies and deals, we'll do the work for you in seconds. Simply type in your desired pick-up and drop-off location, travel dates and driver's age, and then instantly compare a range of vehicles from leading rental companies. If you prefer a certain car size or transmission type, narrow your search using the filters on the left-hand side of the page.
At City of Derry Airport, find international names like Avis and Hertz or European brands such as Europcar and Keddy. Once you've chosen the right car for your holiday, book securely through our site. There are no booking fees with Airport Rentals and our 24/7 customer service team is always available to assist you with any questions.
City of Derry Airport
Located just 11 kilometres from the city is Derry Airport, the main gateway to the North West of Ireland. It is small in size, but passengers can enjoy airport amenities such as shopping, dining at Fed & Watered and a priority pass lounge. Pre-book or pay on arrival to enjoy the Amelia Earhart Lounge. Save time by purchasing a Fast Track pass to speed through security screening for £5. Visit the rental car counters in the terminal to pick up your keys and start your holiday.
Getting around Derry
The airport is only a 15-minute drive from the city centre, hop on the A2 and you'll be there in no time. Or start your trip out with a visit to the World Heritage Site, Giant's Causeway. Travel an hour north east to marvel at 40,000 interlocking basalt columns that were formed from an ancient volcanic eruption. Cross into the Republic of Ireland in under 20 minutes from the airport and visit Donegal's wild rugged Irish countryside.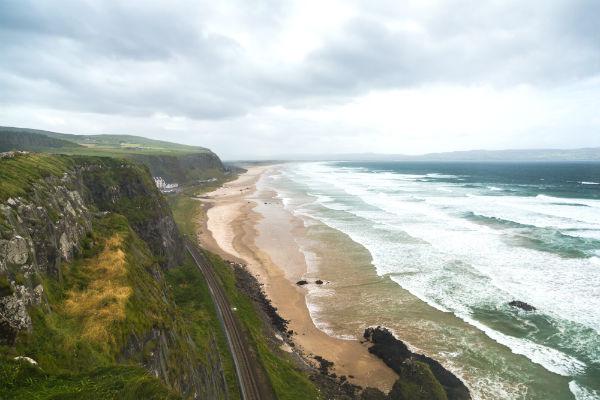 Driving tips in your rental car
Northern Ireland's breathtaking landscape may distract you when driving, keep your eyes on the road and pull over for the photo-worthy shots. Here are a few more tips to keep you safe in your car hire:
● Drive on the left and overtake in the right lane.
● The speed limit is 30 mph in cities, 60 mph on open roads and 70 mph on motorways.
● Slow down on narrow coastal roads.
● Look out for farm animals on rural routes.
● If you head across to Ireland, take note that speed measures change to km.
● Check out our UK toll road tips.
● Check out our tips for driving in the UK during winter.
Parking at the airport and in Derry
Thanks to its small size, parking is easy at City of Derry Airport. Pre-book a parking spot to save money and time. The parking lots are open from 9am to 5pm from Monday to Saturday and 1pm to 4:30pm on Sunday. Please note you will not be able to retrieve your vehicle when the lots are closed. Choose from short stay or long stay for multi-day or week trips. Book ahead and choose from packages that include fast track passes and entry into the Amelia Earhart Lounge.
Find many car parks scattered throughout Derry or park on the streets for as little as 30p an hour. On-street parking is metered from 8:30am to 6:30pm Monday through Saturday. Make sure to check parking restrictions in the area to avoid fines.