Plan a trip to the United Kingdom's unofficial capital of the north with a cheap car hire from Manchester Airport. Experience this football crazed city, its historic attractions and its ever growing urban centre.
With over 2.5 million residents in the greater Manchester region, this proud city continues to prosper in both size and community. Not only is it home to two of the nation's best football teams (Manchester United and Manchester City), it is also a hub for museums, art galleries, theatre performances and culinary treats. Enjoy strolling the city centre's pedestrian-only streets where entertaining buskers and top shopping can be found. Relax in the Piccadilly Gardens, grab pints from the local pub and head out to the Old Trafford for a proper Mancunian experience.
Another great benefit to visiting Manchester is the short distances to other must-see cities in the United Kingdom. Head north for a Scottish adventure to Edinburgh or Glasgow (highly recommended during winter), cruise west to hang out in The Beatles home city of Liverpool or visit the Queen in London. Want to plan a short weekend away in your car hire? We've got you covered.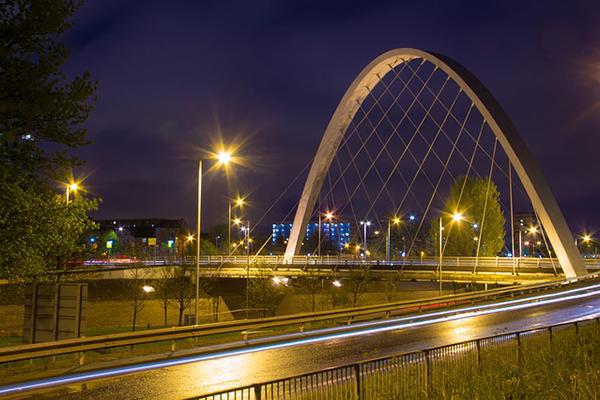 Booking a Manchester rental car with Airport Rentals
Tick your 'book a car hire' box off in minutes for your Manchester trip using Airport Rentals, a secure and easy comparison car rental site.
Do you have a specific car type or favourite rental supplier in mind? Simply select your preferences using our handy filters to grab that petrol-friendly, easy-to-park hybrid car or one to fit the entire family - no matter the needs, Airport Rentals can tailor to your holiday. Enjoy exclusive benefits with each rental car offer and make changes to your booking at any time.
Complete the reservation to receive instant confirmation, and never worry about hidden fees or charges. Feel free to contact our friendly 24/7 customer service team if you have any questions during the process.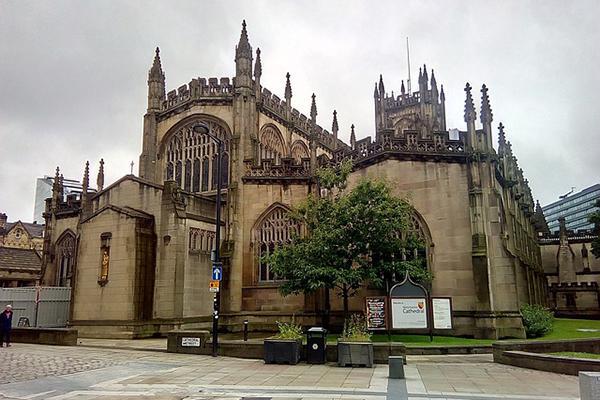 Manchester Airport (MAN)
Manchester Airport supports over 27 million passengers annually with three commercial terminals serving both local and international flights, connected via the skylink and travelators. Each terminal is packed with shopping options, eateries, lounges, restaurants, fast food joints and more. Free WiFi is available up to 60 minutes (purchasing a plan is available). Head to the Car Rental Village via complimentary shuttle bus to locate your car hire agency.
Collecting a rental car in downtown Manchester is also an option. The train, a bus or taxi will get you there.
Guide to driving in Manchester
For rules of the road, navigation and parking assistance, check out our driving guide for the city of Manchester.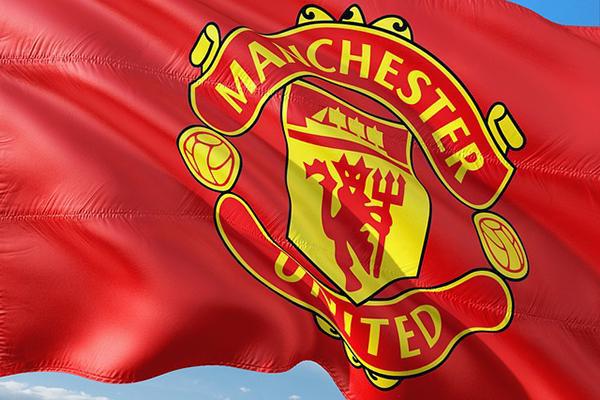 Driving from Manchester Airport to the city centre
In normal traffic conditions the drive from Manchester Airport to the city takes roughly 20 minutes. Exit the airport on Airport Spur and take the second exit at the roundabout onto the M56 ramp. Merge onto the highway towards Manchester and keep right at the fork following signs to the city centre. Continue on this road as it turns into A5103/Princess Parkway. Continue on A5103 through the roundabout, turn right onto Great Bridgewater Street and take a left on Charlotte Street to arrive in the heart of Manchester.
Driving tips for your Manchester rental car
With multiple one-way and pedestrian-only streets, it's best to use a GPS to navigate the city. Hire one with your car rental or make sure your smartphone is equipped with data and the appropriate apps.
United Kingdom driving tips
● Drive on the left side of the road, overtake on the right.
● Speed limits are posted in miles per hour (70 mph on motorways and 30 mph in built-up areas).
● Always indicate when changing lanes, turning, or using roundabouts, which are very common across the country.
● All passengers including the driver must wear a seatbelt. Children under 12 years old or 135cm tall must use a car seat.
Parking options at Manchester Airport and downtown Manchester
Choose from a number of parking options at Manchester Airport. Save time searching for a spot by using the Meet & Greet option, park next to the terminal in multi-storey (£4 for 30 minutes) or select JetParks or long stay to save on cost. Pre-book a space online to receive discounts or use the drop-off zones for a free, quick send-off.
The city centre of Manchester is pedestrianised so it's best to park at one of the many garages surrounding the city and stroll in. On-street parking is available using a pay and display system costing around £0.50 to £1.50 for every 30 minutes. Be sure to check posted signs in the area to avoid fines.