You don't have to be Beatles mad to visit the English city of Liverpool, but it certainly makes for interesting travel. In addition to being the home of the famous 60's rock group, Liverpool has much to offer the intrepid holidaymaker. With museums, art galleries, beautiful homesteads, river walks and, of course, musical events and festivals, this Northern England city is a wanderer's delight.
Whether you're there for a weekend or staying a week, the best way to see the city and the surrounding area is by hiring a rental car.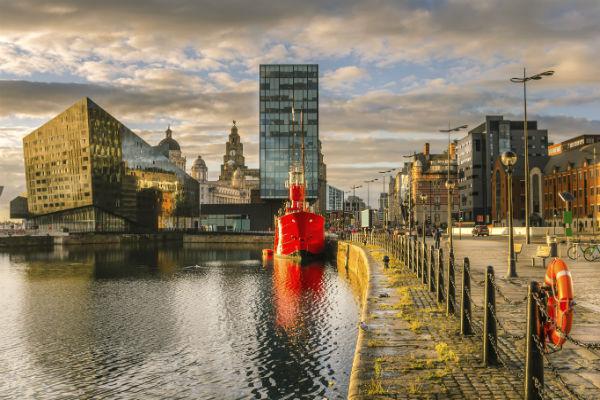 Begin your Liverpudlian adventure with Airport Rentals
Booking a car hire in Liverpool has never been easier with Airport Rentals. Whether you're after a station wagon, economy car, or people carrier for your family trip, we work with a large network of suppliers to bring you the best deals on rental cars.
Pop in your basic travel details, click 'search', and instantly compare all the suitable cars available on your specific travel dates. You can narrow down your options even further by filtering results by car type, rental brand, transmission or group size. All vehicles are shown by lowest price first, so you can rest assured you're getting the best deal.
With secure online booking and customer service just a call away, you'll be ready to pick up your keys in no time.
A quick guide to Liverpool John Lennon Airport
The beautifully laid out Liverpool John Lennon Airport was named in 2001 in honour of the Liverpudlian member of The Beatles, John Lennon. Step off your flight direct from Belfast, Isle of Man or Newquay, or pick up a connecting flight from London Heathrow, Gatwick, Stansted or Luton. Get in some duty-free shopping, grab a coffee at one of the cafes, or check in on social media with free WiFi before picking up the keys to your rental car.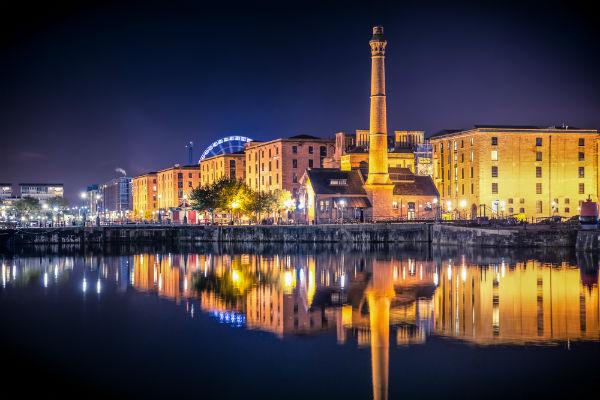 Driving from the airport to the centre of Liverpool
Liverpool John Lennon Airport is located just 9 miles southeast of the CBD, and will take you around 25 minutes to drive. Rental company kiosks are located in the airport's Car Rental Centre, which is on the ground floor of the short-stay car park. To get there, just walk straight out the terminal doors, and across to the Express Drop Off & Pick Up Car Park. Once you've picked up your keys, head into the CBD on the A561.
Tips for driving the location
Even if you're familiar with England's road rules and regulations, it's always useful to remind yourself before heading out in your rental car.
● Motorists in England drive on the left hand side. If you're flying in from an international location, be sure to get acquainted with this rule.
● Speed limits within the city are 30mph, occasionally dropping to 20mph. Out in the countryside, dual carriageways and motorways have a limit of 70mph.
● Roundabouts are commonly used in Liverpool; give way to your right.
● It is illegal to use a hand-held device while you're driving. If you need to make a call, pull over to the side of the road if you can do so safely and legally.
Where to park - at the airport and in the city
You can park your car at Liverpool John Lennon Airport in both short- and long-term parking, starting at £3. There are seven different car parking locations, all within just a few minutes walk from the terminal building, and are clearly signposted. The airport offers a discount if you pre-book your parking online.
In Liverpool city, there are several parking lots which begin at around £6 for up to 2 hours. On-street parking is also available, with pay booths. The Liverpool council has recently upgraded these so instead of just cash you can pay at the booth using your mobile phone, too.