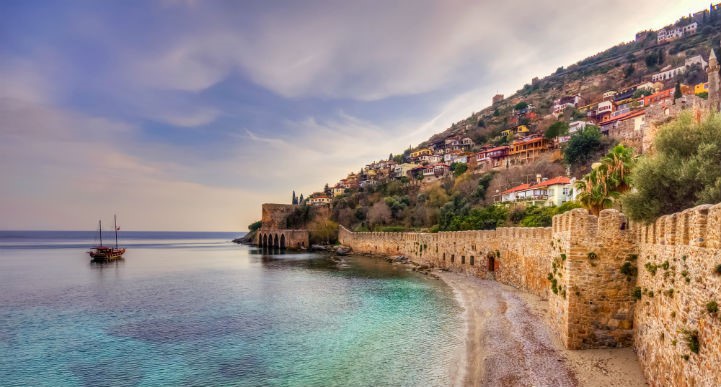 Amidst the yellow sands of the desert and the wide balloon-filled skies, Turkey is an incredible land nestled between Europe and the Middle East. From bustling Istanbul to the coastal towns on the Mediterranean sea, there is so much to experience in this exotic nation. If you dream of wandering through colourful bazaars in the cities, dining on delicious spice-infused meals, or hitting the road in search of adventure, hiring a rental car in Turkey is the way to go.
AirportRentals.com – find and compare rental cars in Turkey
At Airport Rentals we make pre-booking your rental car an easy process to save you time and energy. Whether you're after a 4x4, people-carrier or economy car, we gather options from an extensive network of companies and present them for simple comparison. With our easy-to-use search engine, handy filters and zero booking fees, you'll have a Turkey rental car ready for pick up in no time.
Car rental suppliers in Turkey
We work with an extensive range of Turkey car rental companies, such as Budget, Avis, Thrifty, Hertz and Enterprise, to bring you the best deals. Most companies allow those 21 and over to hire a car but there is a surcharge for young drivers under 25. When you add your details to the search box, appropriate Turkey car hire options will be presented and you can opt for the best vehicle for your travel plans at the optimal price.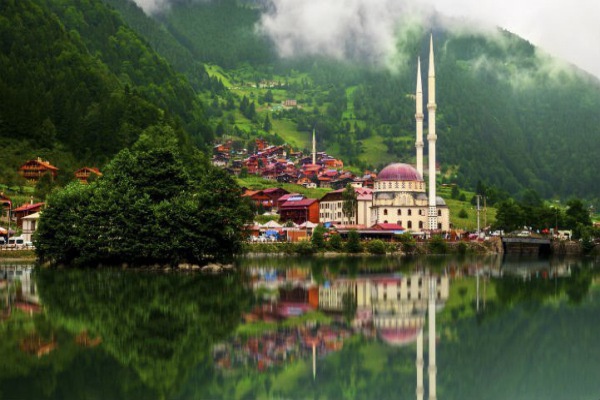 Airport rentals in Turkey
There are several places in Turkey to arrange your rental car pick up.
Touch down in the capital of Istanbul and be immediately swept away by the bustling bazaars and incredible architecture. The Aya Sofya is a must see, and Topkapı Palace is a magnificent concoction of colour. Pick up your Turkey car hire in the west coast where the ancient port city of Izmir awaits, and drive on over to the famous Ephesus for an exciting day trip. Further South is the castle-clad city of Bodrum, where hotels and clubs draw tourists in during the summer, and whitewashed houses decorate its shores.
In southern Turkey, sip tea in the gardens at the Roman Harbour in Antalya, or head inland to see the white terraces of Pamukkale. Hire a car and make the day trip from either Nevsehir or Kayseri to the villages in Cappadocia, where the open-air museums are well worth a visit. In the northeast of Turkey, a mix of old neighbourhoods and modern cityscapes, the city of Trabzon was once an important stop on the historic Silk Road and is a history buff's dream.
No matter where you arrive and depart in Turkey, you are sure to be dazzled by its incredible cultural and scenic splendours.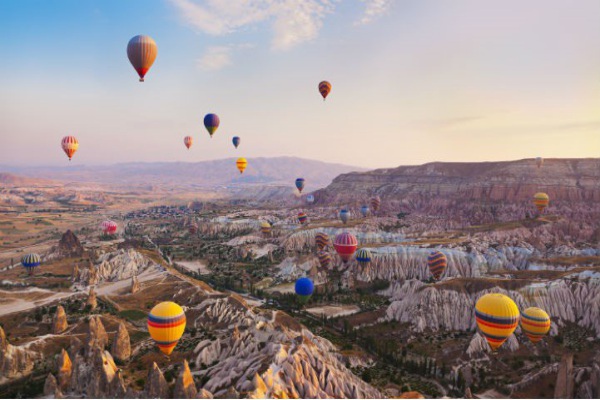 Turkey Road Rules
Take note and abide by these road rules while driving in Turkey.
● Motorists drive on the right. .
● Seatbelts are mandatory.
● Children under 10 are not allowed in the front seats.
● You must not use handheld devices while driving.
● There is a zero blood alcohol tolerance drivers.
● The speed limit is 50km/h in urban areas, 90km/h on open roads, 120km/h on motorways
● Headlights must be on at all times, even during the day.
● Give way to the right at intersections.
Turkey Driving Tips
Some handy tips for driving through Turkey.
● Drivers can often be unpredictable. It's best to give them a wide berth.
● Avoid driving at night, as many roads are unlit.
● Mountain roads don't often have rails and can be dangerous.
● Only use your horn to signal danger.
● There is a lot of parking available in Turkey, and areas where parking is not allowed are clearly signed.
Unleash your inner adventurer today and get ready for the trip of lifetime in Turkey.