Step back in time with a holiday to Trabzon. Grab your rental car from Trabzon Airport and cruise along the Black Sea for an unforgettable trip.
Once an important stop on the Silk Road, Trabzon is a cultural melting pot home to over 700,000 people. The city wraps around its busy port on the Black Sea and offers travellers a glimpse of ancient times. Head up to Boztepe for a sweeping view of Trabzon, go for a nature walk in the luscious Altindere Vadisi National Park and stop by the Aya Sofya Mosque & Museum, built in the 1200's. Travel around the city with ease in your airport rental car.
Planning to visit other spots in Turkey? Take the coastal route along the Black Sea to Istanbul, head inland to Ankara or explore cities on the Aegean Sea such as Izmir.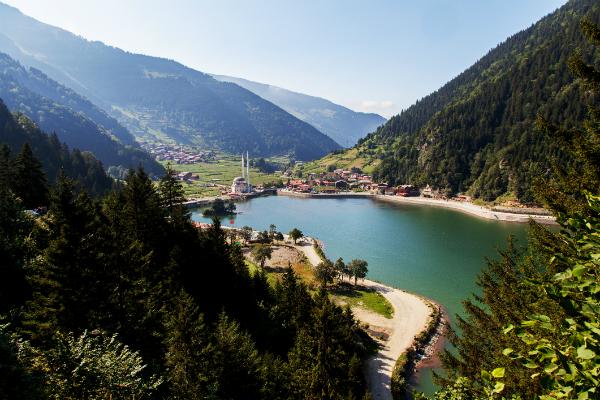 Booking a Trabzon rental car
Pre-book a cheap car hire for your holiday in Trabzon and save time and money using Airport Rentals. Enter in your travel details to find a wide range of vehicles from highly-rated rental companies at Trabzon Airport. Compare rates and companies quickly and easily, using the preference filters to help you find the right car even faster. Wrap up your booking on our secure site and receive instant confirmation with access to 24/7 customer service, should you need it. Rest assured you won't be paying any hidden fees and can even enjoy benefits like free cancellation, theft protection and unlimited mileage when you book with Airport Rentals.
Trabzon Airport (TZX)
Located on the Black Sea just east of Georgia, Trabzon Airport processes over 1.5 million passengers each year. Guests are greeted with cafes, buffet-style restaurants, souvenir shops, newsstands and more. Do note that WiFi is currently unavailable in either the domestic or international terminals.
Head to the arrivals hall in the domestic terminal to locate your rental car kiosk. Picking up in downtown Trabzon? Take the shuttle to town or hop in a taxi for the short ride.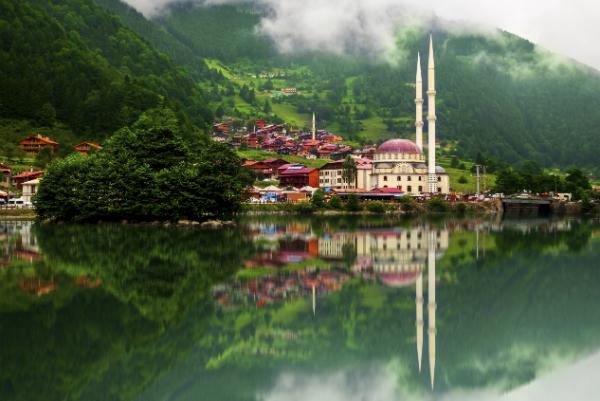 Guide to driving your car hire in Trabzon
Use our guide on driving tips, directions and parking for Trabzon.
Driving from the airport to downtown Trabzon
Drive along the coast for 15 minutes to arrive in Trabzon from the airport following these easy directions: exit the airport and merge onto D010/E70 to Hizirbey Mahallesi, then take the exit toward Senol Gunes and follow the road into downtown Trabzon.
Driving tips for your Trabzon rental car
Enjoy the freedom of cruising along the Black Sea on your own time and take note of these driving tips for your journey:
● Drive on the right-hand side of the road and always wear your seatbelt.
● Always use your headlights even during the day.
● Keep a road map in the car if you plan on driving outside of the city in case you lose GPS signal.
● Stick to driving in the daylight when passing through the curvy mountains and coastal routes, as roads are not well lit.
● Check with your rental car provider to purchase an E-Z pass for tollways.
For more tips and rules of the road, check out the Turkey rental car page.
Parking options at the airport and downtown Trabzon
There is parking directly across from the Trabzon Airport terminals offering hourly, daily and weekly rates. Expect to pay around 10 TL per hour and around 30 TL for the day.
It's easy to find parking throughout Trabzon, including hotel parking lots and car parks near tourist attractions. If you are having trouble, ask your accommodation provider for recommendations.
Is this your first time driving in foreign country? Check out our top road trip tips to get ready for your Turkish vacation.