Make the city of Udon Thani in northeast Thailand your next travel destination. The bustling city known as 'Udon' sits a stone's throw from the Laos border and offers visitors a plethora of exciting attractions and things to do. Pre-book your car hire and have it ready for collection the moment you touch down at the Udon Thani International airport.
On your trip, you can discover the history of early civilisations at the UNESCO listed Ban Chiang Archaeological Site or learn more about the area at the Phu Phrabat Historical Park and the Provincial Museum. The city offers plenty of beautiful temples and shrines - be sure to visit the impressive City Pillar Shrine and the Wat Phothisomphon. Plus, don't miss the opportunity to visit the amazing Red Lotus Sea or relax at the Nong Prajak Park.
Other notable places in Thailand you may wish to visit with your rental car are nearby Sakon Nakhon, Khon Kaen, Loei and Buriram, or head across the border to check out Vientiane in neighbouring Laos.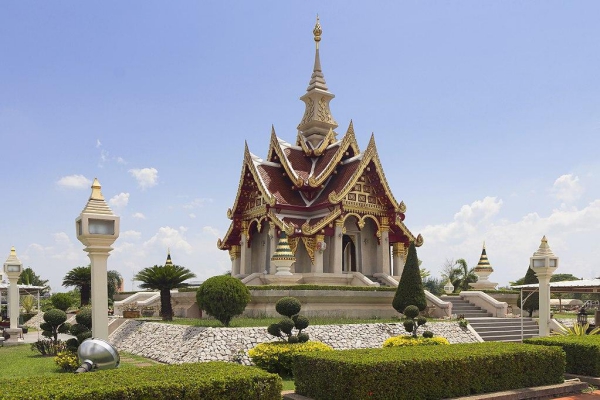 Image: Stefan Fussan, CC BY-SA 3.0, via Wikimedia Commons
Booking an Udon Thani rental car
Secure your car hire reservation in just a few clicks with AirportRentals.com. Simply pop your travel dates into our optimal search tool to quickly and easily compare available cars from multiple companies at Udon Thani International Airport.
Use the handy preference filters to narrow your search with options such as manual and automatic transmission. Whether you're looking for an economy, mid-range or luxury vehicle, you will easily find it with Airport Rentals.
Complete your reservation by filling out a quick form, and receive instant confirmation without worry of hidden fees or charges. If you need to make adjustments, you can easily update your booking using our online reservation management system. Prefer to talk to someone? Feel free to contact our friendly customer service team, who are available 24 hours a day, 7 days a week.
Udon Thani International Airport (UTH)
The Udon Thani International airport is located 7 kilometres from the Udon Thani city centre. It services several airlines and offers regular flights to a variety of destinations including Bangkok and Chiang Mai.
The small civilian and military airport offers standard travellers services and amenities including WiFi, ATM's and currency exchange. There is also a small selection of retail outlets, a restaurant and several coffee shops.
Ready to collect your keys and start your Udon Thani adventure? Make your way to the arrivals area to locate the car rental suppliers.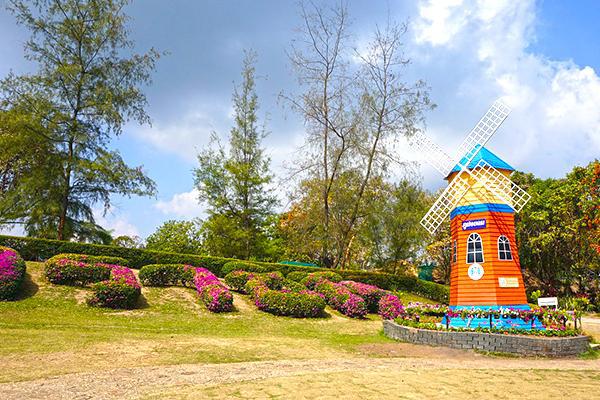 Guide to driving a rental car in Udon Thani
Driving from the Udon Thani Airport to Udon Thani city centre
The drive from the Udon Thani International Airport to the city centre should take fifteen minutes. From the airport, head southeast on Route 2423 and then veer left onto Route 216. This road will lead you to the city centre.
Driving tips for your Udon Thani car hire
Visitors can expect heavy traffic and congestion, particularly during the morning and afternoon peak hours. Drive with caution and keep an eye out for the many motorcycle riders.
Udon Thani car rental driving tips
● Motorists drive on the left side of the road in Thailand.
● The road conditions are poor outside of major cities and in rural areas.
● You must not sound the horn unless in an emergency.
● Seatbelts are compulsory for front seat passengers, but for safety, everyone in the car should wear a seatbelt.
● It is illegal to use a mobile phone while driving, unless with a hands-free device.
Image: Stefan Fussan, CC BY-SA 3.0, via Wikimedia Commons
Parking options at the Udon Thani International Airport and Udon Thani city centre
The Udon Thani International Airport provides long-term and short-term parking in the open-air carpark, conveniently located directly in front of the terminal.
You should have no problem finding a place to park your car hire in Udon Thani. Most hotels offer free parking facilities to their guests and there is also a variety of on-street parking and parking garages dotted around the city.