Take a trip to Laos in southeast Asia to discover a laid-back country with friendly and welcoming people, a long and varied history, and a fascinating culture. The small landlocked country shares its borders with Vietnam, Cambodia, Thailand, Myanmar and China, and is often overlooked in favour of its larger and more popular neighbours. Pick up a hired car to explore the incredible natural scenery and top attractions of this mountainous country at your leisure.
On your visit to Laos, you can get to know ancient traditions and customs, explore impressive historical sites, discover Buddhist temples, French colonial architecture and attend one of many unique and colourful festivals. Make time to visit the tranquil capital city Vientiane and see one of the country's most important monuments. Also worth exploration is the UNESCO heritage listed town Luang Prabang. For adventure seekers, Laos offers plenty of opportunities for outdoor recreational activities, including trekking mountains, tubing or kayaking down rivers and limestone rock climbing.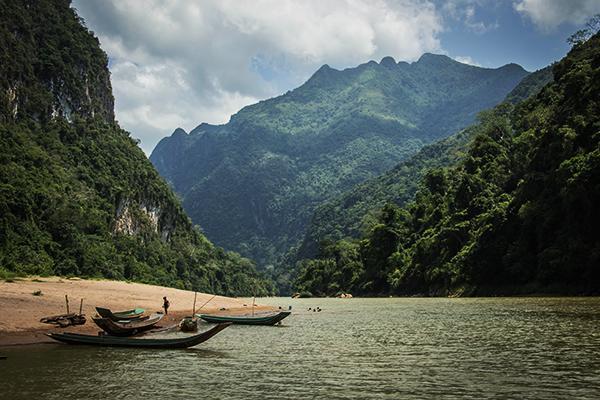 Why book with Airport Rentals in Laos
Secure your Laos rental car reservation in just a few clicks with AirportRentals.com. Simply type your travel dates into our easy-to-use search tool to instantly generate a comprehensive list of available cars. Use our handy preference filters to easily refine your results by vehicle size, brand, transmission type and more. Compare prices and features from top international companies.
To finalise your reservation and receive instant confirmation, just pop a few details into a short form and choose any optional extras such as a booster seat or navigational system. You never need to worry about hidden fees or charges when you book with Airport Rentals.
Enjoy access to our online booking management system where you can easily make changes and updates to your reservation. Prefer to talk to someone? Call us any time of day or night to receive excellent service.
Rental locations in Laos
Vientiane - Pick up a rental car at the Wattay International Airport and discover the capital and largest city in Laos. Located on the Mekong River and close to the Thailand border, Vientiane is a relaxed city with friendly locals and plenty of sites to explore. Make time to visit the Pha Than Luang Stupa, an impressive and significant national monument.
Luang Prabang - This vibrant city is located in the north of the country, and is easily accessible whether you arrive by air or land. Pick up your rental car at the Luang Prabang International Airport to explore the incredible ancient Buddhist temples of this UNESCO heritage listed town.
Pakse - Head to southern Laos to discover a wonderful city full of history, culture and impressive attractions. Collect your rental car at the Pakse International Airport or in the city and hit up all the top sites like the old French Quarter or the Wat Luang Temple.
Savannakhet - Sitting on the Mekong River alongside Thailand's border, Savannakhet is the second largest city in Laos. Some popular attractions worth visiting are the That Ing Hang Stupa, Heuan Hinh and the Dinosaur Museum, all easily reached with a rental car.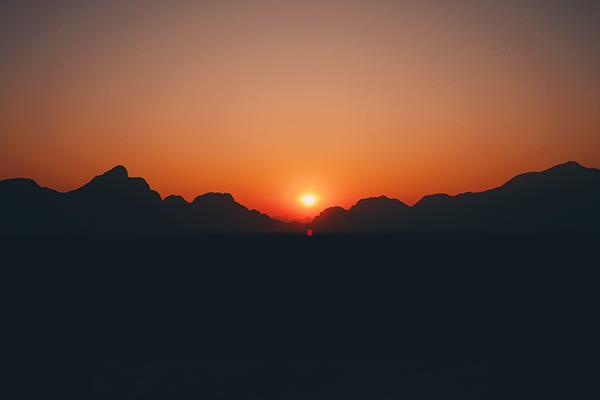 Rental companies in Laos
Renting a car in Laos is a breeze, with a variety of pick-up locations and a large fleet of vehicles to choose from thanks to Airport Rentals. Whether you prefer to collect your car at the airport or in the city, we can help you organise a vehicle with trusted suppliers like Avis. Compare a variety of four-wheeled drives, SUVs and people movers, perfect for navigating the rough and unpaved roads throughout Laos. Secure your reservation in just a few clicks and get on the road in no time.
Road rules in Laos
It's always a good idea to get to know the local laws and customs before getting behind the wheel of a rental car. Here are some common road rules in Laos:
● To legally drive in Laos you will need an international driver's permit and a valid driver's licence from your home country.
● Motorists drive on the right side of the road in Laos.
● It is illegal to use a mobile phone while driving unless using a hands-free device.
● While its not compulsory to use a seatbelt in Laos, it is recommended to always wear one when driving.
● Speed limits are 40 km/hr in cities and 80 km/hr on rural roads.
● The legal blood alcohol concentration limit is 0.8%, but we recommend abstaining from alcohol if you plan to drive.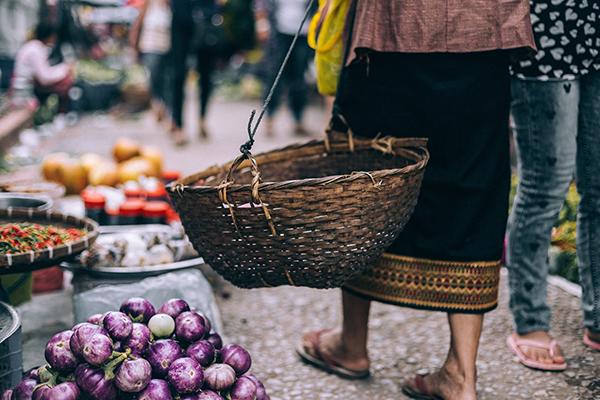 Driving tips for Laos
Driving in an unfamiliar country can be a little daunting at first. Prepare for the experience with these driving tips for Laos.
● You can expect lots of traffic and congestion.
● The roads in Laos lack maintenance. Many are unpaved or are in poor condition. Drive safely and to the conditions.
● Local drivers often disregard the road rules. Expect the unexpected and drive defensively.
● The roads are often shared with animals and pedestrians.
● If possible, avoid driving at night, especially in rural areas.
● Take extra care when driving on the steep, windy, mountainous roads.