Exotic Thailand is famous for its white sandy beaches, local spicy flavours, breathtaking temples and high-traffic tourist traps. Why not explore somewhere new, somewhere off the beaten path? Hire a cheap rental car and explore the northwest of Thailand in Khon Kaen.
Situated between the borders of Laos and Cambodia, Khon Kaen is a small Thai city with over 100,00 residents including a large population of university students. The city is located in the Isan region which comprises the land stretching along the Mekong River down to the border of Cambodia. The Isan culture is displayed through the local language, food and traditions, and can also be found throughout Laos.
Khon Kaen offers a plethora of impressive Buddhist temples, including Wat Nong Wang - the nine-storey lakeside stupa that offers details of the city's past. The Walking Street Market is the perfect place to practice haggling where hundreds of vendors are selling handcrafted souvenirs, clothing and more. It's also the best spot to try the local Isan-style dishes with street stalls lined up as far as the eye can see.
Cruise to other shopping districts and must-see temples with your car hire and consider visiting other cities in the region such as Sakon Nakhon, Ubon Ratchathani and Roi Et.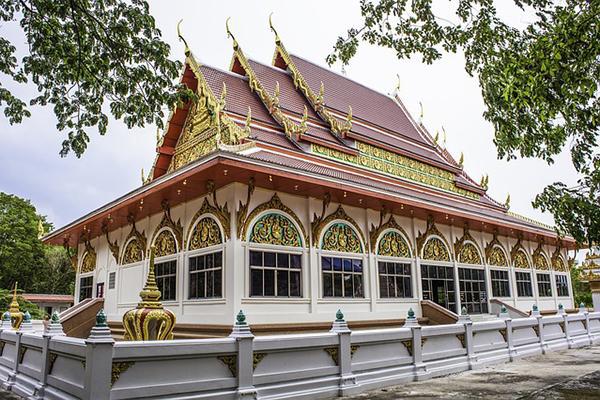 Hiring a Khon Kaen rental car with Airport Rentals
Find the ideal holiday rental car in just a few clicks thanks to Airport Rentals. Save the hassle of scouring the internet and use our site for quick access to car hire deals from local and international suppliers. Grab a cheap car hire with ThaiRent or stick with your favourite household brand. You have the power to choose the car style, supplier and transmission type to suit your trip needs.
Airport Rentals includes exclusive benefits with each rental car, and you can manage every aspect of your booking online. Plus, you can reach out to our customer service team any hour of the day.
Khon Kaen Airport (KKC)
Khon Kaen Airport serves the eastern region of Thailand and supports five airlines with connections to Bangkok, Chiang Mai and Hat Yai. The terminal provides a coffee shop, souvenir store, and a full-service restaurant. Guests can enjoy a traditional Thai massage and spa, and members can relax in the Thai Royal Silk Lounge. Rental car counters are located on the first floor, in the arrivals hall.
If you are picking up a car hire at one of the downtown Khon Kaen depots, take a taxi into the city (note: there is a THB50 surcharge) or pay THB15 for the local bus journey.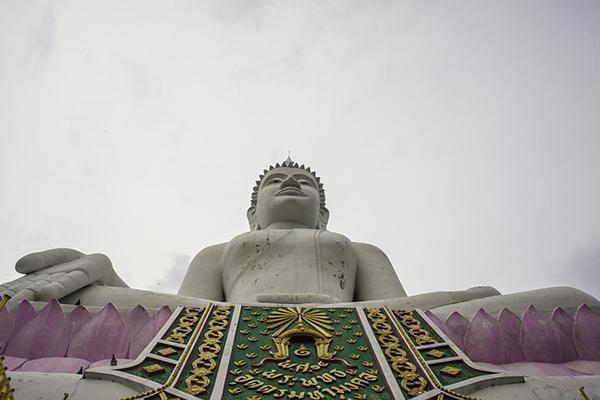 Guide to driving in Khon Kaen
Driving from Khon Kaen Airport to downtown Khon Kaen
The journey from the airport to Khon Kaen takes roughly 20 minutes in normal traffic conditions. Head south towards Maliwan Road/Route 12 and turn left. Next, turn right on 1062 to arrive in the city centre.
Driving tips for your Khon Kaen rental car
Be prepared to share the road with cyclists, motorcycles, elephants and more while driving in Khon Kaen. Always check your mirrors before turning and look both ways when exiting the vehicle.
Thailand driving tips
● Drive on the left side of the road and overtake on the right.
● Always buckle up.
● Speed limits range between 50 and 60 km/h in built-up areas and 90 to 120 km/h on highways.
● Never leave valuables in your car hire.
● Flashing headlights mean "get out of the way" rather than "go ahead."
For more driving tips, scroll down to our Thailand road rules guide and read our top tips for driving in a foreign country.
Parking options at Khon Kaen Airport and downtown Khon Kaen
Khon Kaen Airport includes a secure 5-storey parking facility directly across from the terminal. The first 15 minutes are free, followed by an hourly rate of THB15 and a daily rate of THB150.
Finding on-street parking in the centre of Khon Kaen may be challenging. Make sure to park in a safe, well-lit area and use secure lots for overnight parking. Most accommodation providers offer a gated area for cars or otherwise include a 24/7 security guard.
Explore further
If you are crossing into neighbouring countries such as Cambodia, Malaysia or Laos, consider Airport Rentals for your car hire needs.