Take a trip to Koh Samui off the east coast of Thailand, one of the country's most popular destinations and second largest island. The most convenient way to see the island's top attractions is with a rental car. Explore the island's pristine beaches, including Chaweng, Lamai, Bophut and Maenam, and discover deserted hidden coves dotted around the island.
Head to the Fisherman's Village in the town of Bophut where every Friday night the small town comes to life with street markets. With nearly a kilometer of stalls, you can buy just about anything from fabrics, clothing, shoes, jewellery, souvenirs, food and much more.
A must-see on the north of the island is the impressive Big Buddha statue. The 12-metre high, golden seated Buddha is one of the first things you can see when flying into the island. It is a popular spot amongst both tourists and locals.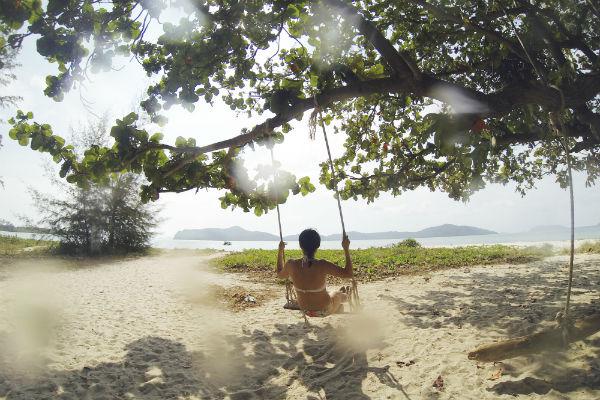 Renting a car from Koh Samui Airport
Booking a cheap rental car for collection at Koh Samui airport is quick and easy. Simply pop your travel dates into AirportRentals.com to easily compare a wide range of available vehicles.
Use the handy preference filters to narrow your search by transmission type, car type, price and more. Choose from well known international and local car rental companies. Select your preferred vehicle and book securely in just a few minutes, with no hidden fees or charges.
Manage your booking easily online and make amendments, or contact our customer service team who are available and ready to help 24/7.
Koh Samui Airport
Koh Samui Airport is located in the northern part of the island, not far from Bophut Beach. The airport is privately owned and operated by Bangkok Airways and serves both international and domestic routes. From Koh Samui, connect to Thailand's other popular destinations such as Bangkok, Chiang Mai, Phuket and Krabi.
First opened in 1989, the award winning airport is known for its unique open air design and tropical feel. The domestic and international terminals are located side by side, just 50m apart. There is a small selection of shops selling silk, handicrafts, souvenirs and snacks. WiFi is available in the airport lounge.
To collect your hired car, simply make your way to the arrivals area where you will find the rental car companies customer service desks.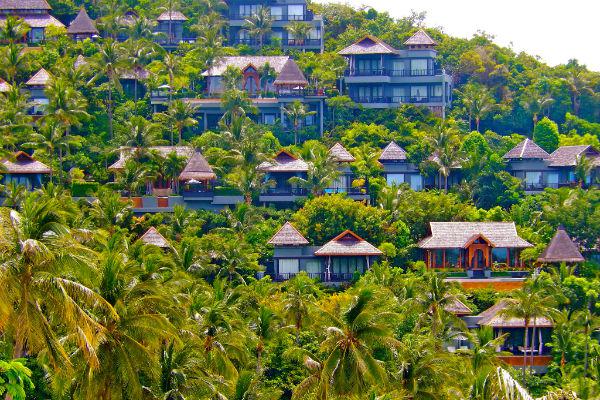 Image: Sarah Ackerman
Driving your car hire in Koh Samui
The island is 50 km long, so driving anywhere in Koh Samui is quick and easy to navigate. The road conditions are poor compared to western standards, so take care and keep an eye out for large potholes. Stray dogs are known for darting across the road without warning. If visiting during the wet season, be aware that the roads often flood.
Driving your rental car from Koh Samui Airport
It is quick and easy to drive to any destination from the Koh Samui Airport. From the airport to Cheong Mon takes 10 minutes, to Chaweng 15 minutes, and Lamai 30 minutes.
Driving tips for Thailand car hire
• Drive on the left-hand side of the road.
• Thailand has a high rate of accidents, drive carefully and be alert.
• It is not uncommon for Thai motorcycle riders to break the road rules and drive on the wrong side of the road.
• Carry all the necessary documents, including a valid driver's license.
Parking at Koh Samui Airport and Koh Samui
Short-term and long-term parking spaces are available at the airport, just a short walk from the terminal.
On-street parking is relatively easy to find throughout Koh Samui and is free. Avoid parking in restricted areas, which are well signed or indicated with red and white painted lines.