Nykoping is a small town roughly 100 kilometres from Sweden's capital city Stockholm. It is one of the oldest cities in the country and was once the capital of one of Sweden's kingdoms in medieval times. Today, many of its attractions offer a look into the past, with the medieval Nykoping Castle at the top of the must-see list, alongside the St Nicholas Church and Sormland Museum. Make your way around this historic city with a Stockholm Skavsta Airport car hire.
Once you're in the driver's seat of your car rental in Nykoping, the rest of Sweden is your oyster. It takes just over an hour to drive to Stockholm, so you can easily take a day trip in your car hire to visit the Stockholm Palace, Gamla Stan, and Vasa warship museum. It's an even shorter drive to Norrkoping, which is just 50 minutes away and makes for a beautiful day exploring the canals and historic streets.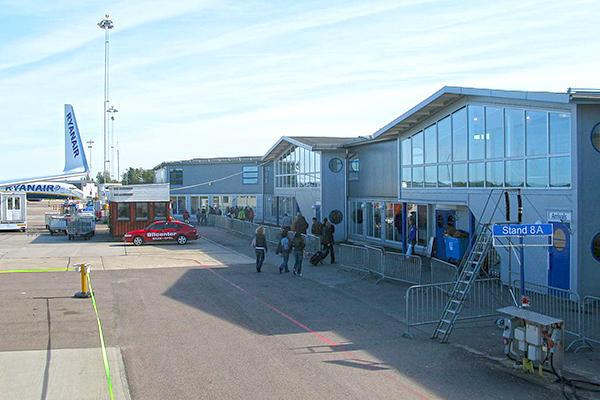 Image: Babbsack GFDL or CC BY-SA 3.0, from Wikimedia Commons
Booking a car hire at Stockholm Skavsta Airport with AirportRentals.com
Secure a Nykoping car rental quickly and easily with Airport Rentals.
Simply enter your travel dates and hit 'search cars' to generate an up-to-date list of vehicles available to rent at the Nykoping Skavsta Airport. The most affordable car hire can be found at the top for quick access to the best deals, or you can scroll through the options to view more cars and their features and benefits. Use the filters to narrow down the results if you have a specific request such as automatic transmission or a hatchback model, and hit the heart icon to add vehicles to your shortlist.
Book securely with Airport Rentals to confirm your reservation and gain access to our online reservation management system. You can also get in touch 24/7 if you have any questions about your booking.
Introducing Stockholm Skavsta Airport
Also known as the Nykoping Airport, the Stockholm Skavsta Airport (NYO) is often just called 'Skavsta' by locals. It's a handy option for those flying internationally from Nykoping, but also offers low-cost flights to the area as an alternative to flying into Stockholm. Popular routes to and from the airport include London, Edinburgh, Gdansk, and Alicante.
Inside the Nykoping Airport terminal, you'll find plenty of basic facilities such as a cafe before security, a restaurant after security, cash machines, shops, and free WiFi throughout the building. You will find all car rental suppliers inside the terminal to pick up your keys.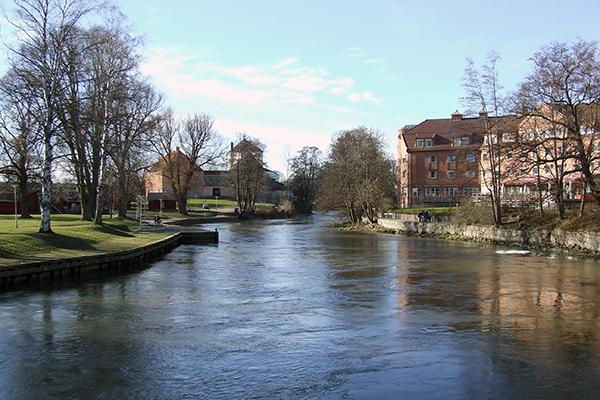 Image: Emptywords, CC BY-SA 3.0, from Wikimedia Commons
A driving guide to Nykoping
Driving from Skavsta Airport to Nykoping
The Stockholm Skavsta Airport is just over seven kilometres from Nykoping, a drive that takes approximately 10-15 minutes depending on traffic. Leaving the terminal, turn right to take Taa to Route 52. Turn left at the roundabout to join the main road, then just follow it as it takes you straight into town.
Tips for driving a car hire in Nykoping and Sweden
Before arriving and picking up your Nykoping car rental, read a few tips on what you might expect from the roads during your time in Sweden.
● You will drive on the right-hand side of the road in Sweden.
● You must always drive with your headlights on and dipped, even during the day.
● Road conditions can be icy and snowy in winter, so prepare well for the colder conditions.
● You must have winter tyres on your car hire from December 1 to March 31.
● Sweden has a few toll roads, so have cash on you if you plan to use one.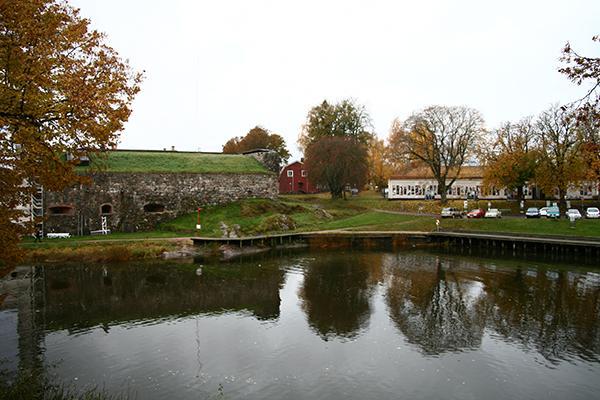 Image: LA2 GFDL or CC BY-SA 3.0, from Wikimedia Commons
Parking at Nykoping Airport
Nykoping Airport offers an indoor parking lot right next to the terminal for 200 kr (Swedish Krona) per day, or you can park in the terminal lot 150 metres from the entrance for 140 kr per day. There is also a long-term parking area available, and you can pre-book for any space ahead of time for a cheaper deal.
Parking in Nykoping
Paid on-street parking is available in Nykoping from 8 am to 6 pm. It is usually roughly 60-70 kr per hour.