Nykoping is one of Sweden's small, but utterly charming, oceanside cities. It's located just an hour south of Stockholm and is the capital of the Sodermanland County.
Much of the city's charm comes from its history, and the Nykoping Castle is therefore one of its main attractions. The Nykopings Hamn waterfront area makes for a gorgeous walk, and the ancient Slabro Hallristningar runes and rock carvings offer a glimpse into the town's 2,000-year-old past.
Make your way around town with a Nykoping car rental before hitting the road for an epic Swedish adventure.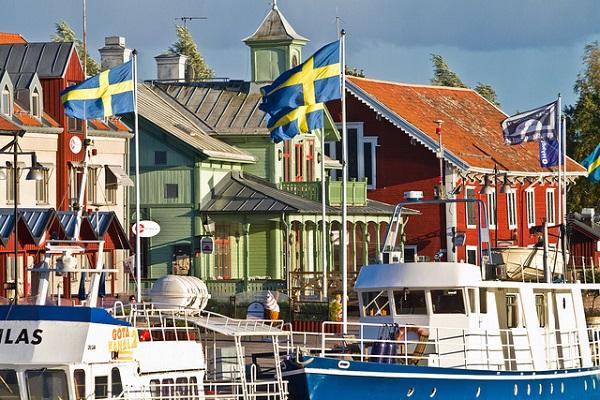 Image: Christian Holmer
How AirportRentals.com can find the best deal on Nykoping car rental
Airport Rentals is a comparison website that will help you track down the best deal on a car hire in Nykoping by generating a list of available vehicles during your time in town. All you need to do is enter your travel dates to see cars on offer from leading car rental companies.
If you have something specific that you'd like - such as an automatic vehicle or a particular model - use the search filter to narrow down your results. Try the 24/7 phone and email assistance if you have any questions about booking the rental, and enjoy booking without paying any additional fees for the service.
Introducing Nykoping Airport
The Nykoping Airport is also known as Stockholm Skavsta Airport, and carries approximately 2 million passengers every year. Current flight routes out of the airport are international-only, so these passengers fly to destinations such as London (Stansted), Paris (Beauvais), and Malta.
Within the airport, you have a handful of shopping and dining options before and after you go through security, including a duty free store. If you're just arriving, be sure to make a stop at the tourist information centre to learn about current events and fun things to do in town. You also get 30 minutes of free WiFi while you're in the terminal, and you can purchase a connection by the hour after that.
Look for the car rental desks just inside the terminal by the entrance to the departures area.
A quick guide to driving in Nykoping
Nykoping is a small enough town that driving won't cause any hassles at all. Keep in mind that when in Sweden, you'll be driving on the right-hand side of the road, and you'll need to keep your headlights on at all times - even during the day.
Driving from Nykoping Airport to the CBD
Stockholm Stavska Airport is just over 7 kilometres from town, a trip that usually takes less than 15 minutes by car. As you leave the airport, you'll take General Schybergs väg south to reach Route 52 where you'll turn left and follow this road all the way into Nykoping.
Tips for driving your car hire in Nykoping
Grab a GPS unit when you pick up your hired car as this is all you really need to help you find your way around Nykoping and Sweden. Plus, it's best not to risk even one drink before driving as the blood alcohol limit is extremely low at 0.02 (the lowest in the western world), so even one beer can potentially put you at risk.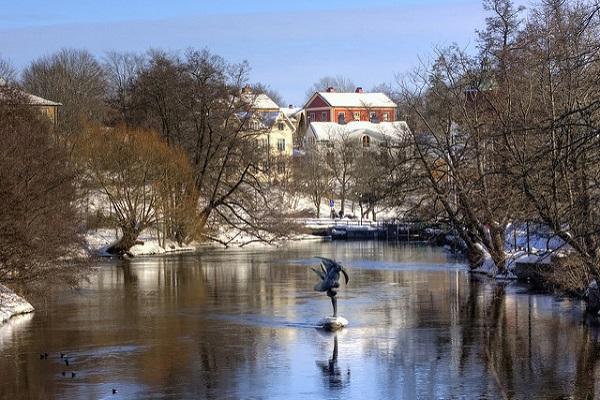 Image: Christian Holmer
Parking at Nykoping Airport
Take your pick from a range of short- and long-term parking options for your Nykoping car rental at the airport. The short-term lots are just 50 metres from the terminal and have a maximum time of 6 hours. The long-term stalls are a few hundred metres away and you can walk there through the indoor parking lot.
Parking in Nykoping
There are more than 2,000 parking spaces in central Nykoping across private and public lots. The red parking zone in the centre of the city is more costly, and the green zone outside of the CBD is more affordable. You can also consider one of the many centrally located parkades around town, or you can opt for a hotel that includes a stall with your room.