Gudja is a village on the island state of Malta, home to the country's only airport and therefore the beginning of many car rental adventures. It is just south of Valletta, the capital of Malta, and has an astounding history of habitation since prehistoric times. There are Punic remains in the village and many old churches from a variety of eras. Gudja is a quiet, relaxed and historically interesting place to start your Malta travels!
Once you have your car hire from Malta Airport in Gudja, you are set to explore Malta. Valletta is a popular destination, with some fantastic things to see and a picturesque harbour. You could head north and take the car ferry across to see Ghajnsielem and the isle of Gozo or stay on the main island and loop around to the coastal towns and villages: Cirkewwa, Bugibba and many more. Wherever your journey takes you, read up on our road trip tips and enjoy a fabulous and unforgettable Maltese experience.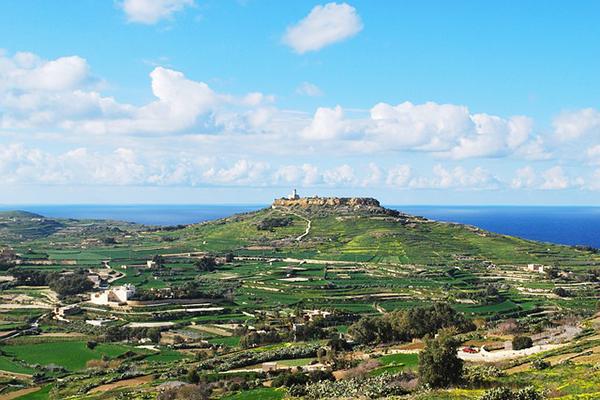 Booking a Malta Airport rental car
It's easy to search for and compare the many options for a car hire at Malta Airport when you do it right here with Airport Rentals. Just enter your details and dates to get a list showing a range of available vehicles from various rental suppliers operating in and around the airport at Gudja. All the features and information you'll need to make a decision are visible right on the results page, and the prices we offer are some of the lowest you'll find on the world wide web.
Filter the options down into a shortlist according to features like vehicle type and passenger capacity, then pick the perfect rental for your Malta travel plans. Our secure site makes it easy to book it in, and you can have your questions answered at any point in the process by our friendly customer support team, who are available by phone 24/7.
Malta Airport (MLA)
Malta International Airport is the only airport in the country, serving all the Maltese islands. A range of airlines operate there, flying to and from European destinations with year-round or seasonal scheduled flights. The terminal has lounges, banking, a chapel, conference facilities, tourist information, free WiFi, a parenting room and play area, and of course plenty of places to eat and shop. Car rental counters can be found in the Welcomers' Hall.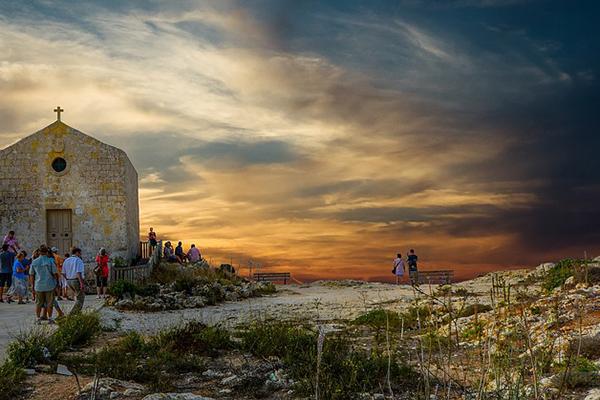 Guide to driving a rental car in Gudja and Malta
Use our driving and parking tips to ensure a safe and smooth journey. Don't forget to pack your road trip essentials!
Driving from the airport to Gudja and beyond
Gudja is less than two kilometres from the airport, and you can get there in your rental car by turning right onto Vjal l-Avjazzjoni/Route 1 and then left onto Triq Iż-Żebbuġa. To head towards Valletta and other parts of Malta, turn left onto Route 1, turn right at the roundabout to continue on Route 1/Triq il-Kunsill ta' l'Ewropa and follow it into the more built-up part of the island.
Malta car hire driving tips
● Driving happens on the left side of the road in Malta.
● Roundabouts are a common form of traffic control. Drive around them in a clockwise direction and always give way to any traffic coming from your right, i.e. traffic already on the roundabout.
● Maltese drivers are notorious for not using their indicators. Never presume to know what a fellow road user is planning to do!
● Speed limits default to 50 kilometres per hour in built-up areas, and 80 kilometres per hour on open roads.
● The blood alcohol concentration limit for drivers on the roads of Malta is 0.08%. Avoid drinking before driving.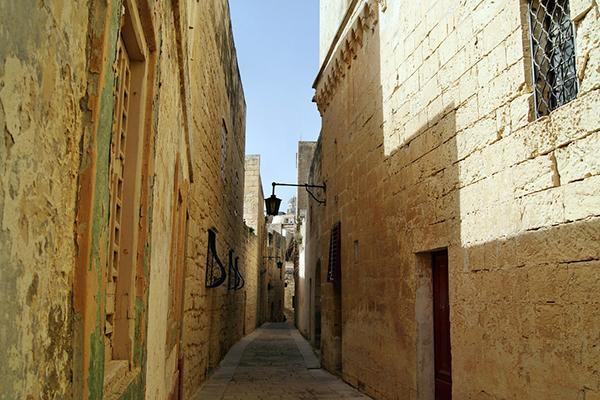 Parking at Malta Airport and in Gudja
Short-term and long-term parking is available in the parking lot at Malta Airport. It costs €2 for the first hour, €3 for two hours, €7 for five hours, €10 for twelve hours and €15 per 24 hour period.
You can generally find free parking on the streets and in lots around Gudja, although there may be time limit signs and residents-only parking in places.