Trondheim, which literally translates to 'a good home' is an iconic Nordic city located in the center of Norway on Trondheim Fjord. Founded in 997 AD, Trondheim is teeming with historic architecture. This unique Scandinavian centre offers an eclectic mix of tourist attractions dotted around the region. To see it all, book a Trondheim airport car rental for a one-of-a-kind adventure.
Getting around Trondheim in your rental car
When you book with Airport Rentals, you can choose to pick up your Trondheim rental car from the airport or from one of the depots around the city. AutoEurope, Europcar and Hertz are located on airport grounds while Budget and Avis offer free shuttle transfers to their offices. You can also try the convenient airport-to-city bus, Flybussen is available from 7am to 1am and offers a cheaper fare for return trips.
Trondheim Airport, Værnes is a 30-minute drive west of the city on the E6 tollway. Add on ten minutes if you are travelling during normal rush hour times.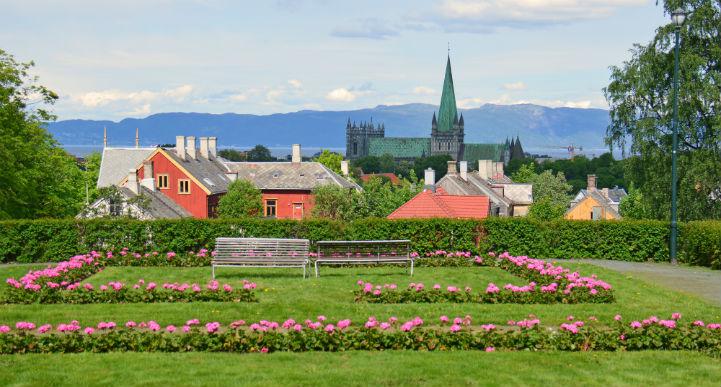 Road Rules in Trondheim
Heed these driving regulations on your Norwegian holiday:
● Drive safe on the right side of the road.
● Use headlights even during the day and look out for animal crossings.
● Seatbelts are necessary for all passengers.
● If you are travelling in winter, be prepared for snow and ice on the roads, and follow Norway's rule of thumb during these conditions, "don't rush."
Book with us for your airport car rental in Trondheim
Use our handy search engine to compare multiple brands and find the best rates. Filter your preferences by transmission type, rental company, group size and more.
Travelling elsewhere in Norway? No problem, with our option to pick up or drop off at different locations. Visit Norway's capital Oslo, or head south along the coast to Stavanger and Alesund. Choose from a large range of vehicles including luxury cars, SUVs, 4WDs, compacts and economy. With 24/7 customer service, we are ready to assist with any need for your upcoming holiday.
Trondheim Airport Details
Located 35-kilometres west of the city in Værnes, Trondheim's international airport offers multiple means of transport. Grab a taxi, pick up a rental car or train to the city. The convenient airport-to-city bus, Flybussen is also available from 7am to 1am. Book a return trip for a cheaper fare. Pre-book your parking spot to save money.