Tucked away in the midst of the Western Fjords is the coastal city of Stavanger. As one of Norway's oldest cities, Stavanger is a fascinating place to visit. Walk down cobblestone roads surrounded by 18th century architecture and catch gorgeous views from the waterfront. Hire a car from Airport Rentals and take in the famous fjords on your own time.
Getting around Stavanger in your rental car
Pick up your rental car at the airport or from one of many depots around Stavanger city. The drive from the CBD to the airport takes around 20 minutes via car or taxi (this road includes tolls). Direct Airport Express buses are available via Flybussen (25 minute journey). Drive on the right-hand side of the road in Norway, always buckle up and when travelling during the winter months be cautious of closed roads due to snowfall. Rush hour traffic may cause temporary delays, but this is rarely a problem around Stavanger.
Planning a long holiday in Norway? Check out Alesund, Trondheim or Norway's capital Olso for other pick-up/drop-off locations.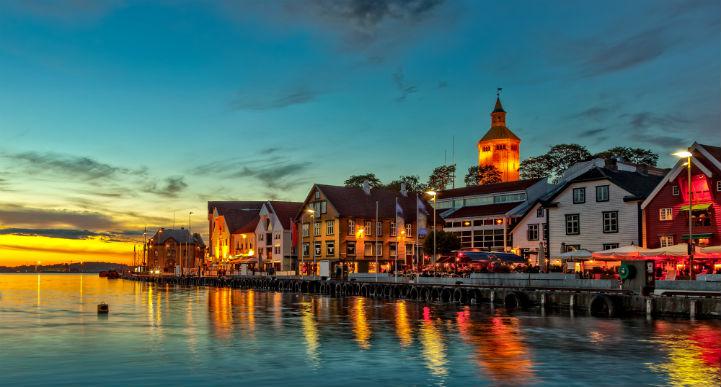 Save time and money when you book a Stavanger airport rental car
Travelling in Norway can be steep on the wallet, so head to our site to compare top rental companies and find cheap deals in seconds. At Stavanger airport choose from eight popular brands with options to fit your road trip plans, such as transmission type and style of vehicle. Let Airport Rentals do the work while you plan your scenic route around Scandinavia.
Airport Details
Stavanger Airport Sola is perfectly placed between Stavanger and Sandnes only 20 minutes travel time from either city. Sola is relatively small, but has a wide-range of eateries and offers free WiFi to its guests. Once you grab your luggage, head to the rental car desk within the terminal. Picking up your rental from town? Hop on the bus or jump in a taxi to your desired depot.