Big, bold and exciting Mexico City is North America's largest city by population and a cosmopolitan beacon of culture in Mexico. From the historical centre to the hundreds of "colonias" (neighbourhoods), there is so much to do, see and taste on every corner of this colourful, vibrant, flavourful city.
With a car hire from Mexico City Airport, you can not only explore the urban area but head out on an unforgettable road trip to other parts of the country. The city is quite central to Mexico, opening up the destination options: head west to Guadalajara, Acapulco or Puerto Vallarta, follow the coastline east to famous Cancun with its myriad attractions and activities or make your way north to the border with the United States.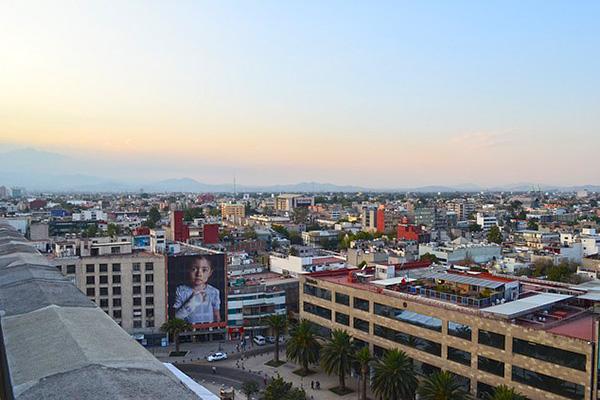 Book the best Mexico City Airport car hire
There's no better way to find the perfect rental car in Mexico City than with Airport Rentals. The site will show you a comprehensive list of options from both local companies and international brands, all in one place - so there's no need to spend hours online trying to search across multiple sites and tabs. Just enter the dates of your trip and be presented with a results page displaying all the relevant details. From there it's easy to compare the possibilities, filter them down to fit your preferences, and make an informed decision.
The Airport Rentals team is continuously at work negotiating low rates and special deals for our customers, so you can get the vehicle you need at a price which won't break the bank. Once you've found it, lock it in on our secure booking engine. There are rental consultants at the end of the phone lines 24/7 to answer any questions and provide customer support.
Mexico City Airport (MEX)
This air hub, officially called Aeropuerto Internacional Benito Juárez, is the busiest in Latin America. It has two terminals, which are connected via an AirTrain, and between them, they offer flights between Mexico City and a huge range of destinations in Mexico, the Americas, Europe, Asia and beyond.
Passengers can enjoy a range of shops (including duty-free outlets) and eateries in all parts of the airport. Car hire counters can be found at the international walkway of Terminal 1, and in the international arrivals area of Terminal 2.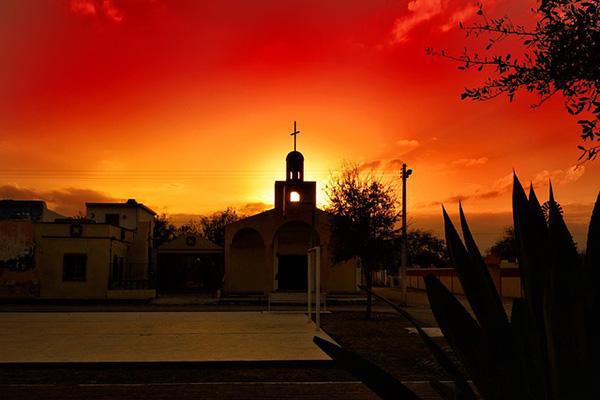 Guide to driving a rental car in Mexico City
Driving from Mexico City Airport to the city centre
It's a short drive of around eight kilometres to the historical centre of Mexico City. From Terminal 1, merge onto the Boulevard Puerto Aereo. Veer right onto Eje 1 Sur/Fray Servando Teresa de Mier, then turn right onto Calle Topacio, left onto Plaza de San Pablo, veer right on San Jeronimo, and then turn right onto Av. 20 de Noviembre which will take you into the city centre. From Terminal 2, you can take Eje 1 Norte to join the Boulevard Puerto Aéreo and proceed from there.
Mexico car hire driving tips
● Mexico is a right-hand driving country.
● If you happen to experience a breakdown, Mexico has a government-funded fleet of "green angels" who are summoned by calling 078. They are bilingual, with mechanical and first aid expertise, and will help you out with any minor repairs or minor medical issues.
● Bribe culture still exists in Mexico, but not all cops will accept these and may be offended - so don't try it.
● Mexican speed bumps are called "topes", and they are serious business. Keep a sharp eye out, and regulate your speed.
● Mexican roads are considered to be much safer during the day than at night, due to a number of factors. Drive during daylight where possible.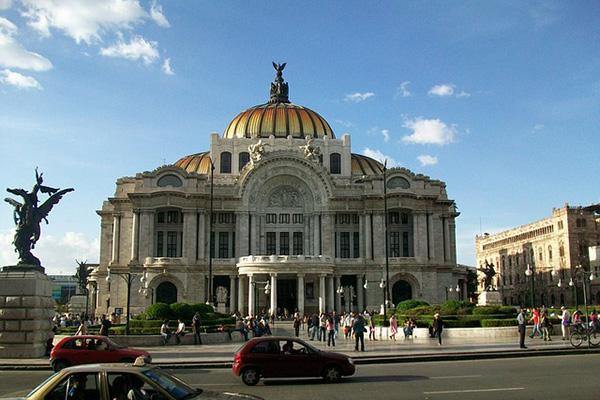 Parking at the airport and around Mexico City
There are three parking lots at Mexico Airport, for secure and reliable parking. Terminal 1 international and domestic parking as well as Terminal 2 parking all cost MEX$22 per half an hour, and MEX$288 for 24 hours. The lots have bathrooms, prepay machines and a billing area.
On-street parking in Mexico City is either controlled by meters or by franeleros, self-appointed and unofficial parking wardens who charge anything from a small to an exorbitant amount, depending on the demand. If you are staying in the city, look for a hotel with parking included.