Guadalajara is a unique Mexican city with three distinct cities meshed into one mega metropolis. Book your airport rental car to cruise the Jalisco state capital.
Two things originated in Guadalajara; tequila and mariachi music, both easy to enjoy at almost every corner of this massive city. Home to over 4 million, Guadalajara offers historic landmarks amongst this lively capital. Make time for the famous Guadalajara Cathedral with twin gold neo-Gothic spires, and the Unesco World Heritage site, Instituto Cultural de Cabanas. Hang out in Parque Agua Azul for a touch of nature in the bustling city and try the city's local dish, birria (meat stew).
Hop in your car hire and head to other cities in Mexico like Puerto Vallarta, Mexico City and Monterrey.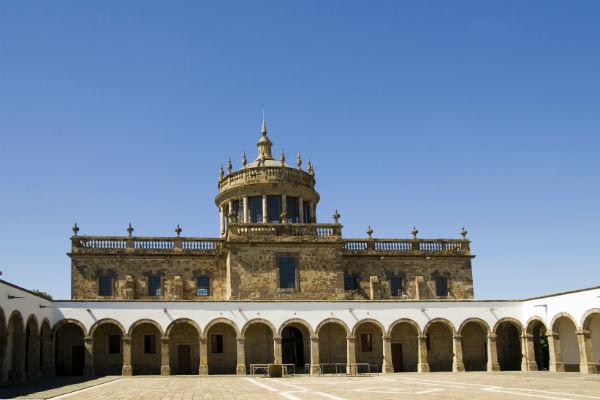 Hiring a car in Guadalajara
Begin planning your Mexican holiday by booking a cheap rental car from Airport Rentals. Our user-friendly site allows you to compare top rental brands from around the world on one page. Start by entering in your travel details for Guadalajara International Airport, then click 'search' for instant deals on convertibles, economy cars, SUVs and more. Use the handy filters to narrow your search down to the right car for your trip and complete your booking securely with included benefits and zero hidden fees. Plus, our customer service team is available at any hour of the day, if needed.
Guadalajara International Airport (GDL)
The airport's official name is Miguel Hidalgo y Costilla Guadalajara International Airport, which is located 16 kilometres south of Mexico's second largest city. It serves around 11 million passengers each year and welcomes guests with a wide range of shops, fast food joints, cafes and restaurants. After filling up on snacks and souvenirs, head to the arrivals hall in Terminal 1 to find your designated rental car counter.
Note: If you need to use WiFi, make sure to access it within the boarding areas as you won't be able to connect from anywhere else in the airport.
Picking up a hired car at a downtown Guadalajara depot? Book a taxi from the 24-hour stand located outside both terminals.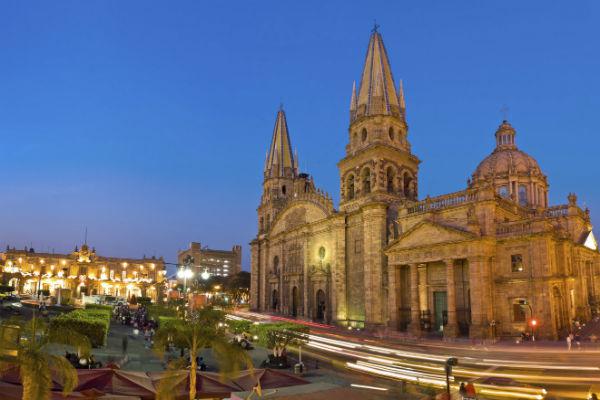 Guide to driving a rental car in Guadalajara
Use our guide for help on driving tips, navigating and parking for Guadalajara.
Driving from the airport to Guadalajara
The drive from the airport to Guadalajara takes around 25 to 30 minutes under normal traffic conditions. To head downtown, merge onto the Mexico 44/Mexico 23 from the airport road and continue on this until taking the Gonzalez Gallo exit. Follow this road and keep left to arrive in Guadalajara's city centre.
Driving tips for your rental car in Guadalajara
Signs are well marked, roads are well-maintained and GPS works great when driving around Guadalajara. Read on for more driving tips:
● Drive on the right side of the road and be prepared for drivers to pull over to the shoulder lane to allow you to pass.
● It's best to avoid driving at night in the city.
● If you are pulled over for speeding, be prepared to pay an on-the-spot fine.
● Watch out for topes (speed bumps) and avoid potholes.
● Always book insurance with your rental car.
For more on driving tips in Mexico, scroll to the bottom of the Mexico car rental page.
Where to park at Guadalajara International Airport and in the city
The airport offers both short-term hourly parking and long-term daily parking within walking distance to the entrance. Pay around Mex$35 per hour in the garage across from the terminal. To park in the long-term lot, a 7-minute walk, expect to pay around Mex$110 per day.
Parking is easy to find in Guadalajara. Choose from private lots, garages and on-street parking. Beware of locals "guiding" you into a spot; they'll expect a tip. To be on the safe side, use a secure lot with an on-site guard.