Bari is a thriving port city on Italy's coastline with the Adriatic Sea, and aside from its two bustling harbours, is known for its historic old town, religious sites, shopping, and nightlife. The Bari Castle, Church of San Sabino and Basilica of San Nicola are all top attractions in the town, although you can easily spend your days lounging on the beaches as well.
Booking a car rental at Bari Airport can also open up a world of possibility for road trips in Italy. It's only a few hours to Naples and Pompeii, and a few more hours up to the capital of Rome. For something truly special, drive around 'The Boot' and include a stop in Italy's 'Chocolate Valley' and a drive along Cinque Terre to visit the five villages that make this stretch of the coastline one of the most beautiful road trips in the world.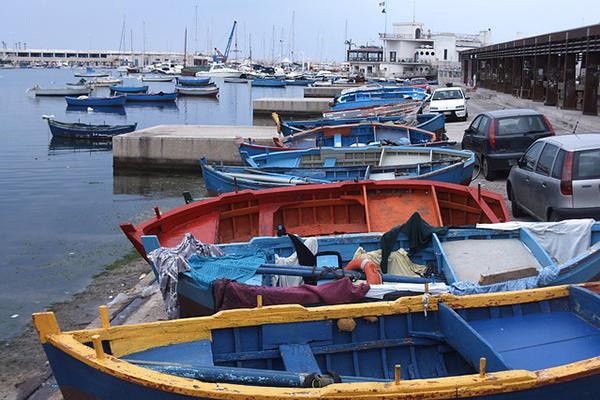 Finding the best deal on car hire in Bari with AirportRentals.com
To find your perfect car rental amongst such a wide variety of car hire companies at Bari Airport, the first step is to bring them all together so you can compare brands and deals in one place. You can do this with one quick search with Airport Rentals, a car hire comparison site that offers all the information you need to make your decision.
To begin, enter your Bari arrival and departure dates to generate an up-to-date list of available vehicles across all leading rental companies at Bari Airport. Book the most affordable rental from the top of the list, or scroll down to see what paying a little more per day offers in terms of vehicle types, features, and benefits. Book securely through Airport Rentals as soon as you've made your decision.
Introducing Bari Airport
The official name for the Bari Airport is the Bari Karol Wojtyla Airport (BRI), and it is also sometimes referred to as Palese Airport after its neighbouring suburb. From here, you can fly around Italy or internationally, with top destinations such as Milan, Rome, Munich, and Barcelona.
There are roughly 20 stores in Bari Airport, as well as a number of restaurants and bars, ATMs, a bank, and free WiFi throughout the terminal. You'll find the car hire company desks in the arrivals area.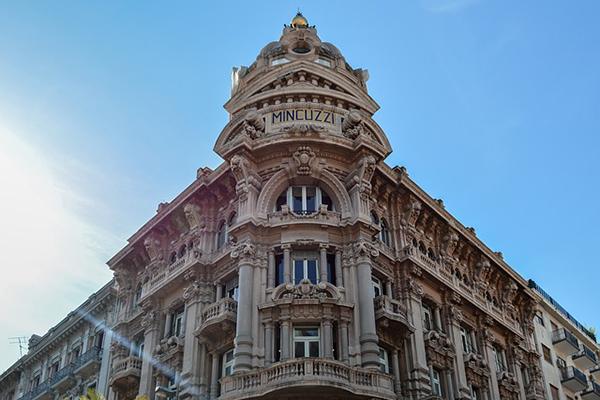 A guide to driving in Bari
Driving from Bari Airport to the CBD
It's a 12.5-kilometre drive from the airport to town, and it should take 25-30 minutes. When you leave the airport, you'll turn right onto the SP204, then quickly turn left to join the SP73. Follow this for 15 minutes or so, then turn right onto Via Bruno Buozzi, left onto Str. Vicinale Glomerelli. Take the next two left turns, go straight through the roundabout, then take one final left onto Strada S. Giorgio Martire.
Tips for driving in Bari
Prepare for driving your car hire in Bari and Italy by reading a few key tips before you arrive.
● You will drive on the right-hand side of the road in Italy.
● There are a number of toll roads in Italy, and your rental company should set you up with a Telepass for easy payments.
● Consider hiring a compact car to help you navigate Bari's narrow streets.
● Rent a GPS unit with your vehicle to help you get around.
● It is illegal to turn right on a red light.
● Like many Italian cities, the central area is ZTL - a restricted zone that means only permit holders (usually residents) are allowed to drive and park there.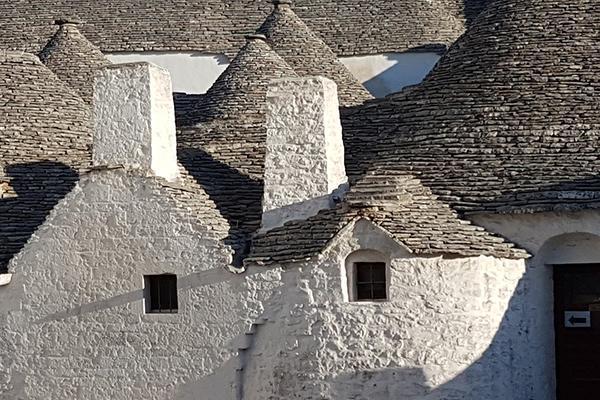 Parking at Bari Airport
You'll find short-term lots at P1 right in front of the passenger terminal, followed by medium stays in PM and P2, and long-term stalls in P3. Short term spaces are free for the first 15 minutes and €2 for up to an hour, and long-term spaces are €5 per day.
Parking in Bari
On-street parking is numerous in Bari and will cost €1-2 per hour depending on the zone. Note that you are not permitted to park in the ZTL, although if you stay in a hotel in this area you may be able to attain a permit for your stay.