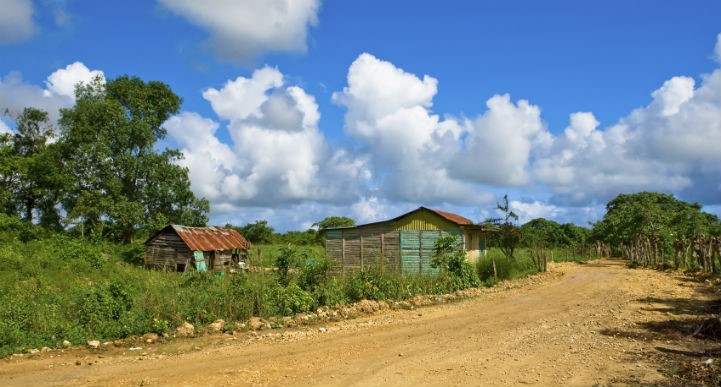 When it comes to Caribbean getaway destinations, Haiti may not be the first that springs to mind for most people. In spite of that, if you can catch it at the right time, this is a country that has an immense amount to offer visitors. Haiti's turbulent past has left a richly tangible mark on the nation's landscape, giving those who arrive in Haiti an unparalleled glimpse of the country's dramatic and often chaotic history. While other Caribbean countries may be more traditionally tempting, Haiti has awe-inspiring experiences waiting for those intrepid enough to abandon the crowd.

Picking up a car rental in Haiti will give you the chance to make the most of the country's hidden gems, and enjoy this fascinating place on your own schedule.

AirportRentals.com - the easy way to sort out your Haiti car rental
Once you fly in to the country, one of the first things you'll need to do is rent a car in Haiti. This can all be done online long before you arrive - and if you're keen to avoid a painful search through a range of car rental websites, head to AirportRentals.com. This is the easiest and most efficient way to organise your Haiti airport car rental, as you can see all the best deals at once in a single easy-to-search list.

All you have to do to find the ideal Haiti rental car for your trip is pop a couple details into the AirportRentals.com search box, like the time and place you'll be picking up/dropping off your rental, for example. After hitting the Search button, you'll get a list of all the best Haiti car rental deals that fit with your travel plans, starting with the lowest priced options. If you need to narrow down your options a little, you can easily filter the results with a range of different criteria such as rental brand, vehicle type and transmission type. Once you've settled on a great deal, booking it is simplicity itself and will only take a bare few minutes.

Airport rentals around Haiti
There are two main places from which you can pick up a Haiti airport car rental. By far the most popular spot to start out from is the capital city of Port-au-Prince, though some choose to pick up a rental vehicle from Cap-Haïtien.

● Port-au-Prince car rental - Let's be honest: this is no Caribbean resort town. In fact, the city has had a troubled past and was utterly brought to its knees by an earthquake in 2010 - it is still in the process of recovering. But for those who are keen to experience the genuine buzz of a city thrumming with life, Port-au-Prince will be a thrilling eye-opener. And of course, with a car hire from Port-au-Prince airport, you have the freedom to explore beyond the city limits and choose your own adventures.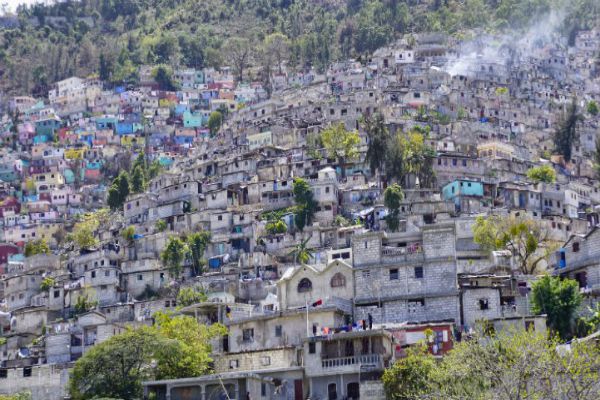 ● Cap-Haïtien car rental - This city has a very different feel to the intense bustle of Port-au-Prince. A visit to Cap-Haïtien is likely to be a much more relaxed affair. This is also the perfect launch pad to strike out for local attractions like the beaches of Plage Labadie and the immense mountaintop fortress of Citadelle Laferrière.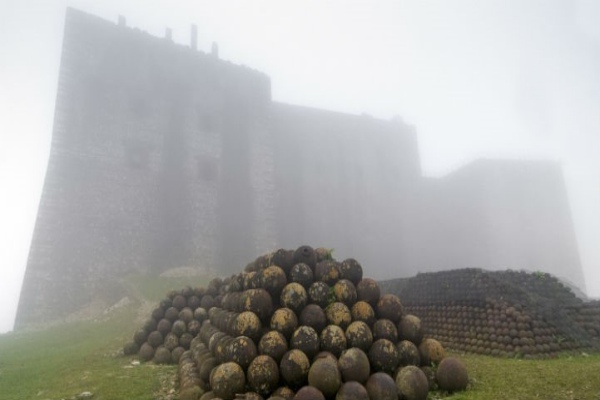 Car rental suppliers in Haiti
When it comes to the rental brands on offer in Haiti, visitors can choose from some of the world's most trusted names in car rental. Avis, Hertz and Budget offer vehicles in Port-au-Prince, while Avis covers Cap-Haïtien.
Haiti road rules
Here's the thing: Haiti does have road rules, but don't count on anyone paying attention to them. Driving on the right hand side of the road is standard, but due to the fact that roads are often obstructed, people tend to drive on whichever part of the road they can. Similarly, the default speed limit in urban areas is 50 km/h but locals usually just drive however they like. There is no default speed limit in the country, so unless there's a sign, there's technically no limit. The law punishes drunk driving, but there is no specific blood alcohol limit. As for give way rules, in practice this comes down to "might is right". Trucks and busses rule the roost, followed by large vehicles like SUVs.
Haiti driving tips
● There's no sugar coating it: driving in Haiti is not easy. You have to be an especially adventurous soul to brave the chaotic roads of this Caribbean nation, but if you weren't ready for a challenge, you would have picked some generic touristy destination and not Haiti.
● Drive defensively. If you expect others to follow the rules of the road, or even the rules of common courtesy, you'll just end up in an accident.
● If you're able to, try to drive in a convoy when heading outside of the city. This will reduce your chances of being stranded in the event of a breakdown.


From Haiti you could go discover the Dominican Republic, Jamaica or Puerto Rico. Costa Rica and Panama are also a short flight away!