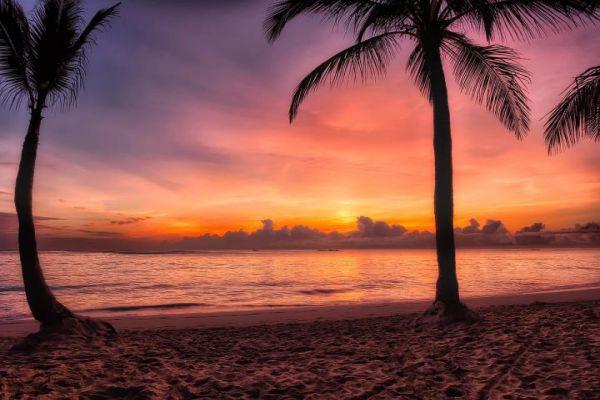 Image: Pixabay
A unique combination of tree-covered mountains, white sand beaches and colonial buildings await you when you book a holiday in the Dominican Republic. Rent a car to experience all the island splendours of this Caribbean nation.
Whether you're visiting for the sun, sand and surf, or you plan to go off the beaten track, every turn in the Dominican Republic is full of natural beauty, fascinating history and thriving culture.
Get to know the different facets of the Dominican as you visit local villages, lounge at stylish resorts and beach hop along the coast in your hired car. Spot humpback whales at Península de Samaná, go golfing in La Romana, sip cocktails in Puerto Plata and hit the dance floor in Santo Domingo.
If you plan on visiting other Caribbean islands on your holiday, you can also secure car hire in the nearby nations of Puerto Rico, Haiti, Jamaica and Turks and Caicos.
Explore the Dominican Republic in a cheap rental car from Airport Rentals
Booking a rental car in the Dominican Republic is easy with Airport Rentals. We work with an extensive range of suppliers to bring you the top rental brands at the best prices.
Begin your search by entering your desired location and travel dates. A list of available vehicles will be generated and displayed lowest price first for easy comparison. Choose from a wide range of economy cars, luxury SUVs and everything in between. Refine your options by brand preference, group size, transmission type and more.
Once you've found the ideal vehicle for your Dominican holiday, you can book securely online with instant confirmation and gain free benefits like unlimited mileage. Airport Rentals is the one-stop shop for all of your car hire needs.
Popular car rental spots in the Dominican Republic
From resort cities to quieter coastal towns, Airport Rentals has suppliers all over the Dominican Republic. No matter where you plan to start your Caribbean holiday, we can help organise car rental to suit your itinerary.
Santo Domingo car rental - Officially called Santo Domingo de Guzmán, the country's largest city is a fascinating place to start your holiday. With 16th century architecture, a vibrant nightlife, delicious restaurants, and interesting museums, you'll have plenty to keep you occupied in this Spanish-speaking capital
Santiago de los Caballeros car rental - If you're after scenes of 'typical' Dominican Republic, a visit to Santiago might do the trick. It's one of the oldest Spanish settlements, with a hodge-podge of interesting buildings and sugarcane plantations for miles. Explore this fascinating region in a hired car.
Punta Cana car rental - Hire a vehicle from the city of Punta Cana to embrace the pampered lifestyle. The large collection of all-inclusive resorts along the coast draw tourists in with 25 miles of white sandy beaches, tall swaying palm trees, fabulous accommodations and all-star treatment.
La Romana car rental - Rent a car at La Ramona on the southeast coast to explore sugarcane plantations, sweeping golf courses and stunning beaches. This Caribbean hot spot also offers excellent scuba diving opportunities.
Puerto Plata car rental - When you hear of beachside parties and all-inclusive resorts, Puerto Plata is what comes to mind. This little piece of paradise on the north Atlantic coast of the Dominican Republic is a well-priced section for a bit of tropical fun. Here you can enjoy watersports, sunbathing and even a round of golf.
Rental car suppliers throughout the Dominican Republic
Use Airport Rentals to find your favourite rental car supplier in the Dominican Republic. Well-known brands such as Alamo, Dollar, Europcar, Hertz, Payless, Sixt, Thrifty and more operate in various locations throughout the country.
Road rules in the Dominican Republic
You must be between the ages of 25 and 80 to rent a car in the Dominican Republic. To ensure your safety, familiarise yourself with the road rules of the country before you get behind the wheel of a rental car.
● Remember to keep to the right hand side of the road.
● The speed limit in the cities and urban areas is 40km/hr, and up to 120km/h on the highways.
● Turning right on a red light is permitted unless otherwise stated.
Tips for driving your car hire in the Dominican Republic
● Local drivers in the Dominican Republic tend to flout the rules, and can be aggressive.
● Petrol stations are few and far between in the Dominican Republic. If you're planning on venturing out of the cities, always be sure you have a full tank of gas.
● Avoid driving at night if you can; roads are poorly lit and not consistently marked or well maintained.
● Keep an eye out for wild animals which tend to wander onto the streets.